Can You Use Gratitude As A Performance-Enhancing Drug?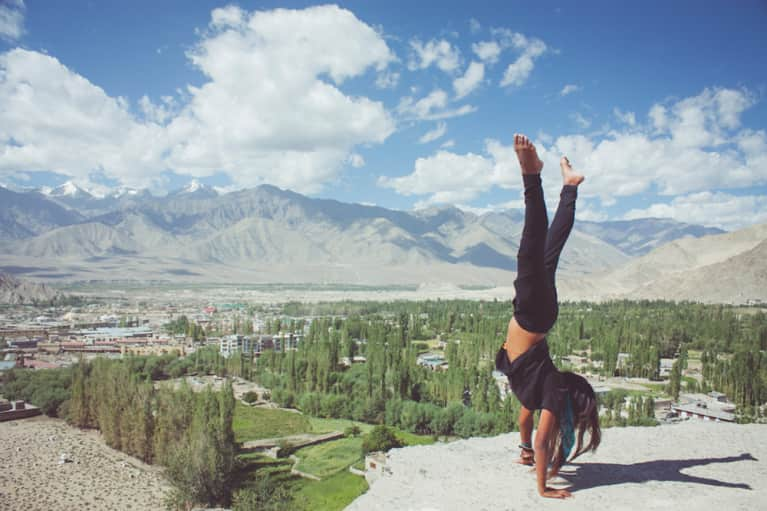 There's one thing I prescribe to all of my patients, no matter why they're in to see me. It's not a pill or a supplement—it's gratitude. And every single one of us can benefit from it. I go so far as to call it a performance-enhancing drug, one with tremendous benefits that we can use to excel in all aspects of life.
Gratitude for your physical health
When I talk about a gratitude practice—and when I prescribe one to my patients—the first thing I tell them is that a regular gratitude practice will strengthen their relationships, improve self-esteem, and help them get better sleep and have happier days. Gratitude can significantly reduce depression and anxiety and help us overcome trauma and stress. Scientists from the University of Birmingham even found that a gratitude practice can result in less physical pain and increased resiliency. It can also improve body image which leads to greater confidence and improved performance in physical activities.
But that's just in your personal life, and my patients want to excel in their professional lives too. How can I help them? Gratitude again.
Gratitude for professional success
In addition to the numerous personal health benefits, gratitude has its perks in the workplace as well. Expressing gratitude to customers for their business is often effective in influencing future purchases. It can also help to improve relationships between employees and bosses and help boost productivity by making you more excited about the work you're doing.
I've been prescribing gratitude since my practice opened in September and I've already seen improvements in mood and depression symptoms, a reduction of anxiety, and even reduced pain in patients that incorporate even the simplest of gratitude practices into their routine. Taking just a few moments to effectively reset thought patterns is helping many patients beat insomnia, overcome brain fog, and increase energy which has helped many of them achieve their weekly fitness goals.
Gratitude in action: this is how I prescribe gratitude.
You're probably wondering how I prescribe gratitude? It's not like you can head down to the pharmacy and pick some up (although that would be nice). I work hand in hand with health coaches to teach my patients how to incorporate one or more of these gratitude practices into their lives practically and pragmatically.
Each day, close your eyes for five minutes (or even two minutes in a pinch) and simply make a mental list of all the people, places and things that you love. Breathe in and out slowly and deeply while you picture the face of a particularly special loved one. Expert tip: the face you picture can even be your pets.
2. Gratitude journal or list
Take the time to write down a few sentences about an experience you had that day for which you are grateful. This doesn't have to be major, maybe just an unexpected meeting with an old friend, catching a break at work, or a tasty meal. As another option, keep a journal by your bed and try writing three things that make you happy each night for a week. According to research published in the Clinical Psychological Review, a gratitude practice before bed positively influences sleep through "the mechanism of pre-sleep cognitions." Basically, thinking positive thoughts before bed is related to improved sleep quality and quantity.
3. Behavioral expression of gratitude
Take your practice to the next level by incorporating gratitude into your actions. Write an email your letter to someone expressing your appreciation for them or something they did. This could be anything from recognizing a favor from a friend to showing appreciation for a helpful contribution from a colleague at work. And if you really want to reach the next level, visit the person specifically for the purpose of personally thanking them.
The beauty of a gratitude practice is that everybody wins. By incorporating these gratitude practices into our daily routine, we can optimize our physical performance, improve our personal relationships, and advance our professional success—all while making the people around us feel special and appreciated.