On Becoming a Yoga Teacher: Taking a Posture Conducive to Bliss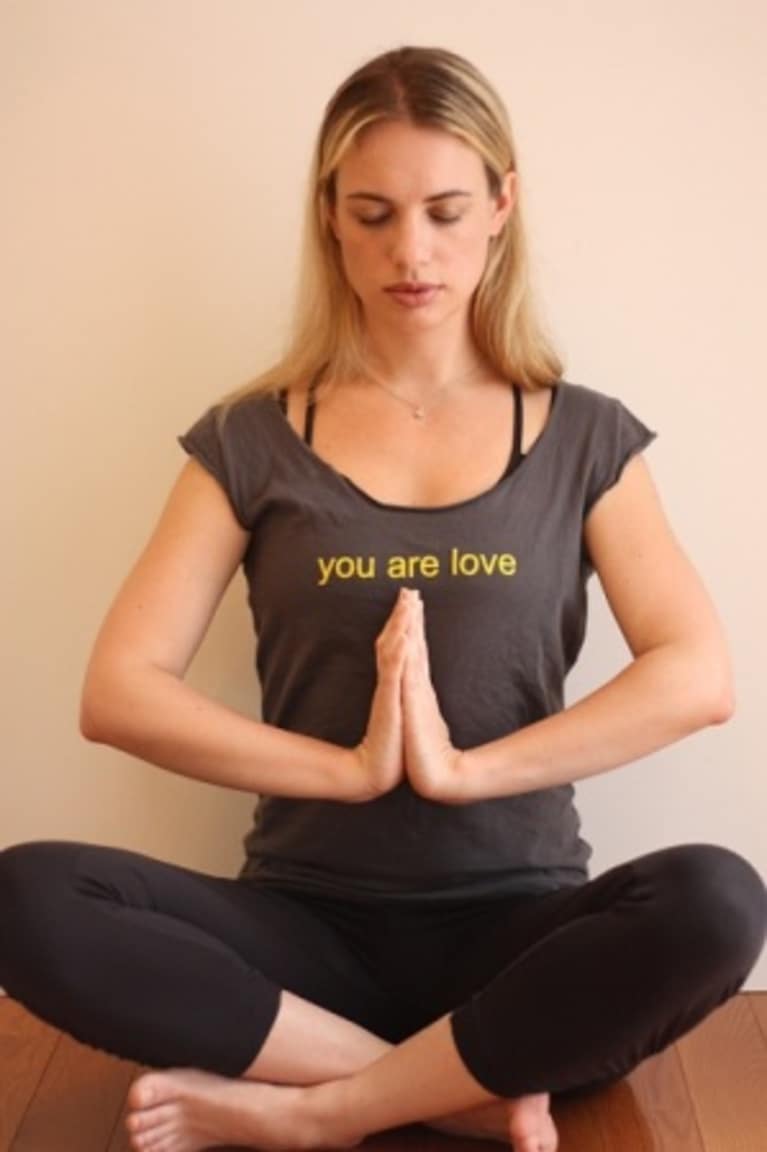 Lately I've been thinking about what yoga means to me, and I find myself drawn to the word "asana." In Sanskrit, asana is defined as "a posture conducive to bliss."Yoga presents everyone with an opportunity to find bliss, and to cultivate that bliss to make it even more blissful. Through asana, your body becomes a metaphor for how you approach your existence. Adversity, joy, love, fear, heartbreak...everything you encounter in the world (or in your imagination), will be translated for you by yoga. You can work a lot out on your mat, but it's not always easy. In fact, it's usually really challenging. But when the reward is bliss, the journey is always worth the struggle.
This past week, the pursuit of my dream of becoming a yoga teacher was hectic and intense. I find it so easy to lose myself in the inertia of my life: to just ride the wave of momentum and convince myself that I'm participating actively. Until all of a sudden, something happens to whip me back to reality, and I'm left wondering how it happened that I lost myself.
For me, that moment of recognition occurred during a phone call with Racheal Cook of The Yogipreneur. I was chosen for a free strategy session with Racheal (I signed up after hearing her present for the Yoga Teacher Telesummit), and I was really impressed. Her insights during our 45-minute session were quite valuable, and I'm working hard to apply them to my life.
After listening to me chatter on and on for about 20 minutes about my highest vision of myself, Racheal finally got me to stop talking (a feat in itself!) and asked me what my goals are for the next six months. Um…what? I suddenly realized that I've created this big, beautiful ideal for myself and while I'm work towards it feverishly, I'm lacking strategic direction. I need to constantly define and redefine the steps that are necessary to take in order to actualize my dreams, and act on them with grace and precision.
One of the biggest difficulties of building any type business is knowing how to choose the most strategic, intelligent opportunities. I jokingly said to Racheal that I remind myself of Jim Carrey's character from "Yes, Man!" in that I'm trying to be open to everything and explore every avenue possible. To which she remarked, "It sounds like you're throwing spaghetti at the wall and hoping some of it will stick."
I was gutted. She was right. I'm overextending myself because I'm afraid that if I don't, I'll never get to where I want to be. By overextending myself, I'm staying open to experiences I otherwise wouldn't be open to, but I'm also not making sure that my actions are aligned with my vision. I don't want my passion to be subject to chance. I want to create my own path, and I want it to be clearly defined, well thought out, and in proportion to my ambition.
So, I took some time to refine my goals, and I created a vision tree. At the top of the tree is my highest vision of myself, and flowing down, becoming more and more specific as it narrows, are the steps I need to take in order to attain that vision. There is plenty of room for evolution and growth, but creating that framework has been a tremendous relief. Enthusiasm is great, but it needs to be backed by strategic and intelligent action. Otherwise, I'm just flinging spaghetti.
With that, I returned to the mat – to my asana. I found my breath and my bliss, and I followed the messages they were trying to reveal to me. I pushed myself to think and to feel and to analyze. I allowed myself to become a sponge of my own interior, and to soak up my intuition and ambition. In the wild orchestra of chaos in my mind, I was gifted a few sweet moments of silence, calm, and recognition. And in those moments, I found myself again.
As long as I am calm and focused, the pieces will fall into place as they are meant to. I need to trust myself and believe that the right jobs at the right places will come at the right time. Saying yes to everything I'm offered will do nothing but exhaust and distract me, and ultimately cause me to lose sight of my highest vision. I am choosing to move towards self-preservation and self-confidence. I am choosing ease. I am choosing my bliss.
More to come…