Here's How To Take Any Snack On-The-Go
Former mbg Deputy Editor
By Elizabeth Inglese
Former mbg Deputy Editor
Elizabeth Inglese is a writer living in San Fransisco, California. She earned her bachelor's in english literature and cultures from Brown University and her master's in writing from The University of Southern California. She's the former Deputy Editor of mbg, and has also worked for Vogue, Architectural Digest, Bon Appetit, and Good Magazine covering food, health, and culture.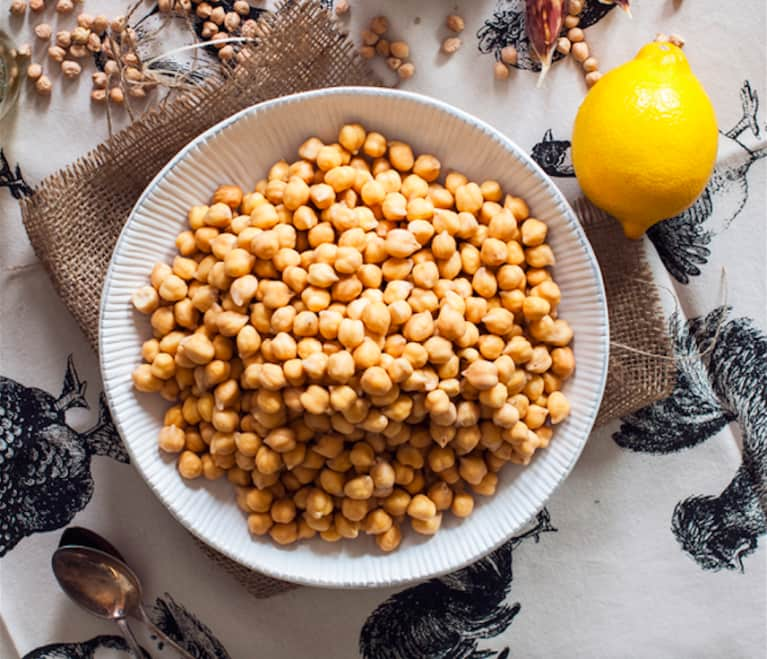 Got strong snack game but need a fork, knife, plate, and napkin to pull it off? If your life takes you on-the-go—and of course it does—then you need ready-packed versions of your midday munchies to keep you moving. And you need them to have balanced nutrition to keep your energy levels high. Whether you like your snack to be savory or sweet, refreshing or rewarding, we've got the perfect healthy, portable option. These simple swaps will ensure you get through a day without ever getting hangry again.
Instead of pita and hummus, roast spicy homemade chickpeas.
You'll get all the protein of the humble chickpea, 100 percent drip-free. Roasted chickpeas will stay crunchy in an airtight container, allowing you to graze for days.
Instead of cheddar and crackers, grab Annie's Cheddar Bunnies.
This classic duo may be beloved, but it doesn't travel well. To avoid crushed crackers and melted cheese, go for Annie's Cheddar Bunnies. Made with organic wheat and without artificial flavors or synthetic preservatives, they're a satisfying snack you can feel good about.
Instead of chocolate cookies, packs cocoa nib trail mix.
We may not be proud of it, but who among us hasn't grabbed a cookie when what we needed wasn't a sweet treat but a real infusion of nutrition? Mix up this chocolaty but thoroughly healthy trail mix and keep bags of it on hand when your cravings strike.
Instead of banana + peanut butter, stock Justin's Peanut Butter with Banana Chips Snack Pack.
Between the bruisable banana and sticky peanut butter this healthful snack is better left at home. Justin's eminently portable peanut butter and banana chip packs transform this snacktime staple into an easy travel companion.
Instead of vegetable crudite, drink Suja green juice.
There are few snacks healthier than sliced veggies, but without a tasty dip, and after a few hours bounced around in a tote bag, they're not as appealing as they could be. Suja's healthy juices give you a healthy plant-based boost in a bottle.