4 Intensely Hydrating Lip Balms So You Can Pucker Up + A DIY Recipe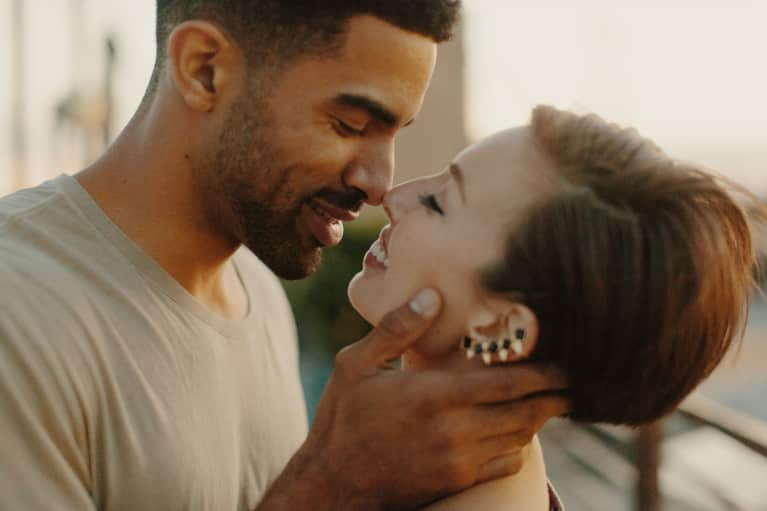 Our editors have independently chosen the products listed on this page. If you purchase something mentioned in this article, we may
earn a small commission
.
There's nothing better than the feeling of a smooth, luscious balm as it glides across your parched lips, imparting mega moisture. Conversely, if you've ever been caught, well, anywhere without your trusty lip conditioner, you know the pain and discomfort that a chapped pout can cause. And ever tried putting a gorgeous, fruit-pigmented hue on a parched pucker? Trust me, it's not pretty.
At this point you're likely lacing up your boots, ready to bolt to the nearest drugstore to purchase the first balm in sight. But before you do—STOP—and read the rest of this article! Did you know that many traditional, mass-produced lip products contain petroleum jelly and mineral oil? While, initially it may feel like these formulas are moisturizing, they're not! What's actually happening is that the mineral oil is creating a plastic-like coating on your pout. So unless you want to suffocate your lips, I'd recommend a natural option.
With their earth-grown ingredients, proper nourishing powers, and heavenly scents, these natural lip balms really stood out, and don't worry; there's something for everyone: vegan options, one for beeswax lovers, plus a DIY recipe. So you can kiss dry lips goodbye once and for all!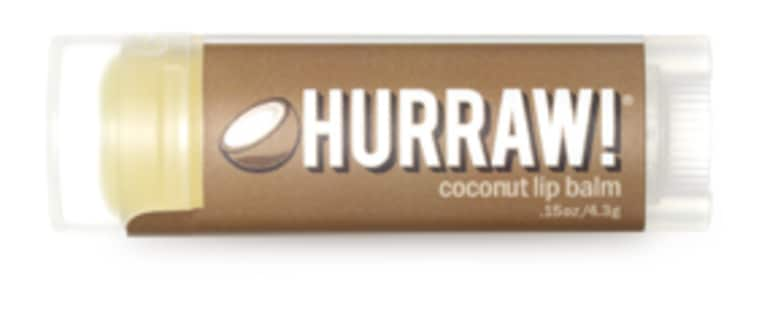 For all the coconut lovers out there, like myself, this one's for you! This super-smooth (gluten-free and vegan) balm swaps beeswax for wildcrafted candelilla wax, extracted from the leaves of the Euphorbia Cerifera shrub. Raw, organic coconut oil gives it a toasty, tropical scent and enhanced pout-conditioning properties. No wonder this baby is continuously at the top of Hurraw's best-seller list. Hurraw Coconut Lip Balm, $6.52.
Herbivore Coco Rose Lip Conditioner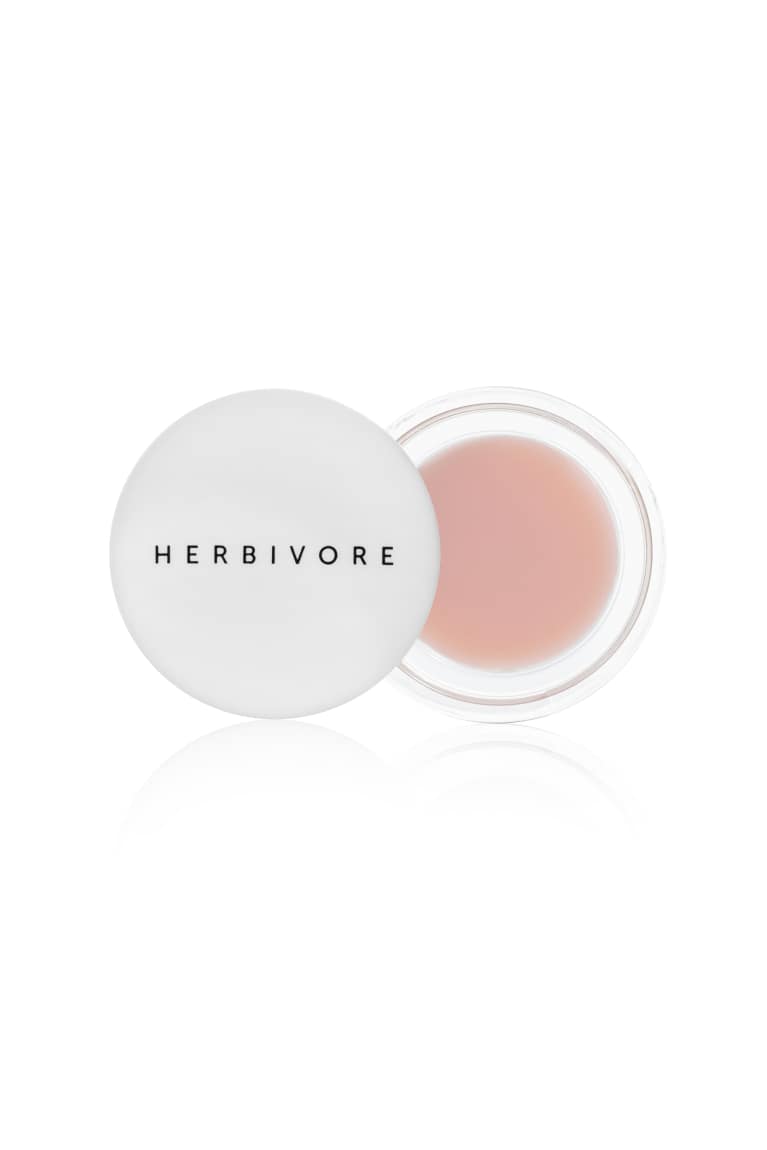 This all natural, vegan-friendly formula is one of my favorite things on the planet. A dream team of organic virgin coconut oil, Moroccan rose absolute, vitamin E, and shea butter leaves lips soft and protected from harsh winter weather. Antioxidant and essential fatty-acid-rich coconut oil imparts mega nourishment, while the rose absolute—steam distilled from thousands of red rose petals—lends its anti-inflammatory abilities. Not to mention, it smells and tastes deliciously floral. Herbivore Coco Rose Lip Conditioner, $26.

Lush Buttered Brazils Lip Balm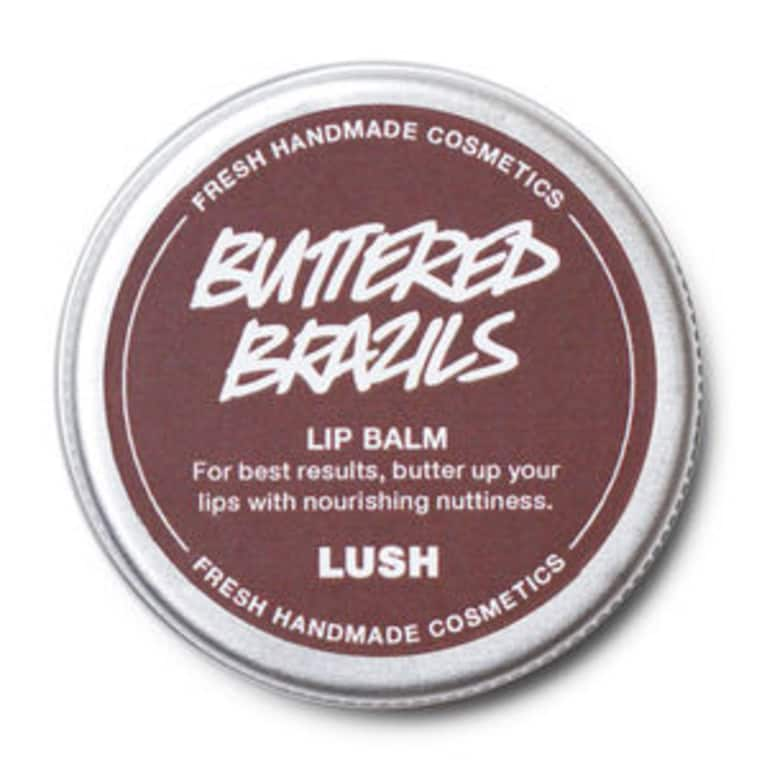 We're nuts for delectable balm. The ingredient list reads like a recipe for your fave dessert—golden syrup, almond oil, vanilla, and dark chocolate—so you can treat yourself to something sweet without loading up on sugar. Plus, it's packed with fair-trade shea butter, Brazil nut oil, as well as candelilla and coconut waxes to keep lips in tiptop shape. And did I mention it's vegan? Lush Buttered Brazils Lip Balm, $9.95.
Akar Mini Care Lip Butter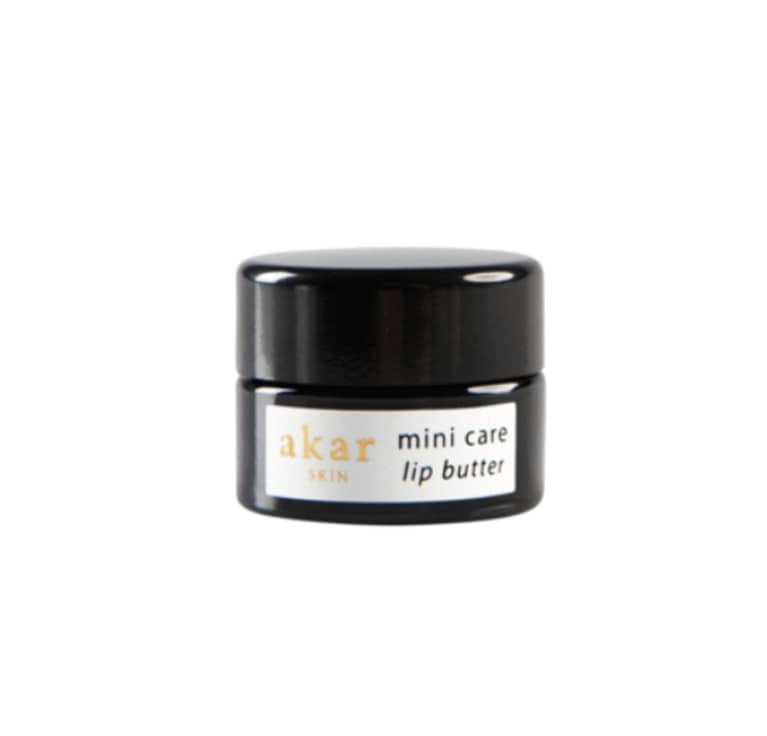 This wonderful whip of beeswax, nutrient-rich oils (baobab, goji, sunflower, rose, castor, almond, and rosehip), extracts (rosemary leaf and sea buckthorn), and orange peel leaves even the most winter-ravaged lips soft, smooth, and hydrated for hours on end. And since you won't need to constantly reapply, you can turn your attention to more seasonal pursuits, like stocking up on holiday gifts or mixing up a batch of dairy-free eggnog for friends and family. Akar Mini Care Lip Butter, $28.
DIY Uplifting Citrus & Shea Butter Lip Balm

While the above picks are truly wonderful, sometimes we crave the satisfaction of whipping up something yourself. All the beauty alchemists out there definitely know what I'm talking about. Don't worry; even if you're a novice DIY-er, this recipe is so simple it'll have you feeling like a pro—one with lusciously hydrated lips to boot.
Raw shea butter is brimming with free-radical-fighting vitamins A and E, nourishing essential fatty acids, and anti-inflammatory cinnamic acid. It also offers natural UV protection. As you know, coconut oil is one of Mother Nature's most amazing moisturizers. Sweet almond oil is loaded with skin-softening vitamin E while the addition of sweet orange essential oil anoints this recipe with its uplifting and stress-reducing abilities, which we can all benefit from around the holidays.


Ingredients
1 teaspoon raw shea butter
½ teaspoon organic, unrefined virgin coconut oil
¼ teaspoon sweet almond oil
6 drops sweet orange (Citrus sinensis) essential oil
Preparation
In a double boiler (or a small bowl, nested in a pot of water), combine shea butter and coconut and almond oils.
Turn on stove to low heat and allow ingredients to soften.
Add essential oils and gently stir to combine.
Let the mixture cool slightly before pouring into an ultraviolet glass jar, which blocks damaging rays and preserves freshness.
Allow it to cool completely before screwing on the lid.
To use, open lid and slather over parched lips. Use as frequently as needed.