DIY Face Wipes Are A Thing. Here's How To Make 'Em Yourself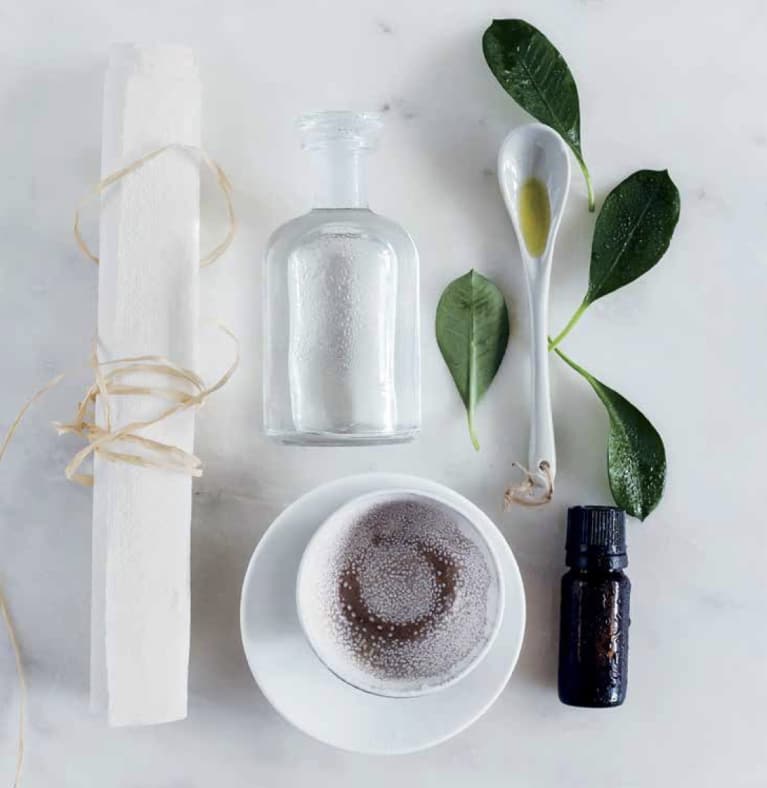 Our editors have independently chosen the products listed on this page. If you purchase something mentioned in this article, we may
earn a small commission
.
Wipes get a bad rap, but what happens when they're as natural as can be, and promise to remove all make-up and impurities in a simple swipe? Why the ultimate time-saver in a world of sticky balms and three-step cleanse and tone routines.
Truthfully, there's no real substitute for washing your face, but the golden rules, are to use them sparingly—no standard weeknight substitute—to choose high-quality ingredients, and to wash your face afterwards where possible, even if just with water. With that in mind, Stephanie Gerber from Hello Glow has a DIY recipe that you'll feel pretty pleased with yourself for making. Oh, and your face will love 'em too and repay you in kind.
Sleeping in makeup, mascara and eyeliner clogs up your pores, puts you at risk for eye infections, and causes premature aging. So cut it out! Take it all off with these easy-to-make and even easier-to-use wipes.
Ingredients
2 tablespoons witch hazel
2 tablespoons jojoba oil
2 tablespoons distilled water
1 to 2 drops tea-tree oil
Roll of paper towels
Measuring spoon
Small bowl
Pipette
Serrated knife
1-quart (1-L) lidded plastic container
Measure and mix the witch hazel, jojoba oil, and water in a small bowl. Add the tea-tree oil with a pipette.
Use a serrated knife to cut the roll of paper towels in half width-wise. Remove the tube from one half.
Put the half without the tube in an airtight container, then pour the solution over the roll—if you need more to cover the wipes, increase the witch hazel, jojoba oil, and water in a 1:1:1 ratio, then add 1 to 2 drops tea-tree oil.
Replace the lid and turn the container upside down to make sure the other side of the roll gets soaked too.
Store with the lid on to keep the wipes from drying. To use, pull wipes from the roll's center and clean your eyes and face before bed. See—lazy can look good!
Storage
Use within 3 months