6 Wellness Rules Karlie Kloss Swears By
mbg Contributor
By Leigh Weingus
mbg Contributor
Leigh Weingus is a New York City based freelance journalist writing about health, wellness, feminism, entertainment, personal finance, and more. She received her bachelor's in English and Communication from the University of California, Davis.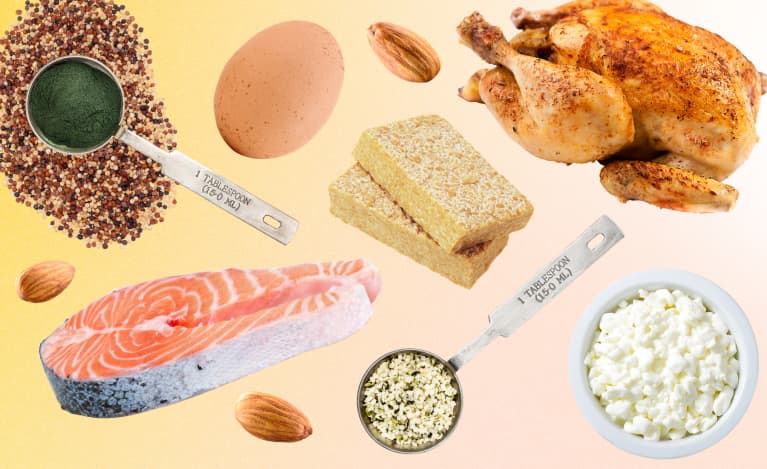 At 6-foot-2, Karlie Kloss is best known for strutting down the runway at fashion shows all over the world. But if you think that's all there is to her, you have a lot to learn about Karlie. The supermodel also has her own vegan cookie line, is committed to teaching young women how to code through her scholarship program Kode With Klossy, and travels around the world on a regular basis.
Wondering how she juggles it all? Trust us, we're in awe of her, too—and after much research, we've discovered that a lot of it can be attributed to her dedication to wellness.
Here are six wellness practices Karlie swears by:
While she isn't afraid to indulge once in a while—she does spend a lot of time baking cookies, after all—Karlie generally sticks to a clean, balanced diet.
"I love eating fresh fruit, vegetables, and clean protein, like a fresh piece of fish, cod, or salmon with some vegetables on the side," she told Vogue. "I enjoy trying out new sauces and spices to add extra flavor."
2. Staying active no matter where she is
Karlie's career takes her all over the world, and it's rare that she's in one place for a long period of time. But no matter where she is, Karlie makes sure to bring a pair of sneakers.
"I travel so much, so what I love doing is that I bring my tennis shoes with me to every city that I go to and just go for a run—whether I'm in Paris or Barcelona or even New York," she told InStyle.
3. Regular digital detoxes
While Karlie is certainly active on social media—she has nearly 6 million Instagram followers—she's diligent about taking regular breaks from her smartphone.
"I will totally shut off and not post Instagrams or answer my emails," she told Elle UK. "I think it's important to step away for a minute and actually reconnect with people and reconnect with yourself. We live at a very fast pace, and sometimes you can lose priorities and perspectives."
4. Paying attention to how she feels.
Her commitment to staying healthy may partially have to do with willpower, but Karlie is also very focused on how an active, clean lifestyle makes her feel.
"I stopped eating Goldfish and Oreos and started eating kale salads and avocado toast," she told Self of her transition to clean eating. "It changed my energy. I realized, OK, how I eat affects how I feel."
5. Mixing up her workouts
Karlie works out four or five times per week, but she's not pedaling away on the elliptical every day. She makes sure to mix it up.
"I like to switch up my routine each day. I will either train with Justin Gelband, take a spinning class at SoulCycle, a ballet class at Ballet Beautiful, or a strength-training Pilates class at SLT," she told Vogue. "I am always trying new classes and techniques!"
It would be easy enough for Karlie to focus all of her energy on her modeling career, but she's dedicated to setting an example for other women through her other interests—coding and her cookie business are only two examples—which she broadcasts on her social media accounts often.
"I kind of wear a lot of hats, and I don't want to just be one thing," Karlie said in an interview with Man Repeller's Leandra Medine. "With having a platform and having a voice comes a bit of responsibility. I use this job as my key to the world."