Is Athleisure A Bubble Ready To Burst?
Former mbg Deputy Editor
By Elizabeth Inglese
Former mbg Deputy Editor
Elizabeth Inglese is a writer living in San Fransisco, California. She earned her bachelor's in english literature and cultures from Brown University and her master's in writing from The University of Southern California. She's the former Deputy Editor of mbg, and has also worked for Vogue, Architectural Digest, Bon Appetit, and Good Magazine covering food, health, and culture.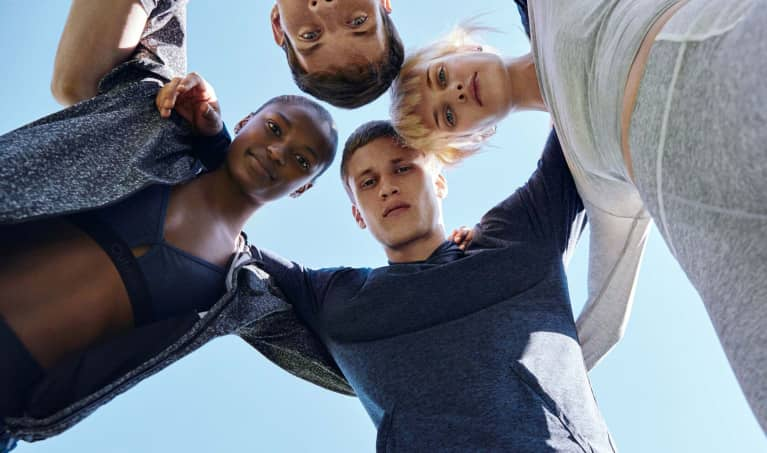 Our editors have independently chosen the products listed on this page. If you purchase something mentioned in this article, we may
earn a small commission
.
The brunette squeezing lemons at the TriBeCa Whole Foods isn't on her way to the gym. She's got a full cart of groceries and a 2-year-old to take home. And she hasn't come from the gym. Her white T-shirt isn't the sort you drag across a yoga mat. You can faintly make out an iron line where her sleeves were pressed. She might have a membership to a Pilates studio, but she also might not. She's a normal woman, moving through life in yoga pants. Nothing to see here, folks.
Last year athleisure entered the Merriam-Webster dictionary, but its definition is blurring, bleeding so far into other fashion categories it's become increasingly hard to distinguish from the rest. "I cannot imagine going back to slacks," says one social media manager in Manhattan. She wears leggings to her Soho office and to whatever she's doing after work, barre class or cocktails with her boyfriend. She stocked up on Lululemon when they opened their store on Fifth Avenue. "I wanted to live in that first pair," she said. Their flattering seams and supportive lift changed the way she thought about workout wear. "They instantly beat out my jeans as my go-to weekend wear," she says.
Since those early days the athleisure market has seen astronomical growth, now estimated at $44 billion in the United States by research firm NPD Group. Over lunch in mbg's kitchen, I asked for my colleagues' go-to brands. Those who bought Kit + Ace and Outdoor Voices last year had added new favorites to their shopping lists in 2017: P.E. Nation, Studiogrand, Olympia Activewear, Grana, Koral, The Upside, Varley, Alala, Aeance, Vimmia, Jala—more names than could fit on the back of my Maple receipt. With so many new players on the field, we have to wonder, are we reaching saturation point?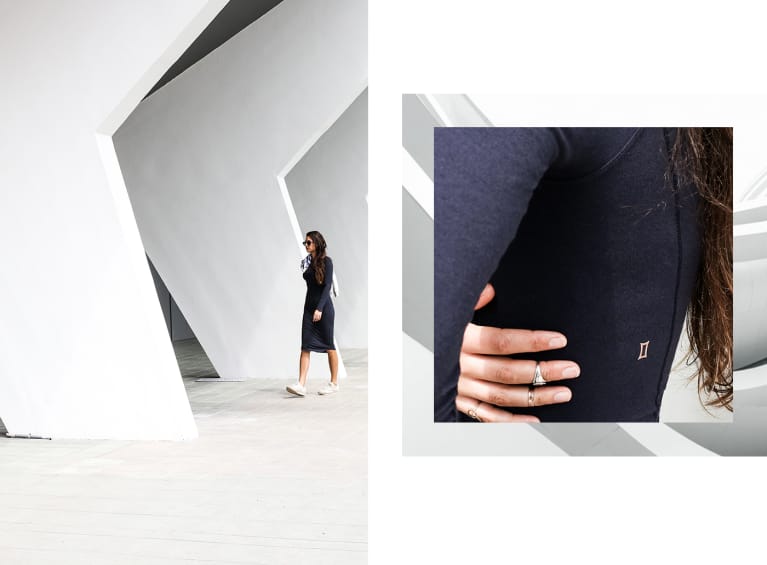 Fissures are showing across the surface of the athleisure balloon. Urban Outfitters scrapped its efforts to launch Without Walls, a stand-alone activewear brand. After initially debuting to fanfare, the company pulled down the brand's website and deleted its Instagram account. A note on the Urban Outfitters website let customers know they could redeem Without Walls store credit at UO. The scale-back was attributed to low sales, at a time when the rest of the company's sales were on the rise.
They're not the only brand burned. Theory launched two activewear lines, Theory38 in 2013 and Theory+ in 2014 but refocused on work wear in subsequent years. Last summer Lululemon CEO Laurent Potdevin told CNBC, "That bubble will pop." Though he expressed confidence that his brand would ride the waves, founder Chip Wilson, in a letter to investors, categorized the company's performance as "dismal." Overall, the average price of workout tights dropped 6 percent last year with sales down 6 percent. In December, Yogasmoga entered chapter 11 bankruptcy, after filing a chapter 7 the month before. The company estimated its debt to be in the millions. What does co-founder Rishi Bali blame for liquidation? He told Bloomberg it was "overgrowing."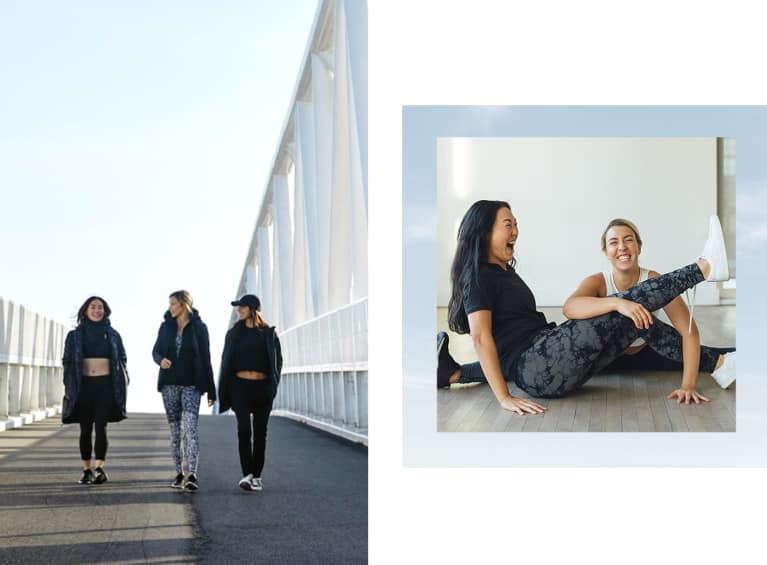 Do these stumbles spell disaster? The misfortunes and mistakes of a few companies don't reflect a downturn in the market. Morgan Stanley predicts the US activewear market will climb to $83 billion by 2020. Millennial assessments of brand strength corroborates a shift in appraisal. In a survey of 1,500 youth by research firm Piper Jaffray, Nike beat out brands like retail mainstay Free People and heritage department store Nordstrom as the most popular. And the appetite for athleisure extends far beyond our borders. Euromonitor International forecasts the Chinese athleisure market overtaking sales of luxury goods by 2020. Though we've seen setbacks, athleisure, it appears, is merely buckling under its increasing weight.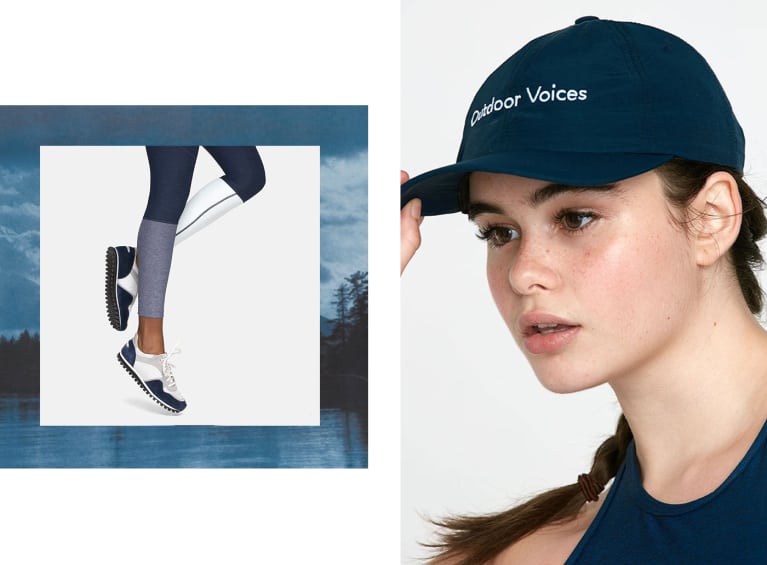 Athleisure promises to gain new ground in the office wear arena. Spring runways offered an indication of what's to come as athletic-inspired looks defined the collections. Alexander Wang's leather bike shorts, Proezna Schouler's oversize mesh Ts, DKNY's windbreakers, and Versace's track pants all speak to the elevation of the athletic aesthetic.
How will this play out on the streets? New styles tilt away from shape-hugging workout wear and toward a relaxed, all-day insouciance. Check out Aday's current collection. At first glance their Something Borrowed Shirt appears a prototypical 9-to-5 blouse, but its silklike fabric is far more functional, remade to be breathable, sweat-wicking, quick-drying, and UV resistant. It's an article of clothing that acknowledges our modern lives are active, with or without a reservation for spin class. Aday's co-founder Meg He told us, "We believe if you were designing apparel from scratch with an industry design lens you would likely end up with something that's definitely non-dry-clean-only." Carbon38's collection reflects the same insight. Their slitted flares and swingy minis will never see the inside of a yoga studio, and yet they afford their wearer ease of movement and all-day comfort. Tory Sport, which sells crops and leggings fully optimized for the gym, also features a tea-length skirt with '70s-inspired stripes, better suited for the boardroom than a barre class.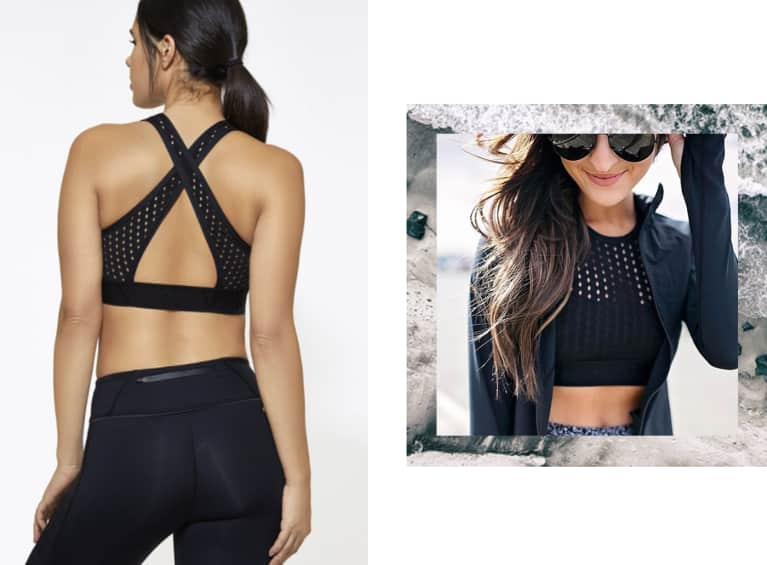 You can call this new class of dress athleisure or workleisure. We're inclined to call it clothes. It's not a trend; it's a reflection of shifting values and lifestyles and won't ebb and flow like our hemlines. A split-screen glance at workwear from 2017 and 1987 shows what a difference 30 years make. You can't help but see the rejection of restraining pencil skirts and hobbling stilettos as women's reclamation of their bodies and lifestyles. Aday's Meg He says she wants her wearers to be able to put on Aday in the morning "and never worry about it again for the rest of the day, because you can wear it anywhere and to do anything." There's a freedom in that sentiment, that you no longer need to feel bound by dress codes or by unspoken rules of etiquette. There's no jacket required for dinner, no blazer expected for a sales pitch. Just as Yves Saint Laurent's embrace of streetwear forever changed fashion, athleisure, and our embrace of functional, comfortable clothing marks a new age.