The Only Body Butter Your Dry Skin Needs Right Now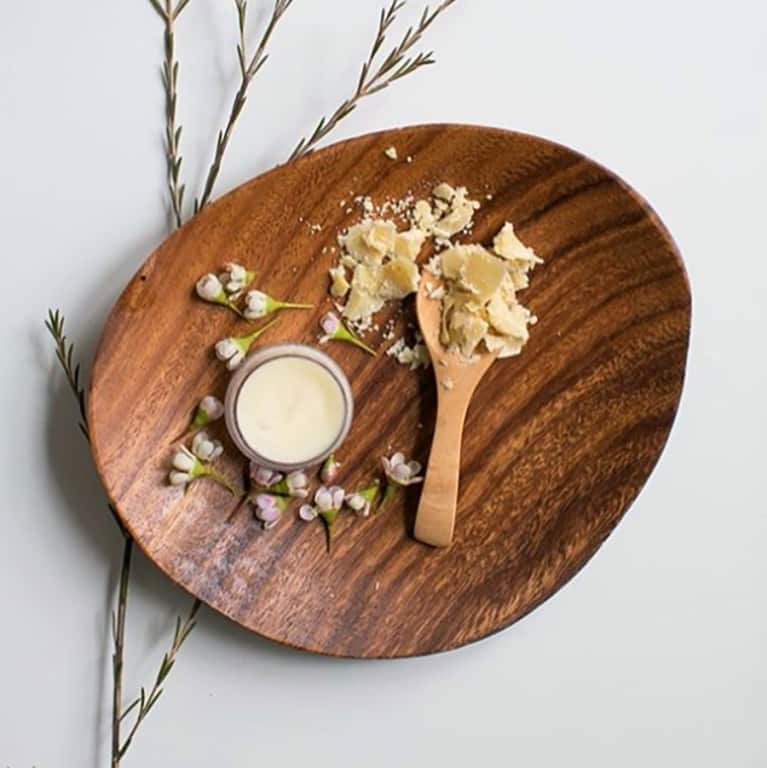 Our editors have independently chosen the products listed on this page. If you purchase something mentioned in this article, we may
earn a small commission
.
I grew up in a family where colds were treated with a dose of garlic and echinacea, bee stings required activated charcoal, and sore throats were wrapped in wool. As a surly teenager, I was convinced my dad—who is an osteopathic doctor—was totally weird.
But along the way, a belief in those natural remedies ingrained itself. I vividly remember applying my first hair mask at age 10. My mom had serious doubts about my concoction of olive oil, mayo, and egg, but she encouraged the experimentation. My hair was greasy for a week, but I was hooked on natural beauty.
Once you get over the initial "what in the world am I putting my face?" freakout, making your own natural beauty products becomes incredibly empowering. The techniques have always been simple, but somewhere along the way we forgot that all beauty products don't have to come in a package. Applying something that feels and smells amazing because I made it myself feels pretty darn good.
Whether you have dry skin or just fancy a good scent, a hydrating body butter should be a part of your beauty arsenal. Here's my favorite DIY body butter recipe to keep your bod soothed and smooth all day long!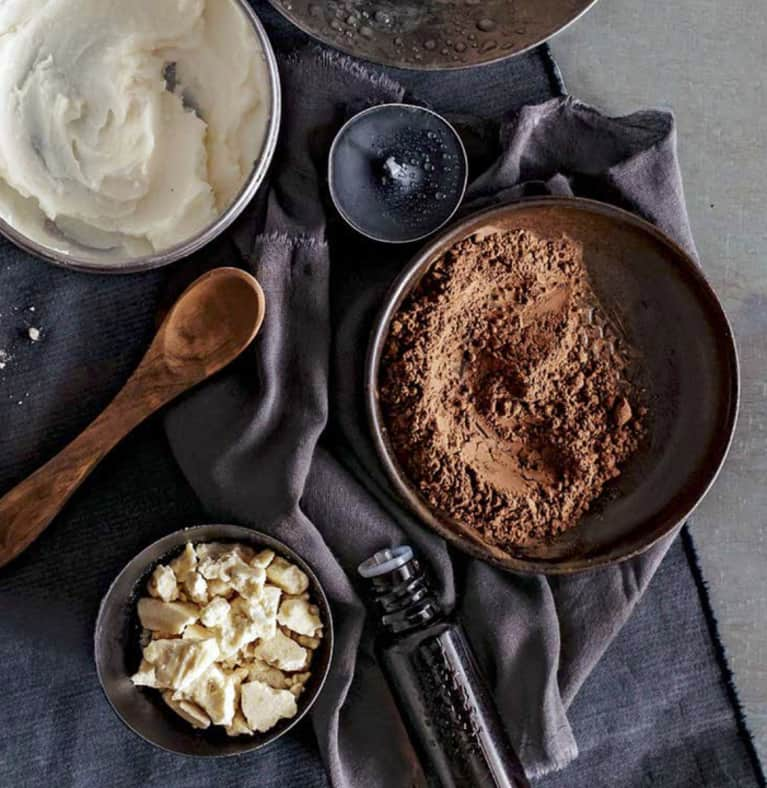 This decadent cream's scent is a chocolate lover's dream, and the combination of cocoa butter and coconut oil will leave your skin nourished and silky soft. Bonus: The cocoa powder provides a hint of bronzing color.
Ingredients
Measuring cups and spoons
Spoon
Small heat-safe glass bowl
Pipette
Hand mixer
8-ounce (240-mL) lidded container
Measure the cocoa butter and coconut oil, then mix them with a spoon in a small heat-safe glass bowl.
Bring 2 inches (5 cm) of water to a boil in a small saucepan, then reduce the heat to low. Place the glass bowl in the saucepan and melt the ingredients.
Remove from heat and let cool for a few minutes. Stir in the cocoa powder. Add the peppermint oil with a pipette.
Refrigerate for 30 minutes, until the mixture has started to set but is not yet fully hard.
Blend the butter with a hand mixer on medium until incorporated, 3 to 5 minutes. Scrape down the sides as you go.
Store in a lidded container in a cool, dry spot. Spread on your skin when you crave a bit of moisture.
Storage
Use within 6 months.