6 Things You Need To Know Today (November 29)
mbg Contributor
By Allison Daniels
mbg Contributor
Allison Daniels is a freelance writer currently living in New York. She received her bachelor's degree from Belmont University in creative writing and spanish.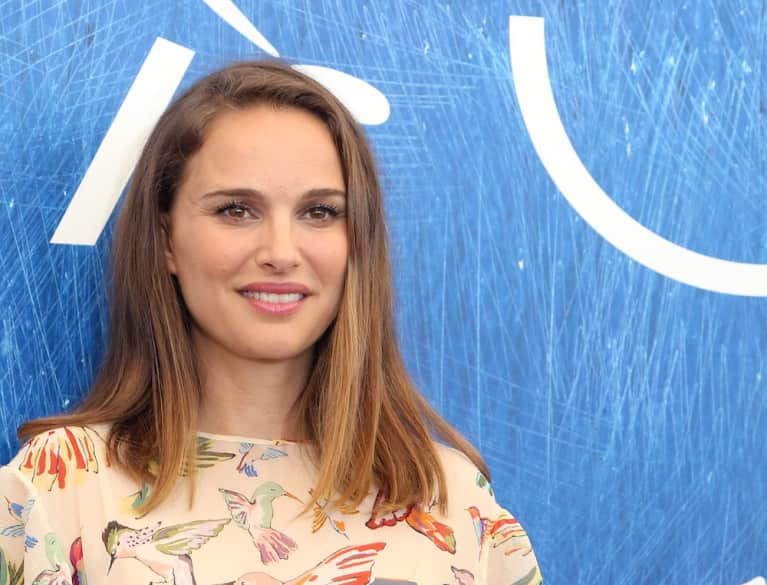 1. Natalie Portman is sick and tired of all those movies about white men.
Actress Natalie Portman, who will be playing Jackie Kennedy in the upcoming film Jackie, said she's feeling a bit nostalgic for the 1950s and '60s, when there were more strong female leads. "Now I feel like movies are all about white men, and then you get a couple that happen to be about women," she said. (Vulture)
2. Feeling young might be good for your health.
A new study, published in JAMA Internal Medicine online, showed that people who felt younger than their years had a lower death rate than those who felt their age or older than their age. Apparently, specific traits—like optimism—are tied to a longer life, and the way a person ages can be a self-fulfilling prophecy. (CNN)
3. What's going on when you feel fat?
If you're suddenly feeling fat, there could be a few things going on (aside from actual weight gain). You could be internalizing other people's ideas about body size, or you could be overreacting to small signals, like a snug waistband. If you're feeling overweight, for any reason, you may actually be more likely to put on weight, whether or not there was any real gain to begin with. (New York Magazine)
4. Here's a reason your diet might be backfiring.
According to a new study, when mice lose a significant amount of weight, it may change their gut microbiome—and this change makes them more susceptible to gaining that lost weight back. Of course, mice are not humans, but it could explain a few things. (The Atlantic)
5. Lady Gaga has a soulful perspective on fame and relationships.
In a revealing interview with Lee Cowan, the star said, "I don't know that you can put a label on growth. I'm just me," Gaga said of Joanne, which she calls her most honest album yet. "I'm 30; it's just what I want to do now." But success has come with difficulties, most notably in her love life. "I think women love very hard... And sometimes, I don't know that love is met with the type of dignity that we wish it would be met with. We're not trying to make you less of a man; we just want you to love us as deeply and as wholesomely and as fully as we love you." (motto)
6. How London became a leader in anti-food waste.
London has become a hub for apps and small-scale businesses that let restaurants and food vendors share leftovers with the public for free and reduce the amount of edibles they toss. When researchers at Trinity College Dublin launched a database identifying more food-sharing and waste-reducing enterprises in 100 cities around the world, they found that London had more than any other city. Over the past three years, technology has transformed the way Londoners approach food waste. (NPR)