Insight Into Your Love Life Straight From Your Spirit Guides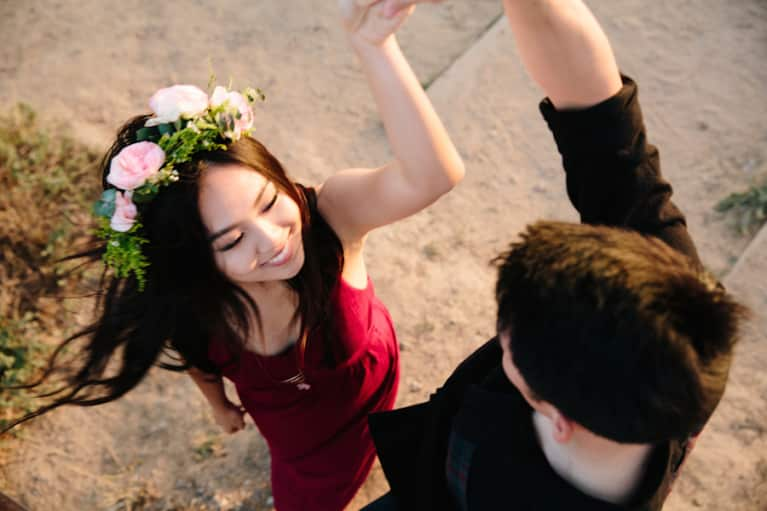 Most of the time when people come to me for an intuitive reading, they ask me to look into their romantic relationships. They want to understand why a relationship has ended, or if they're any closer to the love they're really seeking. To answer these questions, I connect with their spirit guides and relay the messages I receive. Here are some common themes that these otherworldly energies often touch upon.
1. Your time has not been wasted.
Spirit guides invite you to consider the possibility that you are now perfectly placed to attract the most loving, supportive, and accepting relationship into your life.
What if everything you've gone through—every "bad" relationship, every rejection, every heartbreak—has prepared you for this moment in your life? What if your past experiences have shaped and molded you into the discerning, insightful, and intuitive person you are today? You are wiser now and more experienced than you once were—even if it doesn't feel like it. Your past disappointments have prepared you to step into the grandest version of a relationship you can imagine.
Years ago, when I was looking for a life partner, the people I'd end up with were all very judgmental. It seemed normal because it was all I'd ever known. So when I met my husband, I noticed his accepting nature right away, and it really wowed me. There was no way I would have been able to notice or appreciate that side of him if I hadn't already experienced the opposite in the form of criticism and rejection. Meeting him allowed me to be grateful for all the men I'd dated before because those souls helped me shine a light on what I truly wanted.
Life is a collaborative experience, and the souls of the people you've dated in the past have helped push you into discovering what will work best for you. So don't give up now! Your past experiences have prepared you for the greatest love adventure of your life.
2. What happened in the past is not your fault.
Every time a relationship doesn't work out, we're left wondering if we did something wrong. The answer is no. Your spirit guides want you to know that pain is a part of life. There's no way to experience relationships without risking the pain of loss, so the hurt feelings and disappointment you've felt are absolutely, completely, and utterly normal.
You are in the same situation as thousands and thousands of others, and you are all on a journey of creation. The past, painful as it may have been, is not an indication that you are not worthy of love. You are worthy and you do deserve love...especially your own love. When you accept yourself exactly the way you are, past experiences included, you are loving yourself. When you're loving yourself, you open the door for others to love you too.
3. Your search for love is really a desire to share who you are.
Love is what you are. And as such, you have the capacity to experience love moving through you. Many times, you won't experience yourself this way, and that's normal. But there's going to be a moment when you do—when you're connecting with nature, comforting a friend, or holding a child in your arms. You've experienced the essence of love in these moments, even if you didn't have a romantic partner by your side.
Your desire for a relationship has almost nothing to do with receiving someone else's love. It really has to do with sharing your own love. You search not because you're empty but because you are full. The reason you look for love outside of yourself is so that you can share the love you already hold within.
Keep reading: