3 Mindfulness Lessons We Can Learn From Toddlers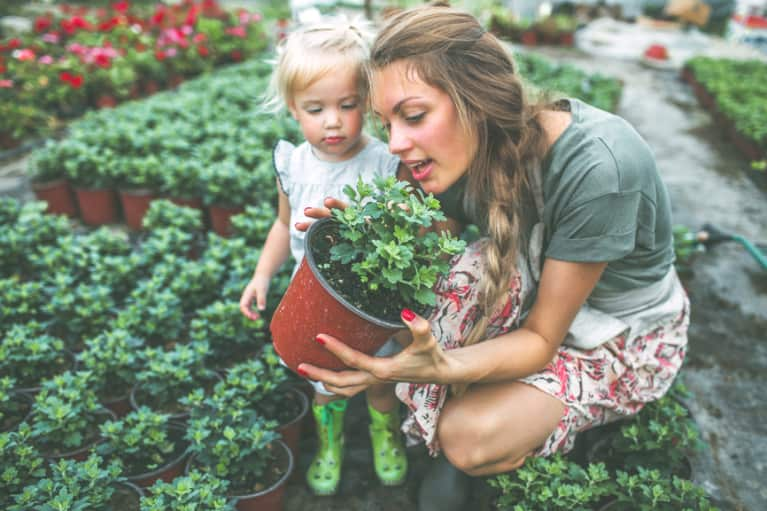 Toddlers are notoriously picky eaters, but this is not another post about how to sneak broccoli into their tomato sauce.
Even a toddler on a diet of chicken nuggets and ketchup has a lot to teach us about being healthy! A huge part of being healthy means living in the moment, giving people the benefit of the doubt, and listening to our bodies.
Our minds are full of "shoulds," and we have to really listen to be guided by our intuition. Toddlers' minds are like sponges, but they haven't yet soaked up a confusing cocktail of bad diet advice and societal pressures about what they should be doing for their health.
Toddlers aren't living the way they think they "should" be living; they are simply living in the moment.
It may seem so simple, but don't eat when you are not hungry just because it is "time to eat" even if it's dinnertime. (That's another "should.") Eat when you're hungry, and don't clean your plate just because the food is there. Toddlers do something innate that we all seem to unlearn in a few short years. They listen to their bodies and eat intuitively. Toddlers rarely overeat; instead, they eat until their bodies tell them they are full (though, yes, they often still have room for dessert).
Incorporate movement into everything you do. We're not talking about a grueling hour at the gym, but instead, simple, everyday movements. Squat down to pick up toys or files at work. Find every opportunity to lift, turn, swing, jump, and dance, or even crawl. Toddlers are in constant motion.
If you have kids, try really keeping up...that is, emulating every movement they make, just for 20 minutes. And here is the key. Don't lead them; let them lead you. What do they instinctively want to be doing with their bodies?
If you don't have children, make sure you are consciously integrating spontaneous movement into your life. Sign up for a class you've never tried before (aerial fitness comes to mind for me). Next time your song comes on, don't just have a little dance party—see how silly you can be while you let loose to your favorite songs!
Approach new situations and people with a sense of wonder and inquisitiveness. Instead of thinking you know how something will play out, and even if you do, ask yourself "what can I learn from this?"
Faced with the same old challenge? As silly as it might seem, pretend you're encountering it for the first time. How is it different, or what do you need to relearn? It's often the things we repeat most that offer the most insight, as long as we keep an open mind.
Last but not least, practice seeing the best in people instead of the worst, and remain friendly! Be open to forming new relationships.
And don't forget...while we are busy teaching our children, they always have something to teach us!