Why Self-Care Is Actually A Gift To Your Loved Ones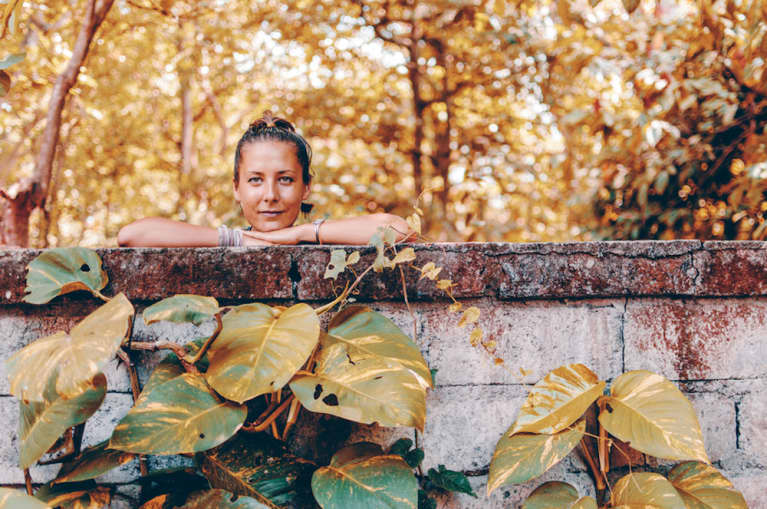 Five years ago, I answered a special questionnaire (an exercise at work) that provided insight into my emotional reactions, interpersonal patterns, openness to change, and work ethic. I scored "low" on self-indulgence and was labeled as self-denying, stoic, and resistant to temptation. I scored a "very high" on my need to achieve and was listed as ambitious, goal-oriented, and enterprising. When I was asked to share my results with my colleagues who also completed the questionnaire during the exercise, I had to admit that I wasn't surprised.
For most of my life, I viewed self-care as an unnecessary afterthought that felt void of purpose and overindulgent. Especially around the holidays, I found a deep sense of accomplishment in getting things done and was most satisfied with a stocked fridge, perfectly decorated home, empty inbox, and an already completed to-do list. Here are three things I learned.
There are consequences to being highly productive.
But the truth is, I drove myself crazy. And sometimes I still do. I sacrificed everything for the sake of my goals; if my body craved rest but my planner said to run—I ran. If I wanted a lunch break, but an assignment popped up—I worked. In the tug of war battle between self-indulgence and my need to achieve, self-indulgence had zero chance of winning.
But along with my productivity also came anxiety. I had my fair share of breakdowns, both inwardly, as my stomach cramped and my heart raced, and outwardly, as I stood at my bathroom sink with eyes full of tears. In my desperate desire to be in control, my life spun way out of balance, and I could no longer enjoy it the way I wanted to.
Finding the balance between effort and ease is a state of mind.
Finally, after years of distress, I discovered yoga. Wait, let me rephrase that: Finally, after years of distress, I stopped thinking I was too busy for yoga and actually tried it.
My instructors introduced me to the Sanskrit terms sthira and sukha. Sthira, meaning "firm, compact, strong, steadfast, static, resolute, and courageous" and sukha meaning "happy, good, joyful, delightful, easy, agreeable, gentle, mild, and virtuous." I came to understand the two terms as "effort" and "ease," and I set out to find a balance between the two. It's been a long journey, but I wouldn't take back a second of it.
Today, I know that self-care is just as essential as ambition in the big picture of my life. I still notice my tendency to favor effort over ease, but I'll catch myself when I'm ignoring the things my soul longs for in the name of productivity, and I'll dose myself with some extra affection.
When I take the time to practice self-love, I become a more loving person. When I'm generous toward myself, I tend to be more giving toward others. And when I give myself a break, I find that I have more empathy for the people around me.
The qualities I cultivate in my own life are what I ultimately cultivate in the world around me. Our world as a whole needs more love, empathy, and generosity—and so do we as individuals.
So as I enter the craze of this holiday season, I will make a firm commitment to practicing self-care. I will accept that I don't have to do everything and will give myself permission to relax. Because perhaps the best gift I can give to my loved ones is the kindest, best, and most balanced version of myself—complete with both sthira and sukha.