7 Things You Need To Know Today (November 23)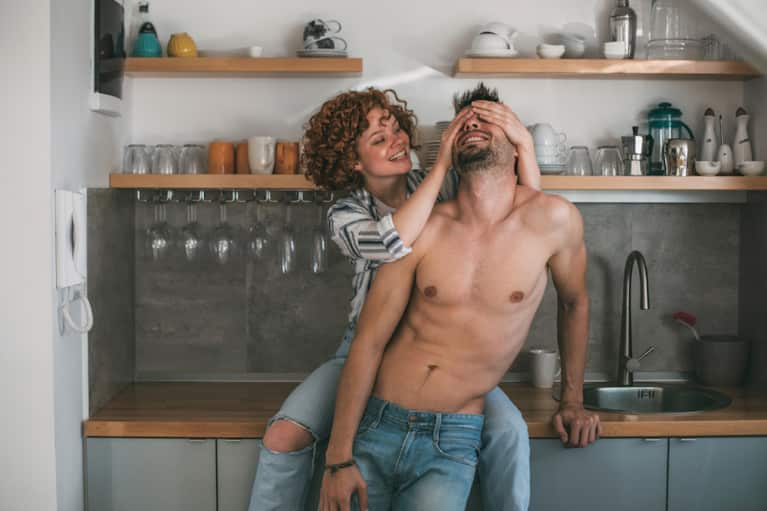 1. Yet another science-backed reason to forget the bad-boy trope.
It turns out "good" people have more sex. A series of studies found that not only do altruistic and cooperative people seem more attractive to others, but they also tend to have more sex and sexual partners. (Fast CoExist)
2. Becoming an optimist may not be as hard as you think.
A recent meta-analysis showed that "Best Possible Self exercises"—ones where you picture your future self as happy and successful—actually significantly increases your optimism, both after one day and two full weeks. (Scientific American)
3. If breaking eye contact during an intense conversation makes you feel shady....
Don't sweat it. New research suggests looking away from another's eyes actually makes you think more sharply. In the study, participants were asked to do a word recall game. For every noun given to them, they came up with an associated verb like "water" and "splash," for example. When making eye contact with others, this was tougher do, especially with more difficult word associations. So next time you're conversing with an eye darter, or you feel your own eyes wander, consider it a sign of deep thought and engagement rather than a disconnection. (Science of Us)
4. Social scientists are learning to identify linguistic patterns called "thought markers" that can signal psychological distress.
Beyond just the words we use, the speed of our speech, variations in volume, and even vowel space communicate things about our state of mind. These patterns are called "thought markers." Now, psychiatrist John Pestian has put that knowledge to good use in an app he developed that helps mental health professionals track these thought markers to more quickly detect depression and/or suicidal thoughts in teens. (Quartz)
5. France takes a big step forward in phasing out coal power plants.
Bravo, France. At the U.N.'s COPP22 climate change conference, French President François Hollande announced that France will shut down all its operating coal power plants by 2023. Hollande further pledged to have total carbon neutrality by 2050. We're seeing a trend in the right direction and are hopeful this is a precedent for progress moving forward. (Fast CoExist)
6. We live in an age when BYOP yoga studios could become a thing.
Yes, BYOP means "bring your own pot." Don't get too excited, as it's not happening right away due to legal hurdles with the state of Colorado. After a popular vote in the November 8 election, city officials in Denver have been trying to figure out how to implement Initiative 300, which calls for the creation of a four-year pilot program that will allow most businesses, including cafes and even yoga studios, to seek permits for separate cannabis consumption areas. (Denver Post)
7. Dementia among senior citizens in America is decreasing.
A new study published in the Journal of the American Medical Association showed that rates of dementia among U.S. seniors fell from 11.6 percent in 2000 to 8.8 percent in 2012. These results were an unexpected surprise, and some researchers are suggesting that an increase in average years of education could be making the difference. (Scientific American)