These 10 Winter Foods Will Heal You On A Cellular Level: A Neurologist Explains
Integrative Neurologist
By Ilene Ruhoy, M.D., Ph.D.
Integrative Neurologist
Dr. Ruhoy is a board-certified neurologist practicing integrative pediatric and adult neurology in Seattle. She is the owner and founder of the Center for Healing Neurology, and received her M.D. from the University of Pittsburgh School of Medicine.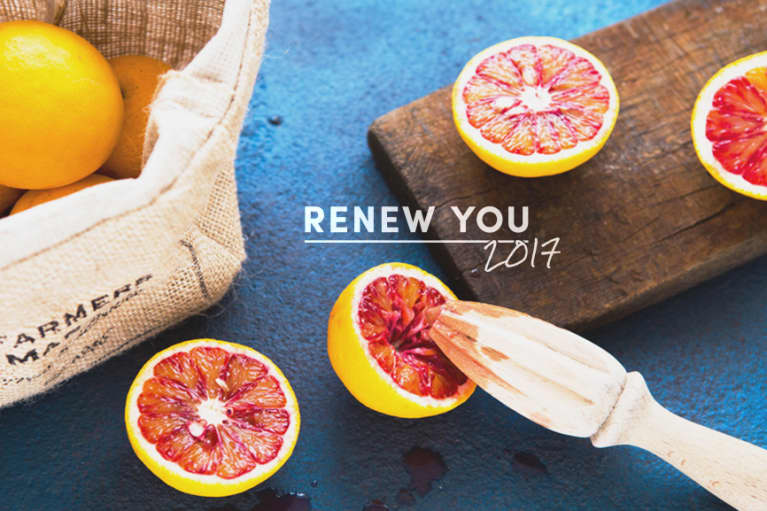 Manifest the year of your dreams by going inward. Renew You 2017 is a month of mindfulness during which we'll share content that guides you to create a deeply rooted intention for the new year. We'll help you navigate inevitable obstacles with the latest science on habits, motivation, ritual, and more and equip you with tried-and-true techniques to outsmart even the toughest inner critic.
Nature knows what it is doing. At a time of the year when we are all feeling cold, sick, sad, and lethargic, nature very conveniently provides us with foods that feed our body, mind, and soul. Nature offers what we need to get through the cold, dark days and to better deal with the stress of holiday dinners, parties, and a busy time of year.
Just look at the bounty readily available to us during the winter season! Here's what to eat to improve the function of your body and mind throughout the winter: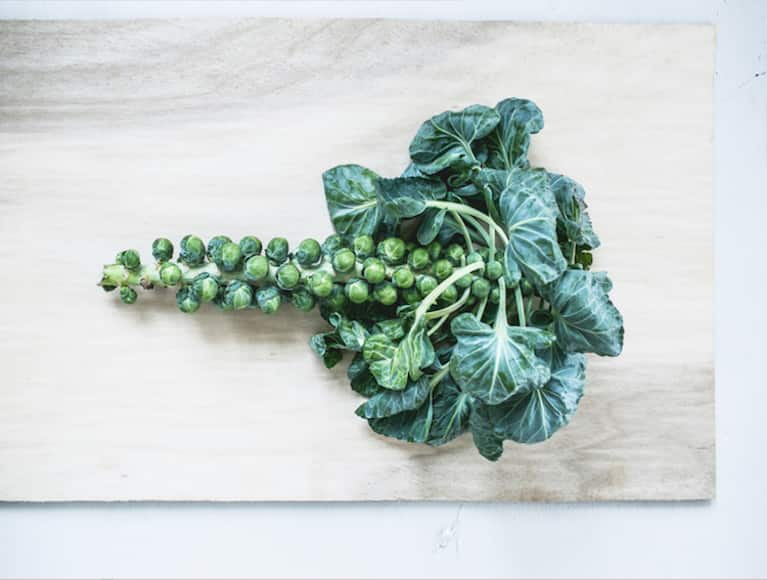 Of the cabbage family, Brussels sprouts are particularly good at warming the body, balancing the spirit, and calming the mind. They are high in glucosinolates and sulfur compounds, both of which are anti-parasitic. Brussels sprouts (and other members of the cabbage family) promote the production of glutathione, a great antioxidant to help minimize cellular damage caused by free radicals that are formed from exposure to infectious organisms.
Horseradish is active against multiple bacterial species as well as intestinal worms. It further helps to stimulate digestion, enhance circulation, and is a great antipyretic, meaning it can help naturally lower elevated body temperature.
A potent source of vitamin C, grapefruit helps to combat inflammation of the respiratory tract at a time when we need it the most. So powerful grapefruits can be, they have been used historically to reduce the severity of asthma.
Already known as a powerful superfood, kale helps to strengthen bones during times when our body does not get enough sunlight for vitamin D conversion. The lack of sunlight also causes hormonal fluctuations, and kale is powerful in its estrogen-balancing effect, thereby improving our mood. It is also a huge antioxidant boost to help fight inflammation caused by all of the inflammatory foods and drinks during this time of year.
High in important flavonoids and vitamins C and E, kiwifruit reduces inflammation and wards off colds and flu. The black seeds contained within the fruit are an important source of omega-3 fatty acids, which our brain needs during the dark winter days and the stress of the holidays. Another benefit of kiwifruit is in its vitamin C, which helps to repair damaged skin by boosting collagen formation.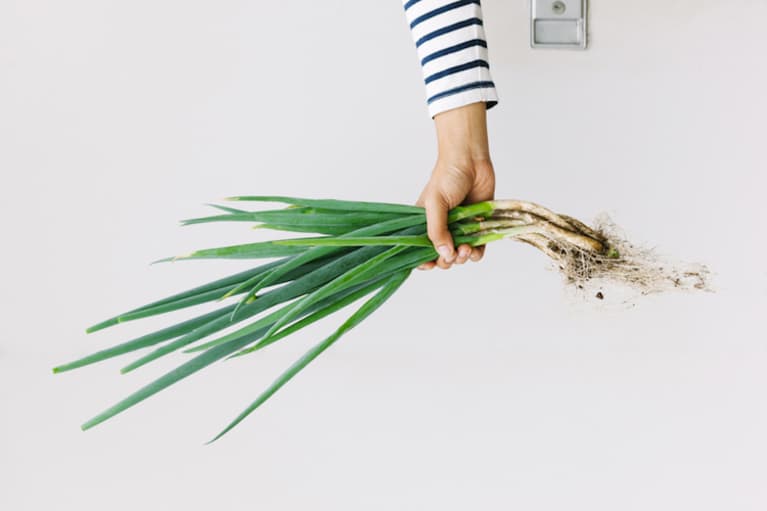 Known to help protect against cancer cell formation, leeks also act as a mild and safe diuretic and laxative to keep our urinary and intestinal tracts running smoothly despite the excesses to which it is subjected during this time of year. Leeks contain a fiber known as inulin as well as fructo-oligosaccharides, which are potent prebiotics to help strengthen the healthy microbiome. Finally, the sulfur compounds are powerful antibacterial and antiviral agents.
Oranges can help prevent kidney stone formation with its citrate as well as prevent urinary tract infections. They help to prevent adhesion of bacteria to the urinary tract wall. A well-known source of vitamin C, oranges are important immune enhancers and antibacterial in their effects.
A favorite fruit of mine for my powerhouse juice recipe, pears help to calm and rejuvenate the nerves. Pears not only contain essential elements such as potassium and phosphorus, but they also offer beta-carotene, a healthy dose of much-needed B vitamins, and stimulate the production of serotonin and norepinephrine—helping us to smile through the winter.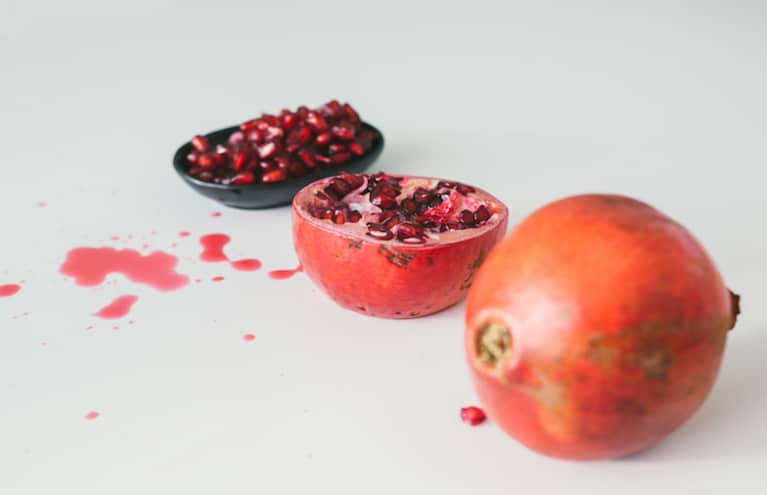 The high-fiber seeds of the pomegranate contain unsaturated fats that provide important antiviral protection while maintaining the lining of our blood vessels to keep our blood flowing smoothly through our body and brain.
Sweet potatoes are incredible immune boosters. High in beta-carotene and vitamin C, sweet potatoes support and boost our immune function and, when part of our regular diet, can help develop protection from infectious illnesses. Some try to avoid potatoes because of the starch and calories, but our bodies need them in the wintertime to help generate heat to promote efficient biochemical reactions throughout to maintain health and wellness through the long winter months.
Nature's intent was to help us stay well, healthy, energetic, and happy through each season, and thus each season offers up earth-derived medicinal foods. Looking to the earth for support when we need it the most is one of the most important things we can do for our health and our sanity! Nature will not let us down. Happy winter!