Organic vs. Natural: Story Behind Food Labeling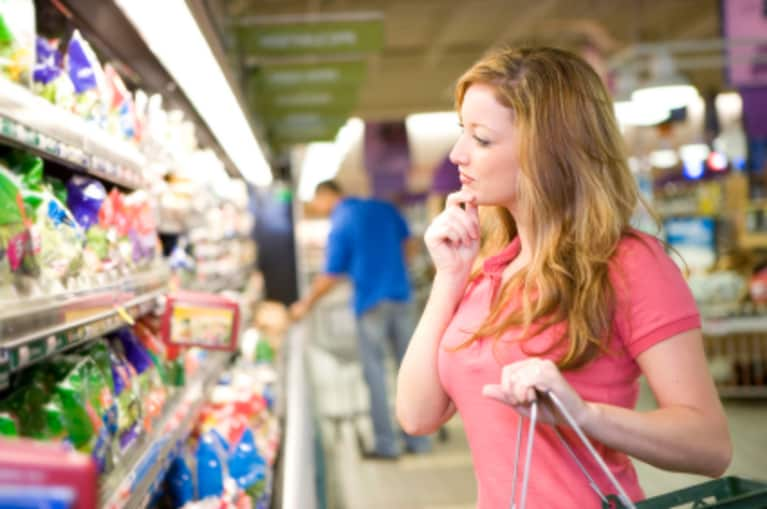 As a health-conscious consumer, are you more likely to buy "cage-free" eggs or a body lotion that reads "chemical free"? I often find myself attracted to and paying more for the products that claim to be "cruelty free", "grass-fed", "environmentally friendly" and labeled "organic" or "natural". I might be overly trusting but for the most part I never questioned the validity of these statements. Silly me!
At my recent Kitchen Evolution workshop Jason Bander, Lifethyme store manager, shared a very insightful article on food labeling. It was a harsh reminder that we live in a world where everything is a business and that some companies will do anything to make their products sell better. Since 2003 U.S. organic food sales have more than doubled, to roughly $25 billion.
With an increasing demand for "all natural", "healthy", and "organic" products, marketing teams find ways to stamp their products with health claims that can be deceiving. Unfortunately, the government is way behind when it comes to health claims made on food labels -- so it's up to us, consumers, to do the research and make sense of all the claims plastered on food products lining grocery store aisles.
If you are a fan of paying more for the feel-good products claiming to be "hormone free," "all natural", "organic," "fair trade," and maybe even "biodynamic"  keep reading to find out what these labels actually mean. 
There are over 100 environmentally-friendly health-boosting product labels on the market. Some are more reliable than others, some are regulated, while others are completely based on producers' reports.
With a help of Audubon Magazine, I created a labeling cheat sheet for your next grocery shopping trip: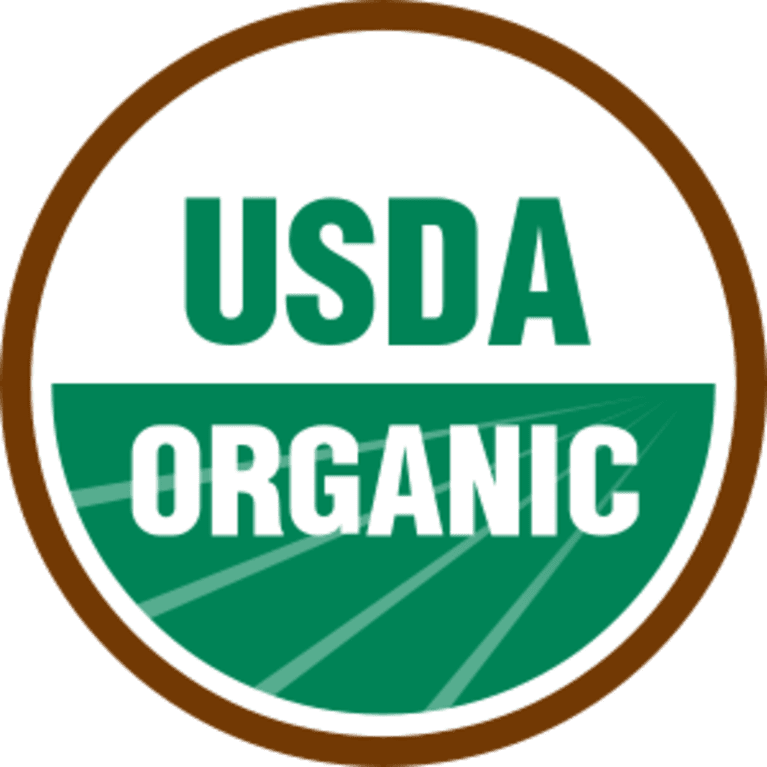 USDA Organic
The U.S. Department of Agriculture's organic seal is the gold standard of organic food. Foods carrying this label are free of pesticides, herbicides, fertilizers, sludge, irradiation, and were grown without genetically modified seeds. Go a step further and look for "100% organic" seal. "Made with organic," stamp means that only 70% of the ingredients are organic, which means that 30% are not!
Fair Trade
This seal means that the product is economically and socially fair, and environmentally friendly. By buying products with this stamp you are helping to support community development and preventing child labor. Fair Trade also requires farmers to use sustainable farming methods and reduce the use of pesticides and all GMOs.
Rainforest Alliance
You might have noticed this seal on some coffee, cocoa, tea, nuts, and fruits packages coming from South America, Africa, and Asia. It means that the farming methods used were aimed at preserving local water, reducing soil erosion, conserving wildlife habitat, reducing waste and improving human health.
Food Alliance
This logo is relatively new and trust-worthy. To receive this stamp all products have to be examined in 5 categories, including soil and water conservation; safe and fair working conditions for employees; limiting pesticide use and toxicity; animal welfare; and habitat conservation.
Demeter Biodynamic
This label represents a very holistic approach to farming. The food carrying this stamp is grown organically, without the use of synthetic pesticides, fertilizers, animal by-products, or MSG. It fosters biodiversity and the humane treatment of animals.
Certified Humane Raised and Handled
Do you care how the chicken or a cow on your plate spent his short life? If yes, then look for this label. It verifies that the animal was treated humanely, had space to move, breathe, and didn't get endless shots of growth hormones and antibiotics-rich meals.
Non-GMO Project Verified
Europe is still far ahead on requiring GMO labeling but this nonprofit aims to catch up. It actually requires all the products to be genetically tested to verify that it contains no more than 0.9 percent biotech material. However, even this stamp can't guarantee a full absence of GMO residue that can appear due to pollen cross contamination.
The following labels have slightly lower standards and more loopholes that producers can use to make their products sell better. Compounding the confusion is that numerous foods are regulated by different or multiple government agencies.
Raised Without Antibiotics
Using this label partially relies on the consciousness of the producer as their is no verification system in place. USDA recognizes "no antibiotics administered" and "raised without antibiotics" stamps but doesn't verify these claims. "Antibiotic free" claim is considered "unapprovable" by the USDA. This label has been taken advantage of before by large food producers. E.g.: Tyson Foods was labeling some of its chickens as "raised without antibiotics" despite the fact that it was injecting the eggs with an antibiotic and was using it in its chicken feed on a daily basis. After several lawsuits, Tyson removed all antibiotic claims.
Natural
This is one of the labels that consumers should be careful about as it almost has no meaning attached to it. "Natural" and "Organic" are not in the same ranks and should not be piled together! Natural chicken means that there is no other non-meat substances mixed into it but the chicken might've still spent an entire life in a tiny cage, was fed growth hormones and genetically modified food and was plain unhappy!
Free Range
USDA requires only 5 minutes of the outside time for an animal to approve "free range" or "free roaming" label. There is no auditing and the claims are fully based on self-reports. There are no restrictions on space constraints or what the animals are being fed.
United Egg Producers Certified
This label is known to be rather misleading. It is a replacement for "Animal Care Certified" which was banned by Federal Trade Commission. UEP claims to care about animal welfare but had paid $100,000 to settle the claims of 16 state attorneys general offices and the District of Columbia attorney general for false advertising and animal cruelty.  
American Humane Certified
As Audubon article states: American Humane Association permits both caged and cage-free options for egg-laying hens. Forced molting through starvation is prohibited, but beak cutting is allowed. Doesn't look particularly appealing to me unless you are look to eat some depressed eggs.
Grass Fed
This label doesn't mean that the cow was fed only grass throughout lifetime. As long as grass was part of a diet at some point a producer can use the label. Even some conventionally grown feedlot cattle producers use this stamp. Look for a USDA Process Verified "100% grass fed" stamp to make sure that you are getting the cleanest and the safest product.
According to Audubon's former associate editor Gretel H. Schueller the following stamps do not require any verification on the part of producers. There are no definitions or industry standards that producers have to meet to use these stamps on their product. Marketing teams can use any of these labels to attract the consumer with no repercussions. As a result they are not to be trusted.
Cruelty free
Cage free
Environmentally friendly
Nature's friend
No chemicals
Vegetarian fed
What labels are you looking for when buying groceries to make sure that your family eats a clean healthy diet?