How To Survive The Holidays As A Highly Sensitive Person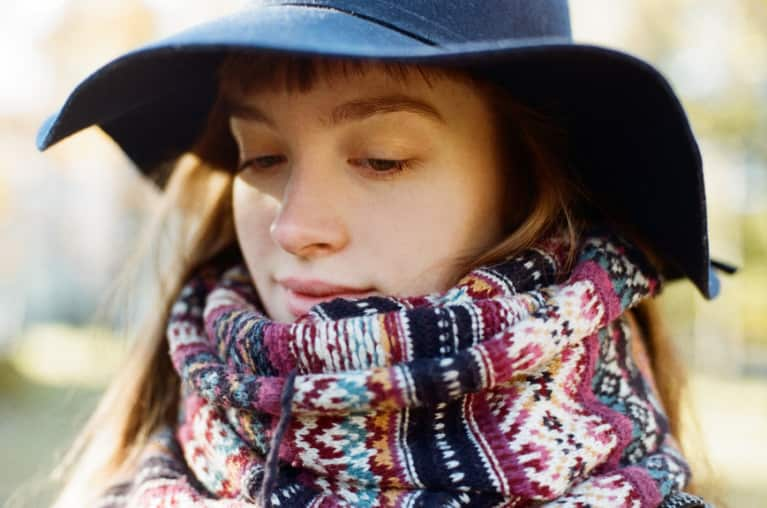 Highly sensitive, intuitive people often fall victim to social stressors and have a hard time sticking to their convictions. This comes up a lot around the holidays, when thoughts like this come to surface:
"Did I buy enough presents?"
"Did I include everyone in the festivities?"
"Did everyone have a good time at the party?"
"I don't think I did enough!"
"Yes, I'll eat a tenth cookie. It's Christmas!"
"More wine, please."
Then, after the New Year, you realize that you're stuck with those extra pounds from indulging too much emotionally and calorically. So how can you end the cycle?
How often do we let others guide us into things we don't really want to do?
In order to stay true to yourself and your values during the holidays as a sensitive person, you must first remember why you're celebrating in the first place. Is it to escape to wine-land or to spend time with our loved ones? Is it to eat fattening food or feel the joy in giving? The holidays obviously don't have to become as unhealthy as we make them out to be—so why do we let ourselves go?
Is it really because it's fun to eat sugar and drink alcohol? Or is it because it is expected of us and we do it out of fear of not fitting in? For most of us, it's a bit of both.
Our behavior during the holiday season mimics the decisions we make year-round. How often do we let others guide us into things we don't really want to do? How much of our day is spent unconsciously following the whims of others? I know that when I used to deny myself cookies, I was the outcast of the party. I also know what it's like to be pressured into having a drink. Most people just go with the flow in social situations, but if we become conscious of what we actually want to do, we can take back our own control when this type of scene erupts.
Sensitive, empathic people have these subtle hunches about what we feel like doing or not doing, and we often don't know the rationale behind them. That means, when someone asks us WHY we don't want a beer, we just say, "I don't know. I guess I'll have one."
But there is nothing wrong with not knowing why. We are perfectly fine just living from intuition if that's what we want to do. It would be exhausting to hunt down facts to support your feelings, so if someone doesn't understand your motivations, just change the subject and move on. Make your own intentions for the holidays, and don't let others influence them. It's completely all right to uphold your standards without justification.
And don't forget to relax about the expectations you feel from family and society. Your way of doing things is just as valid as anyone else's. And in the end, the more joy you experience, the happier you will make those around you.
Keep reading: