The Beauty Brands That Belong In Every Sustainable Apothecary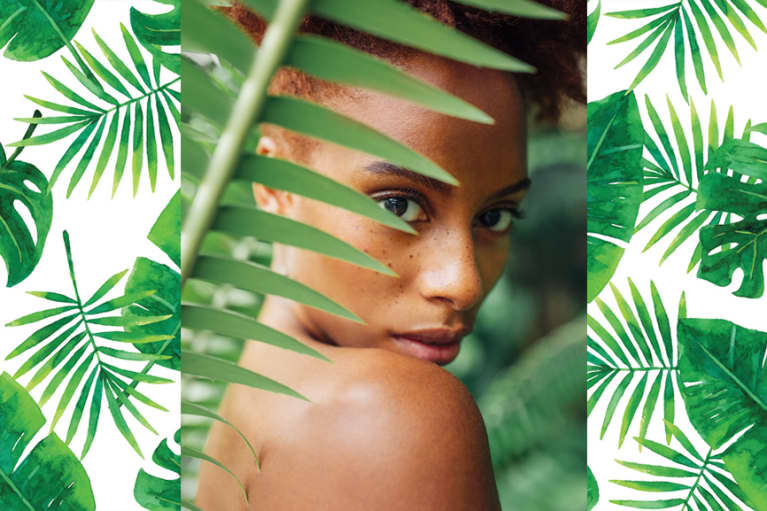 Our editors have independently chosen the products listed on this page. If you purchase something mentioned in this article, we may
earn a small commission
.
There's no doubt that today's consumers are more savvy than ever, hungry for products that are socially and environmentally responsible. So it's no wonder that the burgeoning eco-beauty industry is packed with passionate makers crafting products with intention.
These are some of our favorite brands making beauty and self-care a more conscious experience. Some are huge names that have been in the industry for eons while others are new to the scene, but they all laud some pretty impressive accolades. There's something on the list for every type of environmentalist (or environmentalist in training), so go forth and create the sustainable apothecary of your dreams.
For The Farm-To-Face Devotee: Tata Harper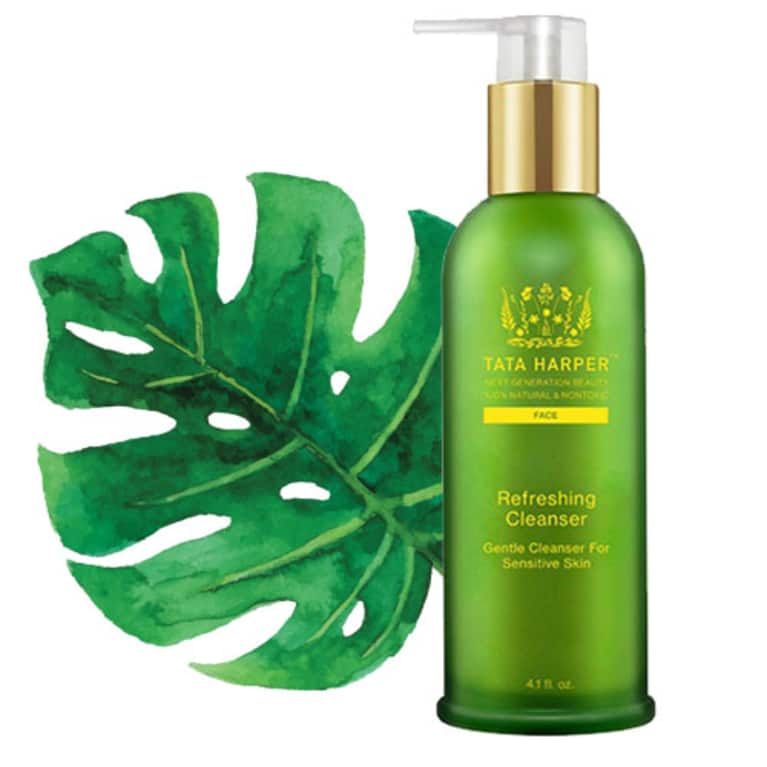 If only all beauty brands had sourcing practices like Tata Harper—the chic CEO behind the eponymous line of 100 percent natural and nontoxic skin care products. The herbs in Tata's nourishing Estate-Grown Beauty Complex blends come straight from the Vermont farm she calls home, and the rest are sustainably sourced, never tested on animals, and contain no synthetic or GMO materials. We love the Refreshing Cleanser ($78) and its French clay, willow bark, grapefruit formula with a subtle hint of bergamot—the perfect antidote to a sooty city.
"Sustainability is a part of everything we do. We are totally vertically integrated, doing everything from formulation to manufacturing on our cow-powered Vermont farm to minimize our footprint," Harper tells mbg. "We've even voluntarily taken steps to become certified with EcoCert, an independent organization that audits our ingredients, packaging, and manufacturing processes to ensure we're meeting the highest standards of sustainability."
For The Bee Lover: Farmacy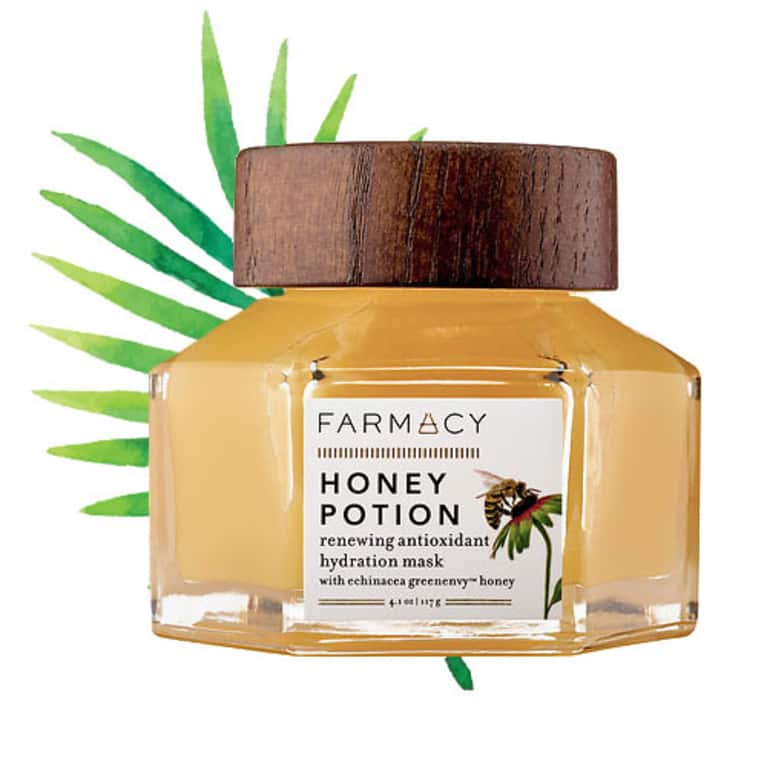 If you're concerned about the future of bee populations (and let's face it, we all should be), Farmacy should be on your radar. The plant-based beauty brand turns honey harvested from farms in upstate NY into its moisturizing "honey potion" line of masks and creams. Bonus: A portion of skin-soothing Honey Potion's ($56) propolis and amino-rich royal jelly mask sales go to City Growers, a nonprofit that teaches kids how to appreciate and protect our pollinator pals.
For The One Who Hates Excess Packaging: Olay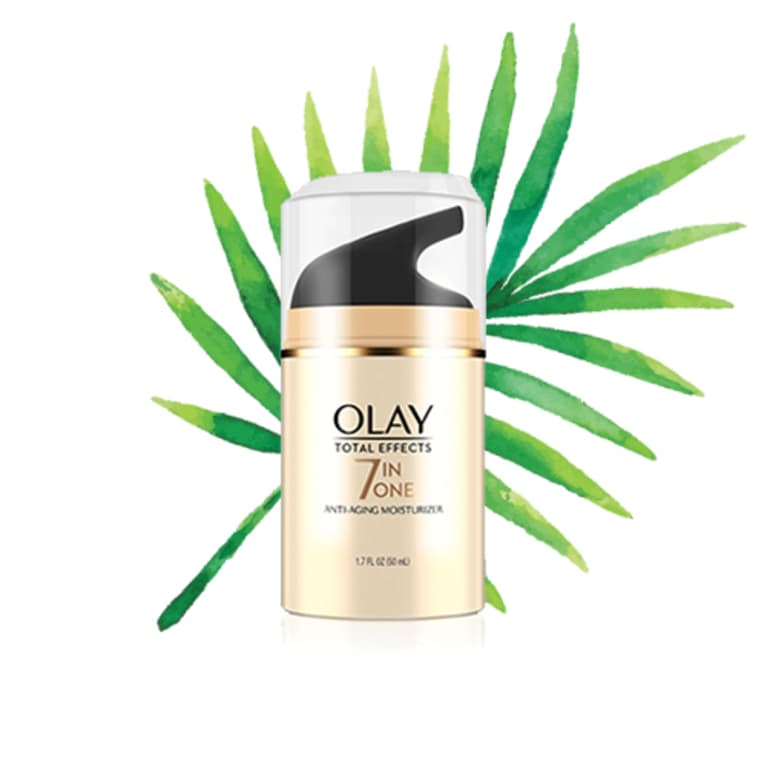 How's this for proof that small changes can make a huge difference: By redesigning the pump on Olay's moisturizers, parent company P&G managed to save 800,000 pounds of plastic per year—the weight of a Boeing 747. To build upon this momentum, P&G aims to reduce packaging by 20 percent per consumer use across all its products by 2020. Total Effects 7-in-1 Anti-Aging Daily Face Moisturizer ($9.49) improves skin texture with Niacinamide, vitamins E and B5 (antioxidants), spurring serious change from the inside out.
For The Recycling Fanatic: Aenon's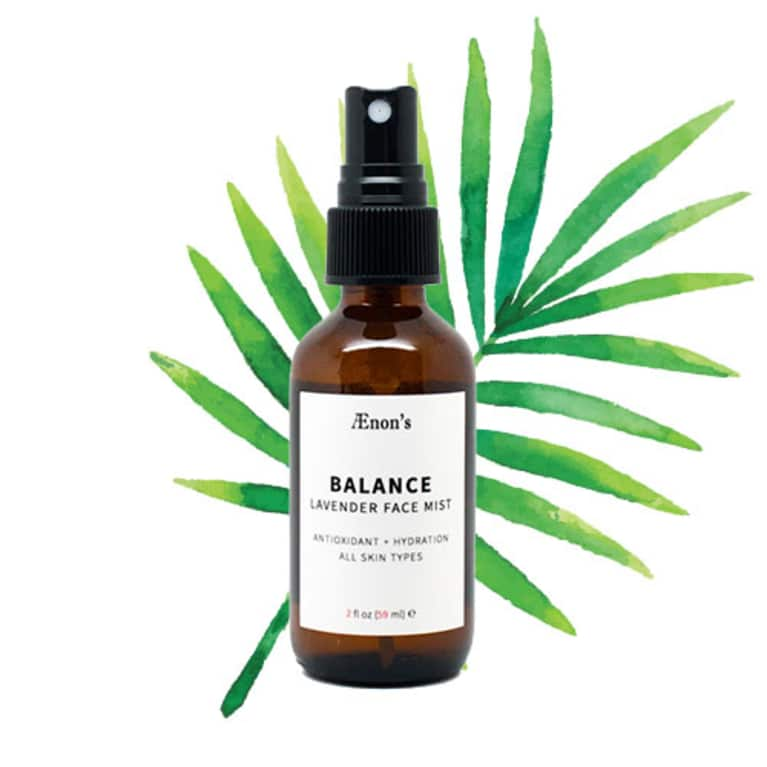 Aenon's, an LA-based skin care company founded in 2014, prides itself on packaging that's easy to recycle and repurpose. By housing products in glass bottles, recyclable cardboard, and biodegradable paperboard, the brand maintained 90 percent plastic-free packaging. The Lavender Face Mist ($28) restores the skin's natural pH balance with a potent (and lovely) addition of antioxidant-rich hibiscus extract.
They're also striving to keep operations as low-impact as possible. "We use recyclable pouches and avoid the excessive use of paper and plastic marketing materials. We also try to cut waste production by reusing clean packaging materials," founder Queenie Wang-Sitterson tells us.
For The Treehugger: Fig + Yarrow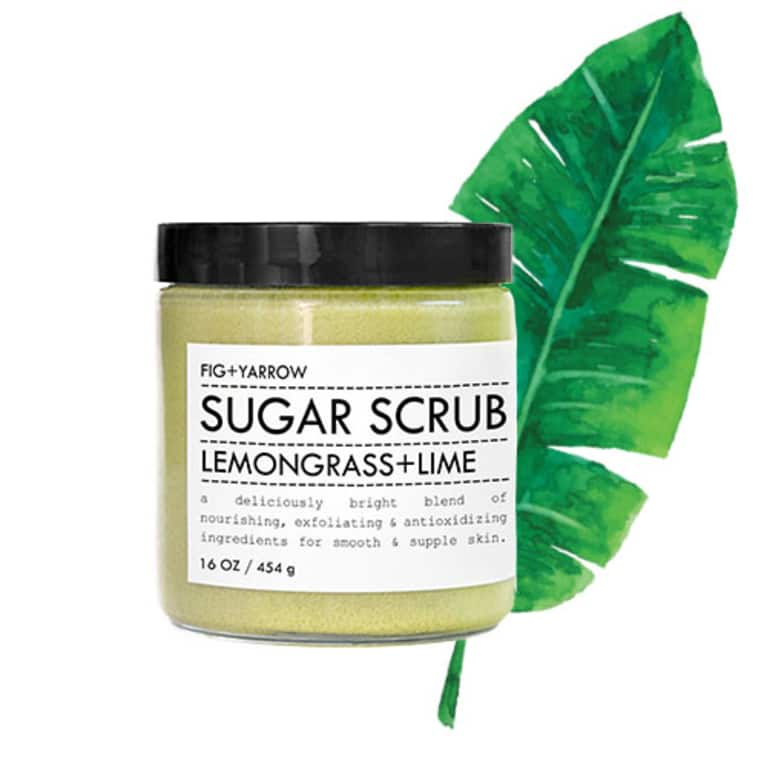 Brandy Monique, the magical face behind Fig + Yarrow, describes her skin care brand as "a bit of alchemy, a bit of plant spirit medicine and a bit of herbalism." To her, a back-to-basics approach to beauty means picking organic leaves and flowers local to her Colorado home and handcrafting them into products that are free of preservatives, parabens, and toxins. Take this Lemongrass + Lime Sugar Body Scrub ($37.42), made by cold-pressing the peel of a lime. Now there's a philosophy we can get behind.
For The Charitable Soul: True Moringa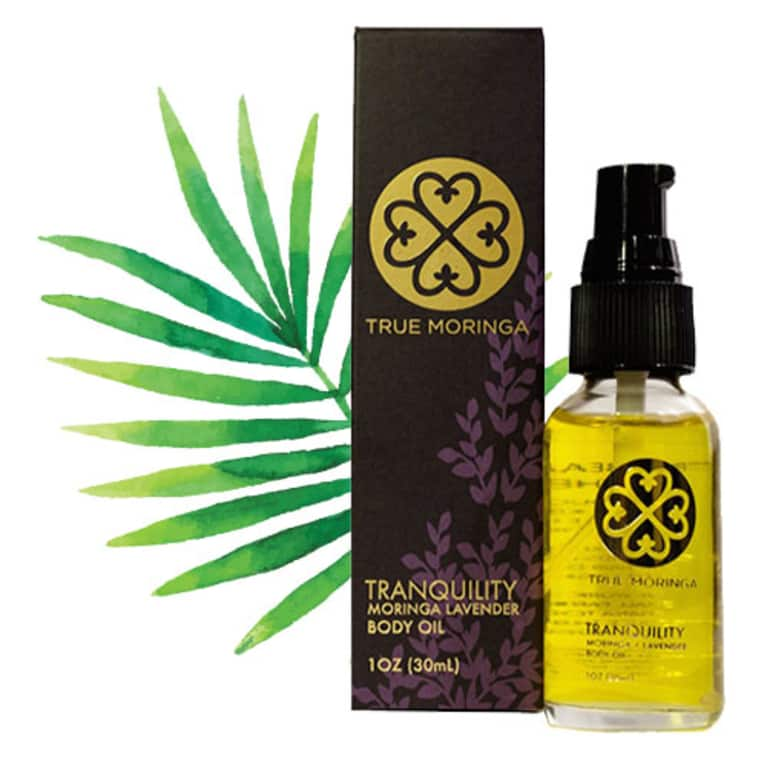 In an effort to alleviate poverty in Ghana, True Moringa works directly with farmers in the region to cultivate its line of sulfate- and paraben-free oils. Moringa oleifera plants, or "miracle trees" as they're called in the arid climates that support them, are unique in their ability to thrive in dry conditions. And moringa leaves are pretty miraculous themselves; packed with vitamin A, vitamin C, and antioxidants, they make the perfect addition to anti-aging products. Since its founding, True Moringa has identified 1,600 Ghanaian farmers interested in growing the unique crop, trained them on how to do it, and guaranteed them a profit. Their work can be felt inside the brand's All Purpose Oil ($29) that works as a cuticle oil, makeup base, and gentle makeup remover too.
For The Solar Power Convert: Neutrogena Naturals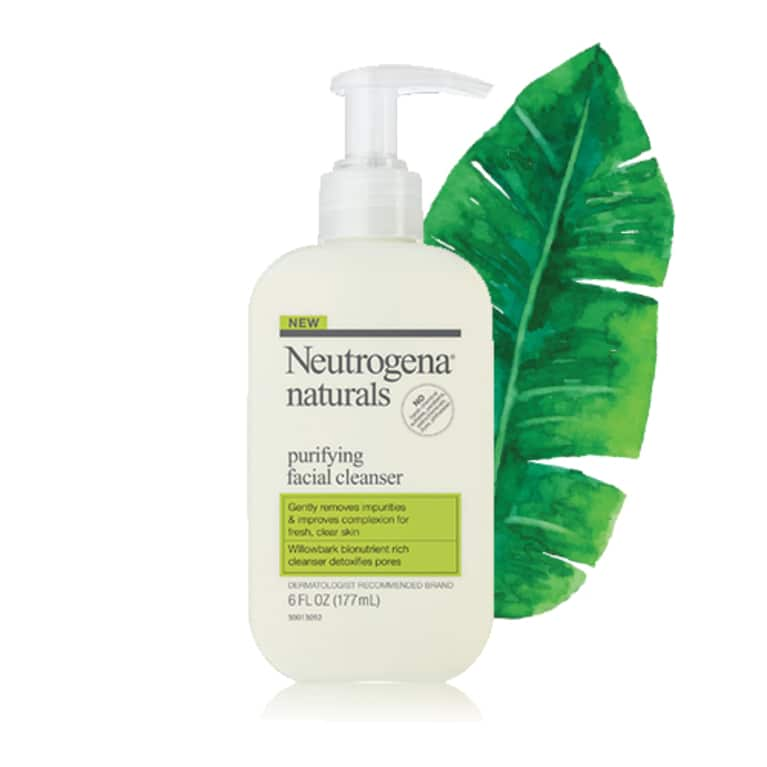 Neutrogena may not be the first name that comes to mind when you think of green beauty, but the company is making some major strides with its naturals line. Its Naturals Purifying Facial Cleanser ($7.49) contains natural salicylic acid found in Willowbark bionutrients to remove dirt, oil and makeup, while rinsing clean without pore-clogging residue. Formulated without harsh chemical sulfates, parabens, petrolatum, dyes, or phthalates, the products are 94 percent plant-derived. Plus, 24,000 square feet of roof space on Neutrogena's CA headquarters is covered in solar panels, making it one of the largest corporate solar systems in the region.
For The Herbalist At Heart: True Botanicals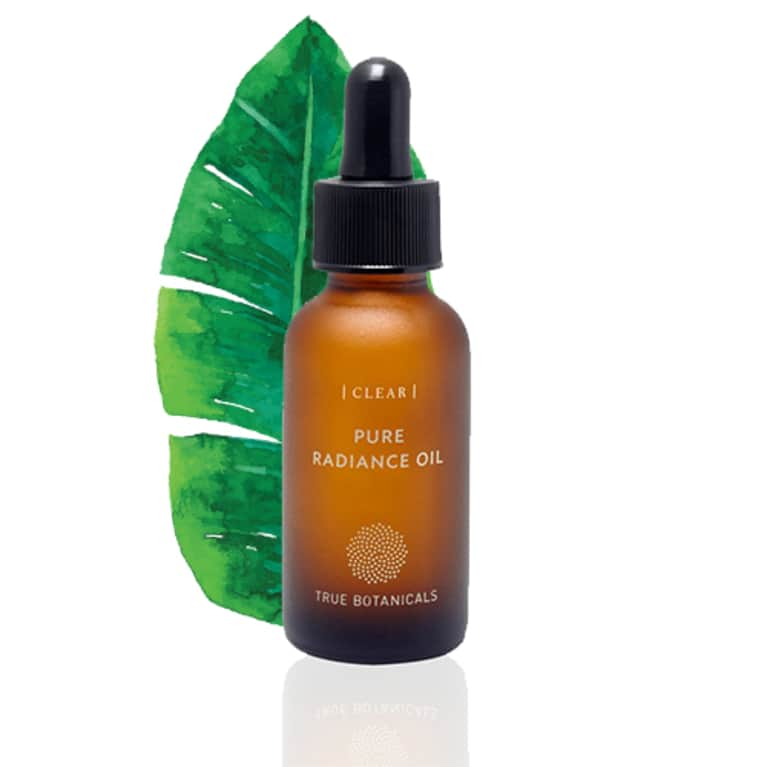 True Botanicals combines ancient healing wisdom and modern science in its line of powerful oils and cleansers. The brains behind the brand traverse the world looking for potent herbs and oils that are easy on the environment and the body. "Sometimes these formulations lead us to local ingredients like sustainably farmed kelp from the Mendocino coast and for others we have to go all of the way to China to find organic green tea oil," explains founder Hillary Peterson.
Plus, True Botanicals is the first skin care company that's entirely MADE SAFE certified, meaning all of its ingredients are not toxic and do not bioaccumulate in humans or the environment.
We're obsessed with this Pure Radiance Oil ($110), an ultra-hydrating combination of grape seed and pomegranate oils.
For The Aspiring Zero-Waster: Origins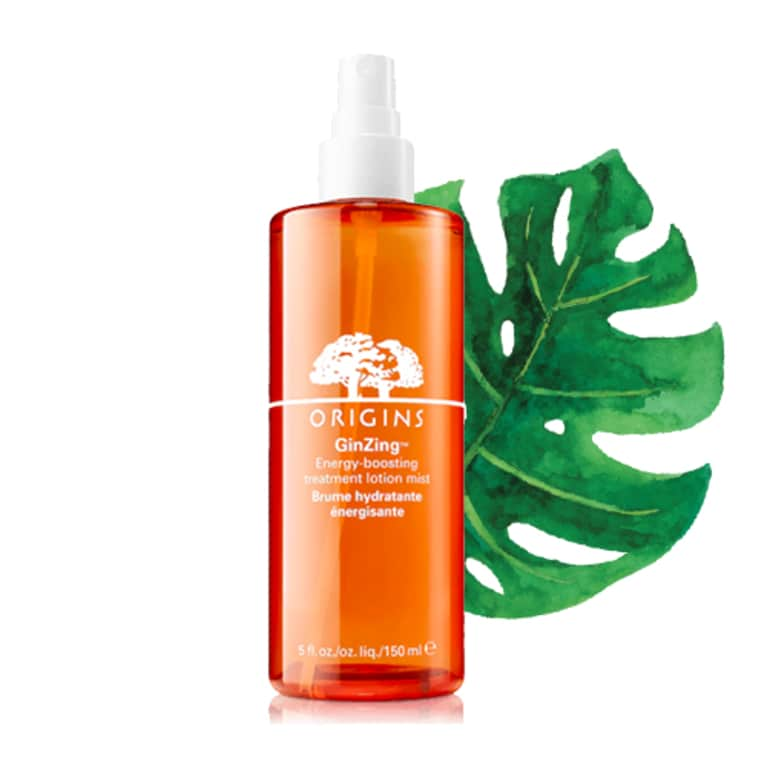 With over 1,000 stores and 40,000 employees, keeping things green is certainly more complicated for Estée Lauder, Origins' parent company, than for your average small-scale mom-and-pop shop. However, the beauty giant has made huge strides in cutting down waste in its corporate manufacturing. Today, 23 of its facilities are zero waste to landfill, meaning that any waste that cannot be recycled is incinerated and converted to energy. The ginseng root extract, magnolia bark, apple and cucumber in GinZing Energy-Boosting Treatment Lotion Mist ($22) continue the tradition of mindful manufacturing with small-batch co-op ingredients that pack a serious punch.
For The One Who Appreciates The Handmade: Blithe & Bonny
Based on the California Coast, Blithe & Bonny is a family-run business that was born when founders Dave and Glenda Baer started making soaps and lotions out of their kitchen. From there, the couple opened up a local shop, and now their products can be found at retailers the likes of Anthropology and NYC's golden girl, ABC Home. However, using Blithe & Bonny still feels like a personal, homegrown affair—we're especially crushing on the paraben-free Hand & Body Lotion ($14). The soaps, candles, and lotions are packed with good-for-you ingredients and hand-wrapped in the page of old books.
For The Jack Of All Trades: Dove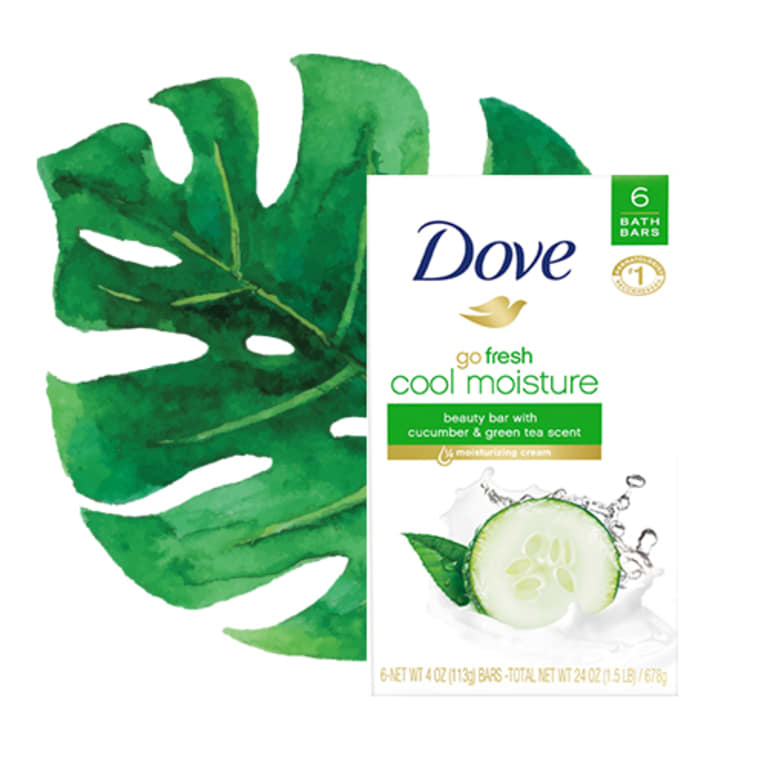 Dove's parent company Unilever is making waves in the industry with its big, bold sustainable living plan. The European company that's also behind other household names like Lipton and Axe is aiming to operate entirely on renewable resources and source all of its palm oil sustainably by 2030. It's also made impressive commitments to reduce the amount of water and waste associated with its products. Try the Cucumber & Green Tea Soap Bar ($4.99) that is as redolently delicious as it sounds.