Easy Ways To Make Your Home Feel Like Spring
mbg Sustainability Editor
By Emma Loewe
mbg Sustainability Editor
Emma Loewe is the Sustainability Editor at mindbodygreen and the author of "The Spirit Almanac: A Modern Guide To Ancient Self Care."
Our editors have independently chosen the products listed on this page. If you purchase something mentioned in this article, we may
earn a small commission
.
This time between the dead of winter and the first blossom of spring begs for us to create our own sunshine. Here are a few simple ways to welcome some springtime bliss into your home, even if the weather hasn't caught up yet.
1. Bust out the essential oils.
Scents of lavender, rose and citrus can send your senses on a little vacation, evoking memories of florals and fields galore. Try adding a few drops of essential oils (we rally love Aura Cacia's blends) to your laundry the next time you wash your sheets, or throw them in your diffuser right when you wake up in the morning for an instant energy boost.
2. Throw in a geode or two.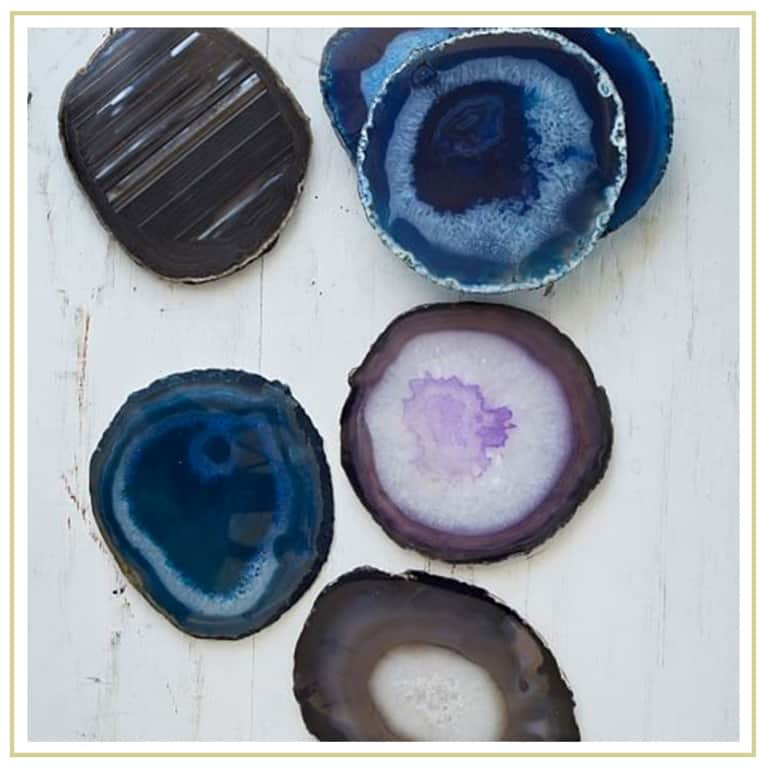 Geodes—rock cavities lined with gemstones—are having a serious moment in fashion and home design. These stunning, subtle nods to the earth come in every shade and shape you could imagine. Throw a few of these West Elm coasters on your coffee table and you're instantly inviting some of the outdoors in.
3. Drape yourself in flower essence.
Take a queue from feng shui expert Anjie Cho and leave a bottle of delicate flower essences out on your bedside table. Placing a drop or two on your pulse points before bedtime can inspire instant zen. "The scent is heavenly and the energetics of the flowers creates a calm and healing rest time for me," Cho says of the Inner Peace and Quiet Mind anointing oils by LotusWei.
4. Leave your clothes out.
Who says you have to leave all your clothes tucked away in a closet? We're noticing more and more swoon-worthy homes on Instagram dotted with hanging dresses. Turn your favorite breezy warm-weather maxi into a statement piece by displaying it on the wall for all to see.
5. Make this the year you grow your own herbs.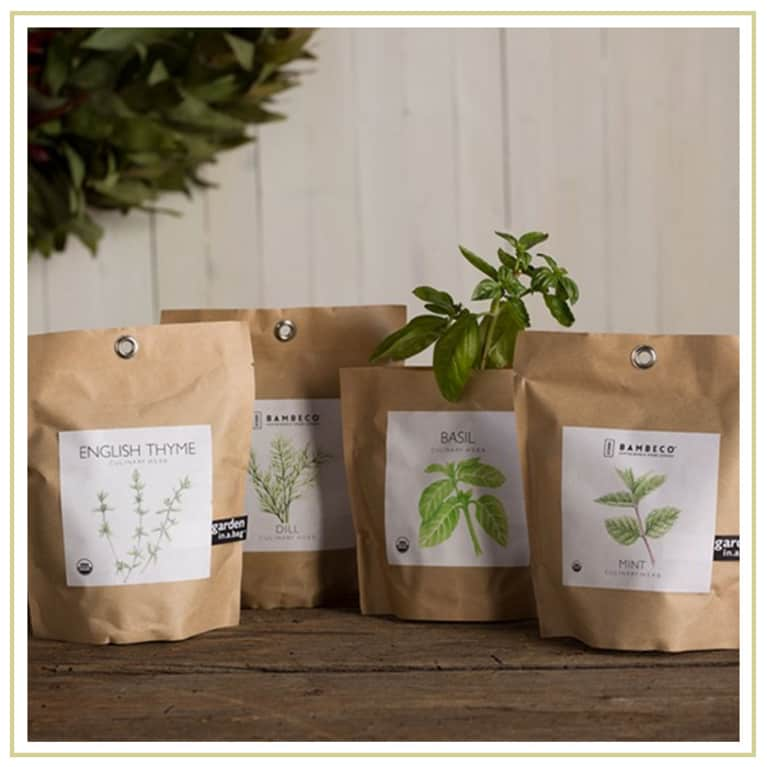 Add some life to that barren windowsill with a small herb garden. Basil, mint and thyme are all relatively easy to grow at home, and they can add some serious health benefits to those first fresh veggies of spring and summer. If you really don't have a green thumb, consider user-friendly options like Garden-in-a-Bag, a certified organic packet of seeds and soil that grows in as little as eight weeks.
Okay, this one is for those of you who reaaaally don't have a green thumb, or are lacking in the light department. Click-and-grow gardens are self-watering systems that only require the push of a button. Sound too good to be true? We've tested it, and the click-and-grow basil in mbg's office is almost ready for its tomato.
7. Warm up your lighting.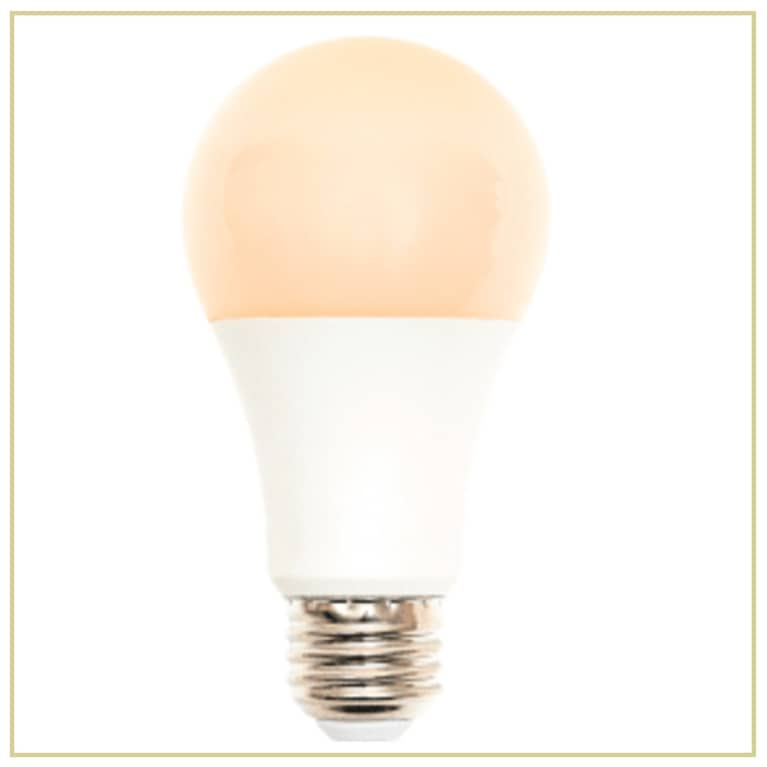 Welcome some of that warm springtime light into your space by swapping out your incandescents with softer lighting. We're loving these GoodNight LEDs from Lighting Science. Originally developed for NASA astronauts on the International Space Station, they support the body's natural melatonin production.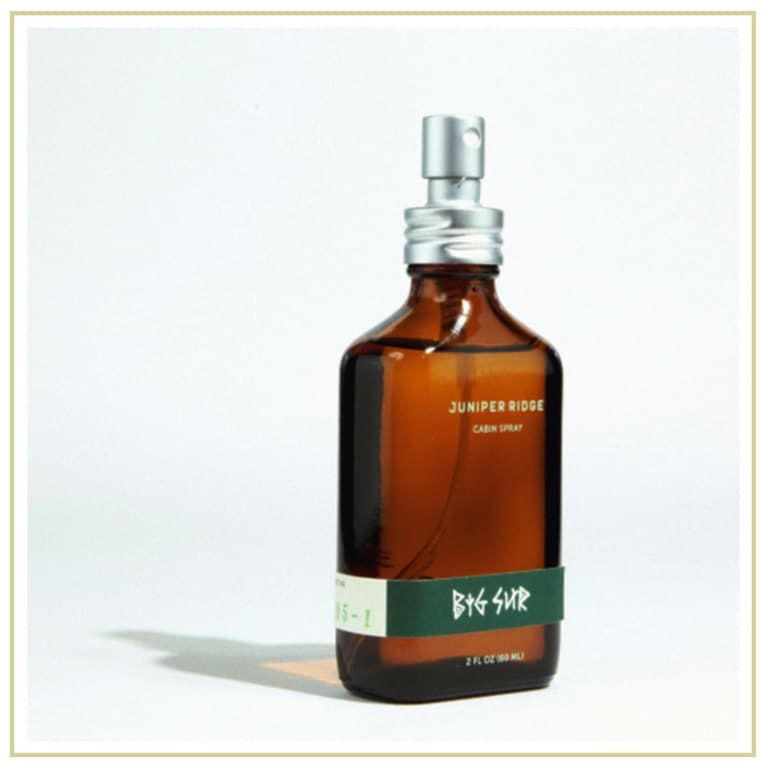 If it's still a bit too cold to open up those windows wide, you can pull in scents from the great outdoors with herbal home sprays. Juniper Ridge's all-natural scents infuse extractions of trees from the wild Pacific Northwest, and Sandoval's moody blends of oakmoss, cedarwood and cardamom are pure magic.
You can also get a little crafty and simmer your own herbal blends. Feng shui master Dana Claudat adds oranges and cloves to boiling water for a high-vibe home aromatherapy.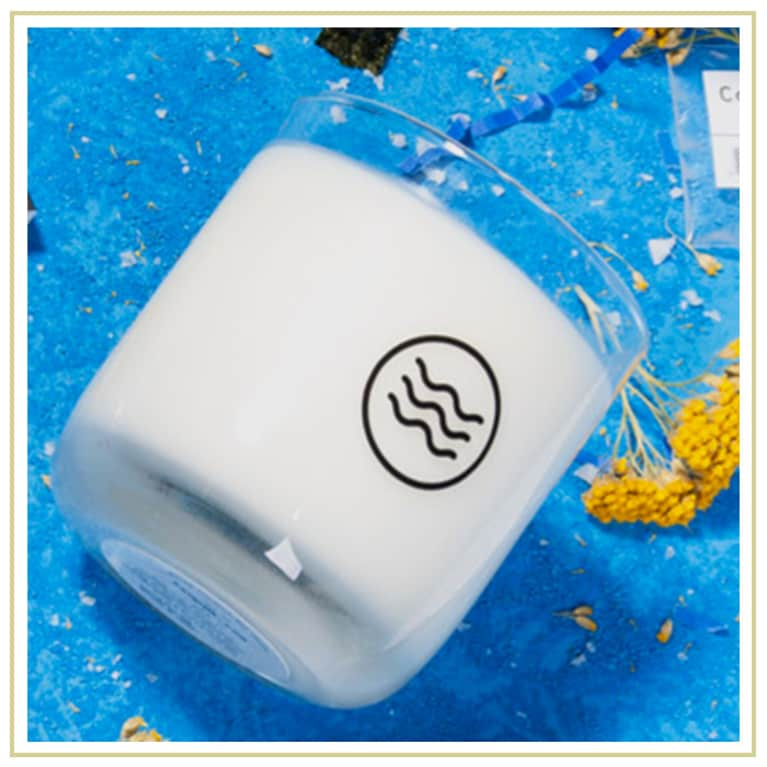 Candles don't need to be reserved for cold-weather nights; Subtle scents can definitely carry into the spring. Brookln-based Keap's waves blend is made from sustainable coconut wax, housed in a reusable whiskey glass, and downright addicting.
Candles offer another fun DIY opportunity. Chris Dalziel, author of The Beeswax Workshop, has a great recipe to recreate at home. Invite some crafty friends over and make it a smell-good celebration of the new season.
Mason Jar Candles
Makes one 8-ounce candle
Ingredients:
7 oz beeswax
6 inches of wick
1 wick tab
1 mason jar
1 1/2 tsp essential oil of your choice
Glass measuring cup
Chopsticks
Preparation
Create a double boiler using a glass measuring cup. Melt the beeswax in the glass cup over medium heat. While the beeswax is melting, prepare the wick tab with the wick facing up. Dip the bottom end of the wick into the melting beeswax. Pinch the end between your thumb and finger to create a firm end, like the end of a shoelace. Slide the end through the wick tab from the top. Secure the wick tab in the center of the bottom of the jar using a small amount of the melted beeswax.
Center the wick in the jar using two chopsticks across the top of the jar to hold the wick steady.
When the beeswax is melted, add the essential oil to the melted wax. Pour the beeswax into the jar, slowly. Center the wick after pouring, if necessary. Reserve 2 ounces of wax to add after the wax in the jar has firmed up.
After 10 minutes, when the beeswax has formed a crust on the top of the candle, use a chopstick to pierce the wax around the wick. Top up the candle with more beeswax to fill in any air holes around the wick. Repeat this again in 10 or 15 minutes.
The candle should cool for a full 24 to 48 hours to allow the crystal structure of the wax to reform. The candle will burn for about 36 hours.