The Fitness World Can't Get Enough Of This Popular Hairstyle
mbg Contributor
By Leigh Weingus
mbg Contributor
Leigh Weingus is a New York City based freelance journalist writing about health, wellness, feminism, entertainment, personal finance, and more. She received her bachelor's in English and Communication from the University of California, Davis.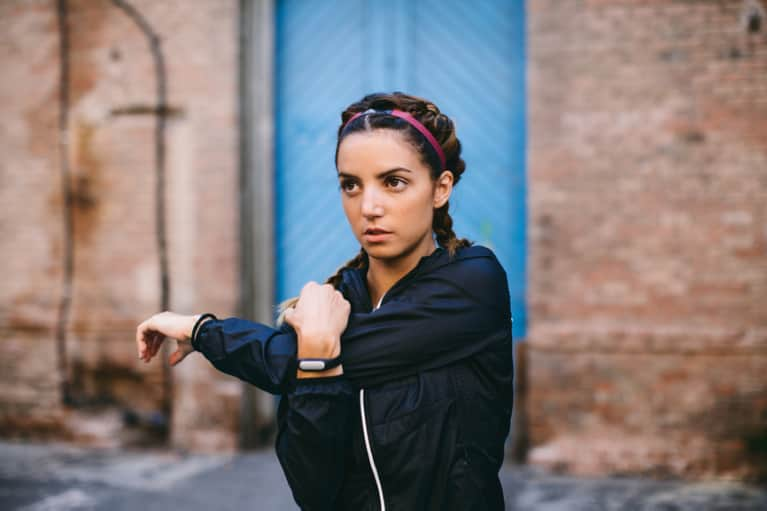 Maybe you're one of those people who pulls on a pair of leggings from college and throws her hair up in a ponytail before hitting the spin bike or yoga studio. If so, that's awesome—and you have a lot in common with French women.
But as the rest of us continue to welcome the athleisure scene with open arms, we're particularly intrigued by a new hairstyle that's been popping up in fitness studios, on our Instagram feeds, and on the heads of our favorite celebrities: braids.
No, we're not talking about the cute pigtails of your youth. We're talking tight, badass boxer and cornrow braids.
Why women are embracing the boxer braid.
Whether you're boxing or practicing yoga, boxer braids do an excellent job of keeping your hair from hindering your workout. They're also easy to style when your hair is dirty.
"I love how boxer braids look: I can style them pretty quickly, they keep the hair out my face, and most importantly, they're the best when my hair is dirty," says SoulCycle instructor Jera. "I try not to wash my hair every day, but since it's fine, it gets greasy and limp fairly quickly. Boxer braids are always an easy solution!"
Chinae Alexander, a brand specialist and fitness junkie, adds that she loves the way braids make her feel. "My favorite hairstyle to work out in is small cornrow braids. It makes me feel equal parts badass and pulled together even when I'm sweating."
Mastering the boxer braid
This hairstyle may be an easy one for the seasoned braider, but for others it requires some guidance. Also called the "inverted French braid" or "double Dutch braid," you can easily master this style with a bit of practice. Don't know where to start? Check out this YouTube tutorial, and you'll be strolling to yoga in boxer braids on no time.