How (And Why) To Be Thankful For A Broken Heart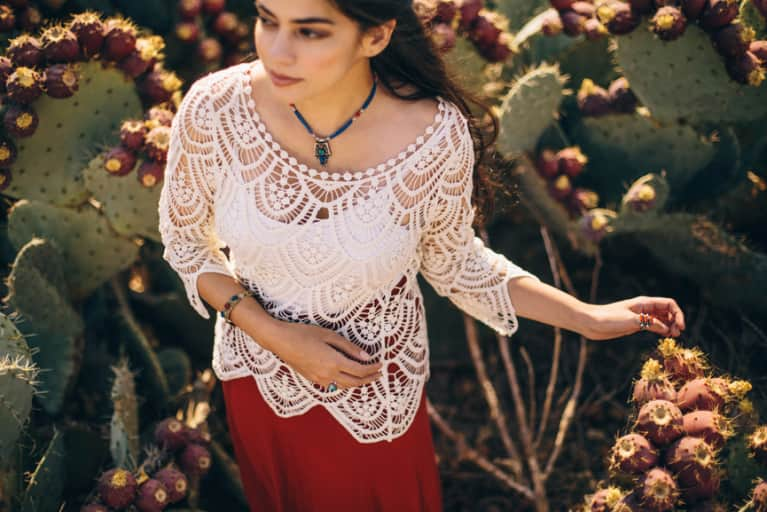 Not too long ago I had my heart crushed. It was the best thing that has ever happened to me. I don't ever wish for it to happen again, but it was a tremendous opportunity for me to learn about myself. This week, we are even more focused than usual on gratitude. And that makes this week—one filled with friends, family, and reflection—the perfect time to consider all the lessons we can be thankful we've learned from those who've loved and left us.
See, we tend to date partners who reflect something about ourselves to us. Sometimes that thing is hidden, and other times it's obvious. But if we choose not to face the issue(s) being reflected our way, the same issues will come up in future relationships. Only when we learn to dig deep enough to reach the root can we actually dissolve it.
Breakups are a beautiful opportunity for us to learn more about who we really are. Knowing that is a crucial prerequisite to knowing what you need and want from a partner. Allow yourself to grieve your loss, and be gentle with yourself in the process. But don't miss out on this opportunity for growth.
When your heart is so shattered that you find yourself questioning everything, there is no safety blanket to hide under. It's terrifying, and it can be ugly, but starting from scratch gives you more room for growth than almost anything.
Here are a few things that helped me stay rooted in gratitude for the loss of my relationship and for the opportunity it allows me to grow:
1. I stopped pointing the finger.
The easiest way to learn nothing about yourself is to play the victim. When we stop pointing the finger of blame at others, we can begin to take responsibility for ourselves.
2. I asked the big questions.
Once you begin to look inward, it's time to start asking the hard questions:
What are my feelings really pointing to?
What is the core wound this breakup is bringing up?
What is my ex telling me about myself that might be true?
What did I need that I didn't get in this relationship?
3. I reflected on patterns in past relationships.
We often date partners who may seem different from one another but end up showing us the same thing about ourselves. As long as we remain unconscious of these patterns, we're unable to heal. Until we heal, we won't find the right partner. Examining our former relationships gives us information vital to becoming the kind of people we want to be and building the relationships we want.
4. I decided what I really wanted.
We often limit our imagined versions of what we want to those things we actually think we can have. We think we're asking for too much. We settle. That's the way to guarantee you never get the life of your dreams. Instead, imagine exactly what you want and need from a partner. Dream big. You deserve that.
As you do this exploration, you'll begin to discover things about yourself you'd like to change. You'll also become more aware of who you are. Once we accept ourselves and honor our needs in relationships, we can begin to seek out people who will meet them. During my last breakup, my brother said to me, "The things this guy can't handle about you are going to be no big deal to someone else." I knew that would be true as long as I didn't choose the same kind of partner over and over. That was my challenge.
Isn't this beautiful process something for which we should feel truly grateful? We get to know ourselves more. We get to learn to love who we are and accept ourselves fully. We get to discover what we truly want in our partners, and then we get to find a partner who suits the real us. A breakup is actually an opportunity to discover the partner you want and need. Do the work now. Your future self will thank you.