7 Things You Need To Know Today (November 17)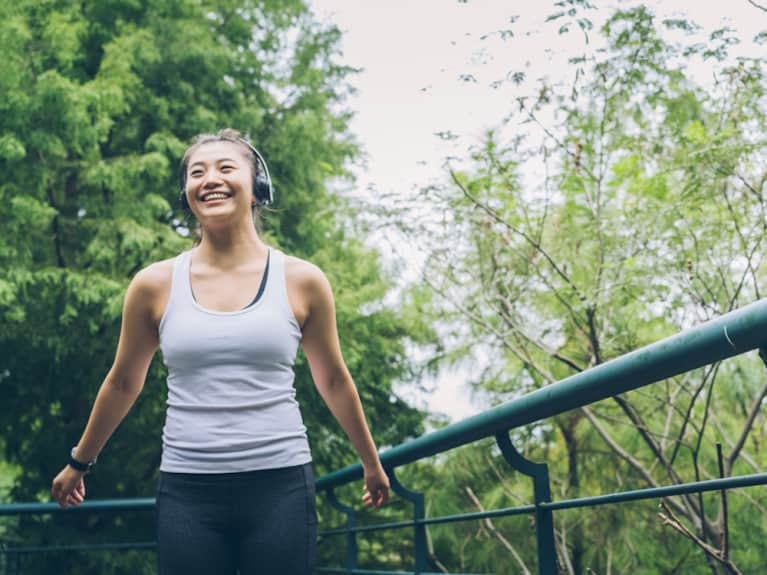 November 17, 2016 — 10:25 AM
1. Yes, exercise is a great way to combat and prevent depression.
According to an analysis of 25 past studies on the relationship between depression and exercise, "moderately strenuous" exercise (think brisk walking and jogging) is an effective way to fight depression. Who's going to the gym tonight? (NYT)
2. Ebola—not as deadly as we think?
The Ebola virus may not make some people sick, according to brand-new research out of Stanford. Perhaps it shouldn't be that surprising—most viruses can cause silent infections. But Ebola's notorious symptoms and deadly reputation precedes it. Currently, in one village in Sierra Leone, up to a quarter of those infected may never have known it. "Our data indicate that 25 percent of Ebola virus infections may have been minimally symptomatic," an international team of researchers writes in the Public Library of Science journal PLoS Neglected Tropical Diseases. We're keeping our eyes on this. (NBC)
3. A brain implant has enabled one paralyzed woman to communicate solely by using her imagination.
This is the first time scientists have successfully used this type of implant without having to constantly recalibrate it in a lab or hospital setting. The patient imagines using her right arm, and the implanted chip sends a signal to her screen. She's progressed from playing computer games like pong and whack-a-mole to being able to spell words and create full-sentence thoughts. The power of the mind continues to amaze us. (Science of Us)
4. Getting mansplained to? There's a hotline for that.
Scandinavia knows how to treat its citizens right. In addition to lots of paid vacation and parental leave, now Sweden's largest union has established a hotline that women can call to report instances of mansplaining in the workplace and receive advice for what to do next. (The Cut)
5. Young people are getting more anxious and depressed.
A new study out of Johns Hopkins University examining data from 2005 to 2014 outlines a rise in depression and anxiety in young people, most prominently among young women. While the trend is clear, it isn't yet known what's causing this uptick. (American Academy of Pediatrics)
6. Happiness is more than just an emotion.
According to neuroscientists, a happy mood can shape the way you see the entire world. When you're feeling good, it's easier to look at the big picture, be creative, and avoid things that bring negativity into your life. And this is not a coincidence: The part of our brain that controls mood is directly connected to the portion that controls our thoughts and perceptions. (Psychology Today)
7. This is what Gwen Ifill's death means for cancer research.
Famed journalist Gwen Ifill passed away this week of endometrial cancer at the age of 61. Though endometrial cancer is usually relatively easy to treat, her death reminds us that it can be more aggressive, often when striking women of color. As of now, there's only one FDA-approved drug for the cancer, so more research on diagnosis and treatment is definitely needed. (The Huffington Post)