A Simple Mindful Act That Will Improve All Your Relationships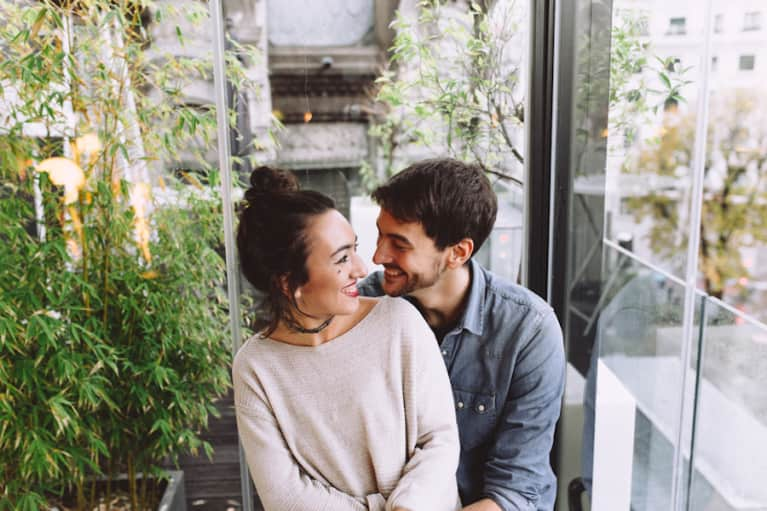 A dear friend I've known for 30 years persists in the rare pursuit of writing letters by hand. In response to some discussion we've had over coffee, he will write down a few sentences in reply, and I will find in the mail a few days later an envelope bearing his bold and unmistakable hand. Always black fountain pen ink on ivory paper.
With letters, it's personal.
As I open the letter and read, I feel our bond renewed through the shape of his words. He reaffirms our continued affection in performing this simple act. He has taken the time, the care, and the trouble to take the long way, not the most expedient way. The letters not only convey his thoughts on paper, they convey him to me via the paper. I always (almost always) respond with a written note, sometimes on an antique postcard, or on some special greeting card I've been saving. So far we've been doing this for two decades. And the act of writing the letter tells me that our relationship is alive and well.
With letters, it's personal. Beautiful handwriting, usually in ink, usually flowing cursive, was long a highly treasured ability. Before the printing press, it was the only way to share ideas and affections. Old handwritten letters have long been the stuff of family scrapbooks and souvenir chests. Who has not saved a handwritten love letter? Just the formation of the words, the distinctive style can bring back the writer and all he or she means to us.
By writing letters to a friend or someone we love, we perform a sacred act.
We write invariably from some place deep within our bodies, and that's one of the reasons no typed page will ever pack the emotional punch of a handwritten letter. I'll bet you've kept a postcard someone sent you from a faraway destination. And I bet what you love about it is that it came to you from some faraway place and you can vividly remember the person who sent it by looking at their handwriting. Not simply the signature but the actual flow of the words, from their pen, their hand, into yours.
Through the letter we can send ourselves to another. It conveys emotions we cannot express (perhaps because we are far away) or are too shy to say out loud (secret words of secret feelings). By writing letters to a friend or someone we love, we perform a sacred act. We are communicating directly, yet at a distance.
Letters also reach far in time—the sight of an old letter with a half-forgotten address and old handwriting takes us back to a long-ago place where all of that still lives. Writing is an act that expands our physical reach, surpasses it, and magically allows us to reach all the way across huge distances to the receiver of the letter. These words carry our feelings, our desires, our thoughts—in essence, ourselves—to another person in another place. And magically, when the other person reads part two: how the world touches us those words, they feel those desires and thoughts. Almost as if we were right there with them.
The act conveys not only my greeting, but my physical presence as well. An embrace across both time and space.
Several years after my father's death, my mother and I unpacked a box of old books and maps. Sifting through the papers, we both stopped at the sight of my father's handwriting on the outside of a manila envelope. Suddenly he was right there, as if he had walked into the room and was standing next to us while we opened the box. His handwriting brought him back to us and brought us back to a time in which he still lived. Through the words he wrote, his personality still had the power to move us. Neither my mom nor I experienced that moment with sadness—because he wasn't gone. The handwriting was proof of my father's persistence, of his presence.
I keep the act of handwriting alive in my life by perpetuating a practice that my father enjoyed every year—the ritual of the handwritten Christmas message. It made my father so happy to write to his old friends—those from his hometown, even from high school, as well as those he'd worked with over the years. This annual activity often took him three or four days of effort. I like to envision the sparkle in my friends' eyes when they see my unmistakable hand on the card they receive during the holidays. The act conveys not only my greeting but my physical presence as well. An embrace across both time and space.
Keep reading: