7 Things You Need To Know Today (November 16)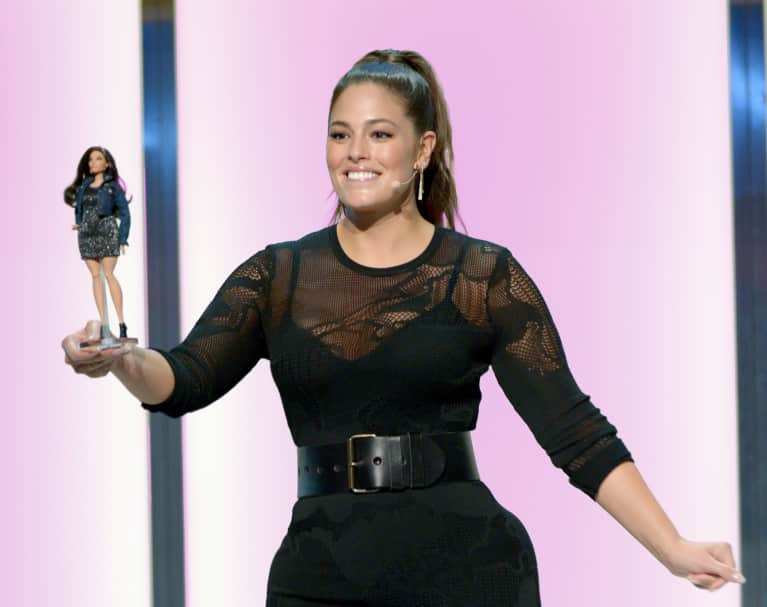 November 16, 2016 — 10:00 AM
1. Ashley Graham insisted that her Barbie's thighs touch.
When it came to designing the doll, Graham wanted to make sure it was as raw and unedited as she is. "She had to have her thighs touch," she told The Hollywood Reporter. "And I asked for cellulite, but obviously plastic and cellulite don't go hand in hand." Encouraging young girls to not only accept, but celebrate their bodies is a theme we hope keeps on coming up in 2017. (Pret a Porter)
2. Friendship chemistry is a real thing.
It's part of a bigger concept called "interpersonal chemistry" which explains that instant, natural connection you feel with certain people. Apparently, when we first meet someone new, a lot goes on in our brains, and it only takes a few seconds for us to decide if we see a positive future with that person. (NY Mag)
3. The healthy diet apps you downloaded on your smartphone probably aren't that smart.
According to research, apps that claim to improve nutrition and eating habits probably don't—75 percent fail to address the recommended daily intake of vegetables, fruits, grains, diary, and protein. (Eureka Alerts)
4. More sleep might be the key to losing weight.
Why is that? It appears that people tend to eat more, and do less physical exercise because lack of sleep plays a part in the release of Ghrelin, two hormones that help keep your hunger levels regular gets significantly disrupted. So if you're trying to lose a few extra pounds it might be more about your sleep, and less about your exercise regime. Certainly something to sleep on. (Psychology Today)
5. Trusting in science is good for your well-being.
A new study found that people who believe in the strong power of science and technology are more satisfied with their life, as compared to those who find faith in religion or other places. "Believing that science is or will prospectively grant [a] mastery of nature imbues individuals with the belief that they are in control of their lives," a study co-author wrote. (Science of Us)
6. Want to save the world? Start by saving the bees by planting flowers in the winter.
Maintaining the health of bee populations is crucial to agriculture, but they have sharply declined in recent years due in large part to pesticides and a huge reduction in wild, floral prairie lands where they thrive. The British government has encouraged its citizens to grow flowers and gardens in the winter this year, as well as flowers that blossom early in the spring in order to support this now endangered species. (Telegraph)
7. In life, you see what you want to see.
Far from presenting the world objectively, our brains interpret information in accordance with our pre-existing beliefs. And we hold on to those interpretations stubbornly. We're loath to revise our views, even when evidence to the contrary is presented. (Nautilus)