6 Actions You Can Take To Help The Planet Today
mbg Sustainability Editor
By Emma Loewe
mbg Sustainability Editor
Emma Loewe is the Sustainability Editor at mindbodygreen and the author of "The Spirit Almanac: A Modern Guide To Ancient Self Care."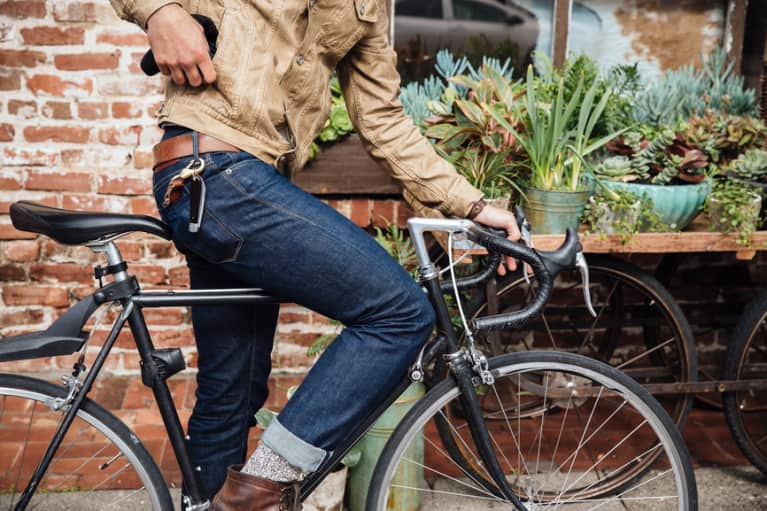 Our editors have independently chosen the products listed on this page. If you purchase something mentioned in this article, we may
earn a small commission
.
Climate change inherently feels like a big, scary, insurmountable problem—something that, try as we might, we can never fully wrap our heads around. And yes, while it's true that tackling it will require the power and passion of many, that shouldn't keep us from taking individual actions too.
Nobody knows that better than those who work at environmental nonprofits and depend on the support of everyday people to make a difference. Here's what a few notable organizations cited as the most effective steps we can take to protect the planet.
1. Get in touch with your elected officials.
"Find your elected officials and write them, using pen and paper. Or call them. Better yet, go see them face to face. Introduce yourself. Tell them that you care about clean air, climate change, and our children's health. That you are really proud of what America has achieved with the Clean Air Act. That you don't want to sacrifice the health of our families to corporate polluter greed. Then ask them what they are going to do about it." — Molly Rauch, Moms Clean Air Force
2. Organize a coastal cleanup and share the results.
"Every year, around 8 million metric tons of plastic waste enters our ocean. That's disastrous not only for some of our most beloved wildlife like sea turtles but also for the health of our blue planet. Help ensure trash doesn't reach the ocean by picking trash up from parks, beaches and coastal waterways, even just as you're walking around in your daily life. If you use our free Clean Swell® app to log and share your efforts, you will also contribute to the world's largest database on marine litter." — Nicholas Mallos, Ocean Conservancy
3. Make the necessary changes at home.
"According to the Union of Concerned Scientists' book Cooler Smarter: Practical Steps for Low-Carbon Living, the three biggest things Americans can do to help address global warming are, in order of importance: switch to a car with better fuel economy, manage energy use at home, and eat less red meat.
In practical terms, upgrading from a 20 mile-per-gallon car to a 40 mile-per-gallon car will reduce annual carbon emissions by almost 4 tons and save the car owner about $18,000 in gas over the lifetime of the car. An energy audit can save the average homeowner $275 or more in heating and cooling costs a year, which isn't surprising when you learn that the average American home leaks so much air that it's like leaving a window open year round. Finally, when it comes to diet, a pound of red meat has the same emissions as 18 pounds of pasta, and of course, eating less red meat has proven health benefits." — Lisa Nurnberger, Union of Concerned Scientists
4. Reduce the chemical emissions of your products.
"Toxic chemicals are all around us, many of them found in the everyday products we use. Some of these chemicals are linked to serious health issues, including cancer, endocrine disruption and reproductive problems. However, we at EWG understand that knowledge is power, which is why we have created a set of consumer resources that expose toxic chemicals in the products you use and the food you eat, to empower you to make better choices. Be sure to visit EWG's Skin Deep® for personal care products, the Guide to Healthy Cleaning for cleaners and Food Scores for your groceries." — Maura Walsh, The Environmental Working Group
5. Learn how to be a better ally.
"Environmental progress is deeply tied to social justice and vice versa. Consider getting some training on how to confront racism in your community and be a more active member of the progressive movement. Groups like Training for Change and SURJ (Showing up for Racial Justice) have some great options, including a guide to navigating difficult family conversations over the holidays." — Kat Clark, Greenpeace
"It's increasingly important for people to be directly, personally involved in their local and state elections, and local and state environmental issues. During 2018, the majority of the country's governors will be up for election or re-election—there will be vacant seats of incumbents running for re-election. The state governments will be crucial in overturning roadblocks in federal policy that are expected from the Trump administration. On climate change, the president-elect and his campaign were very explicit about overturning the Clean Power Plan and removing the United States from the Paris international climate agreement." — Trip Van Noppen, Earthjustice
Keep reading: