Moms Are Superheroes, Here's The Scientific Evidence To Prove It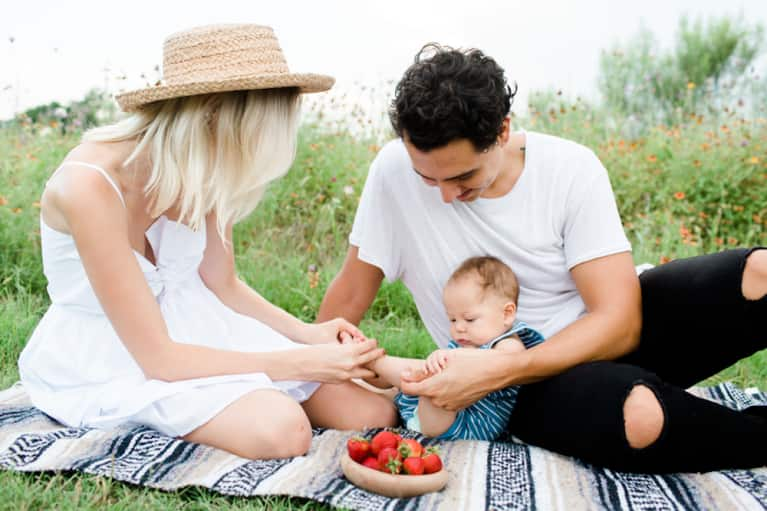 Ever feel like health news is too overwhelming, fast-paced, or hard to decipher? Us too. Here, we filter through the latest in integrative health, wellness trends, and nutrition advice, reporting on the most exciting and meaningful breakthroughs. We'll tell you exactly what you need to know—and how it might help you become a healthier and happier human.
Whether you're a new parent, a mom of three, or just playing with the idea of having kids—I think we can all agree that children will change your life—a lot. But does it change one partner's life more than the other's? New research says yes, having children will cause women to lose sleep WAY more than men.
Parenthood is bad for your shut-eye.
A study by the American Academy of Neurology and Georgia Southern University showed that moms are definitely not sleeping long enough, and they often report being tired during the day. The data was collected using a telephone survey of over 5,000 people. Participants were asked questions about their sleep and energy levels, and researchers looked at factors like age, race, education, marital status, number of children, income, BMI, exercise, employment, and even snoring. They found that for women under 45, having children in the house was the only factor linked directly to sleep deprivation and feeling tired during the day. Even more, each child in the household increased the odds of sleep deprivation by 50 percent.
And this isn't good, because sleep deprivation has been linked to a weaker immune system, obesity, and an increased risk for other illnesses like cardiovascular disease and diabetes. These results clearly show that women who live with children get significantly less sleep than those who don't. But is anyone surprised? Not really. The interesting part of this study is that having children in the house doesn't have much of an impact on the sleep patterns of men at all.
So what does this mean for moms around the world?
According to Dr. Darria Gillespie—one of mbg's health experts who just happens to be writing a book about parenting—women are at higher risk of insomnia than men in general, and motherhood just increases this risk. "Women who are mothers get less sleep and feel more tired than their non-mother counterparts and men for a variety factors, ranging from the physical and biological, to the responsibilities and roles they have as mothers," she explains.
"Physical factors are especially relevant in the postpartum stage, when women are experiencing rapid hormonal shifts and residual pain and discomfort from labor," explains Dr. Gillespie. And later on, the external demands placed on moms—everything from feeding the baby, running a household, getting back to work, and maintaining relationships—can make it hard for moms to get to bed and even harder to actually turn off their brain when they get there. Put all these factors together and you have the perfect storm, leading to a lot of exhausted moms.