Looking To Heat Up Your Winter? Here's A Spice Novice's Guide To Chili Peppers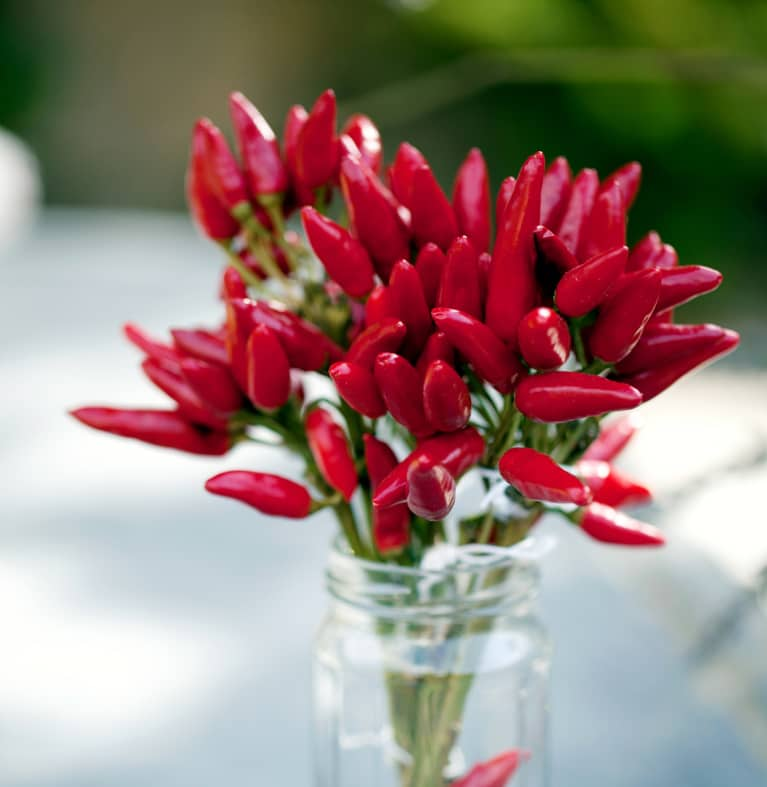 I could never understand how my grandfather could go through a bottle of Malagueta chili oil, sprinkling it all over his rice and beans and scarfing it all down totally unscathed. As a chef and partner at Latin-American-inspired restaurants I didn't have much of a choice but to at least try and embrace spicy foods, but it took some training.
I will never be one of the people trying to eat a Carolina Reaper pepper, which according to the Guinness Book of World Records is the hottest pepper out there, measuring at 2,200,000 Scoville Heat Units (SHU), but four years later, with the help of some of my chili pepper friends, I am now at a point where I might ask for hot sauce with my morning eggs, or I might even be willing to say I like my guacamole medium hot whenever I'm out eating at a restaurant.
How can you dip your toe in chili waters? Try cooking a dish that calls for chili pepper as an ingredient but not the main one. And at the beginning, incorporate a buffer like dairy or bread.
After years of practice, day in and day out, I wanted to share the five peppers and dishes that got me to embrace the world of chili peppers, so that hopefully, you can someday say, in a very nonchalant way, that you love spicy food.
The beauty behind these is that they're incredibly easy to prepare, but I'm warning you, eating them can keep you on the edge of your seat. Out of 20 Shisitos on a plate, only one might be truly spicy, but when it is, it will take you for a ride. Make sure to have a hearty piece of bread nearby in case of emergencies.
Best way to eat them: Grab a cast-iron pan; heat up olive oil. Once it's hot, throw in the peppers and cook them until they skin begins to blister. Then drop them in a paper-towel-lined bowl and sprinkle Maldon sea salt flakes and lemon zest. You can eat them as is or toss them into a salad with contrasting flavors like chickpeas, pistachios, cheese, grapes, and a mild vinaigrette.
This bright yellow chili pepper, which rates 30,000 to 50,000 on the SHU scale, is often used in Peruvian cooking and is a brilliant ingredient that can brighten any dish in taste and flavor. I had never encountered it until my business partner showed me how to make ceviche one day and used a pureed version to give the "leche de tigre" a bit of a kick.
Best way to add it to your diet: If you're making a creamy polenta, aji amarillo is ideal, especially if you're serving it with something salty! Or toss some aji puree in with olive oil and honey for a Brussels sprouts glaze before roasting.
My most vivid memory of using chili flakes is on avocado toast. Just a few flakes go a long way, and the beauty is, the bread and the avocado balance out the heat.
Best way to add it to your diet: Adding just a touch to your pasta dish, or in tomato sauce for pizza, or maybe even your Bloody Mary are quick and easy.
Cholula (made up of pequin and arbor peppers) and sriracha (made up of chili pepper pastes) burst onto the scene hard, and for a while, it felt like you couldn't eat a meal without a dash of the stuff. The last time I had it was in a cocktail, and I haven't stopped talking about it ever since.
Best way to add it to your diet: Combine a smoky mezcal with honey and your preferred spiced condiment (you decide on amount); shake it, and pour it over ice, and you've got a hell of a drink.