How To Bring Real-Life Magic Into Your Life With Talismanic Jewelry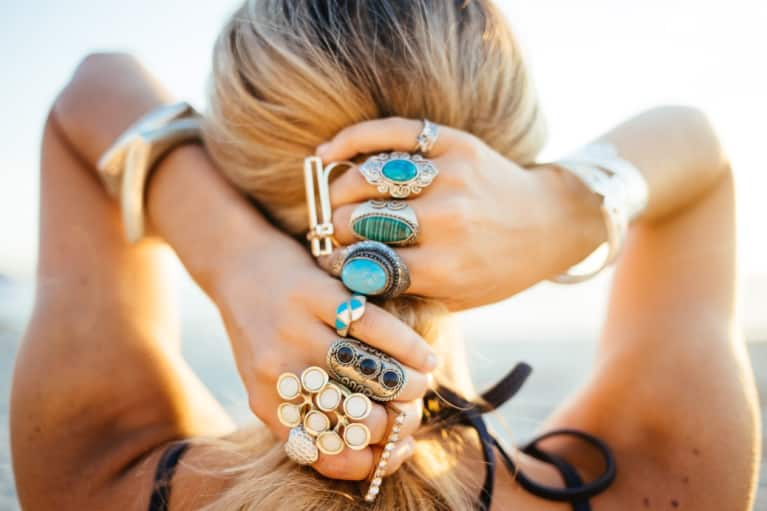 Do you believe in magic?
Not the wand-zapping Harry Potter kind of magic but the real magic, the kind that draws from the one true source…you! Great. Then imagine a jewel that harnesses your magic, and you have a talisman. A talisman is essentially any object whose presence exercises a remarkable or powerful influence over human feelings or actions.
Wearing a talisman is akin to channeling the sun's rays through a magnifying glass to create fire. It augments and focuses the magic of you, offering the power to protect. It brings good fortune all the while nurturing your spirituality. And let's face it…who couldn't do with a bit more magic in their life!
So forget lucky pants and invest in a piece of spiritually rich statement jewelry.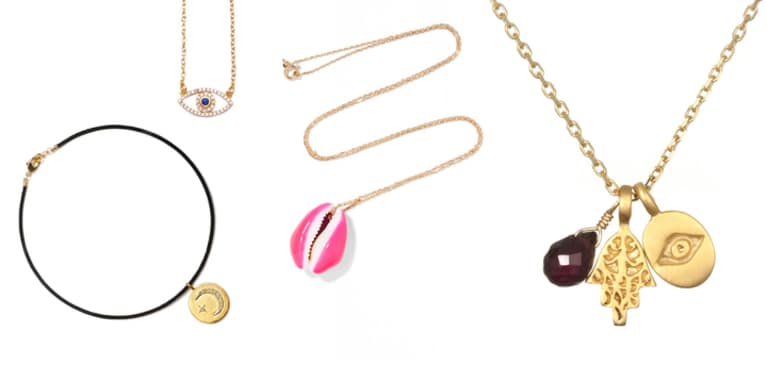 To encourage acceptance of what is.
Everything moves in cycles: life, death, rebirth—the moon is a monthly reminder of that…but sometimes we resist those cycles, and that invariably leads to pain. Lunar talismans help to remind us that moving with, not resisting, the natural cycles brings us to a place of inner harmony.
To encourage abundance and career success.
Feeling a sense of lack in your life? You need a cowrie shell. Cowrie shells are one of the oldest forms of currency, used for centuries in Africa, India, and China. They are also known to have ceremonial and divination uses. These beautiful shells (whose form resembles the vulva) symbolize fertility and wealth, and serve to keep us on the path of plenitude.
It is said in the Yoga Sutras of Patanjali that "The pain which is still to come is avoidable." The evil eye is the kind of juju wherein the recipient is unaware of it until they are afflicted with much misfortune. Talismans, like the eponymous Evil Eye or the Hamsa hand are worn to protect against this unwelcome future adversity.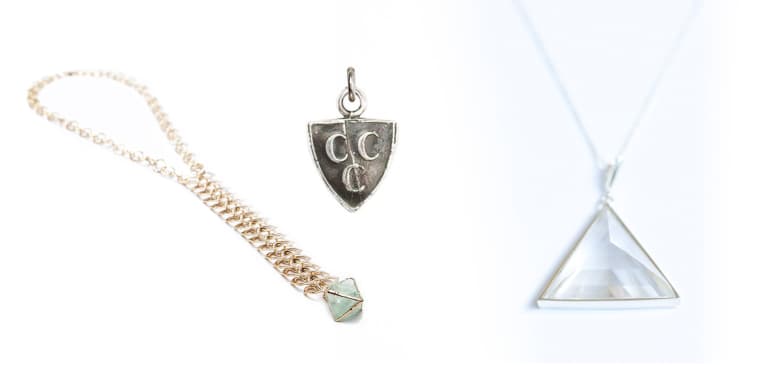 To invite connection and well-being.
Sacred geometry is the study of the forms and patterns that are the building blocks of creation. These ordered shapes invite a sense of interconnectedness into your life. While some of us revel in solitude, no one likes to feel lonely or isolated. Sacred geometry talismans remind us that deep universal connection is everywhere and that attuning to it feels profoundly comforting.