The Minimalist Tiny Homes We Want To Cozy Up In ASAP
The tiny home movement has inspired television shows, blogs, and online communities—and for good reason. Simplifying your space can increase productivity, decrease stress levels, and boost creative drive. Not to mention, a smaller home often translates to smaller bills and fewer material possessions, which means more energy for experiences.
This time of year begs for more cozy, contained spaces that leave less room for distraction. We navigated Instagram for some of the most beautiful tiny spaces around and reached out to the people who live in them to see if they live up to the hype. Here are seven incredible tiny homes that speak to the ever-trending minimalist philosophy. Prepare to want to downsize immediately.
Indoor-Outdoor Cottage, Venice Beach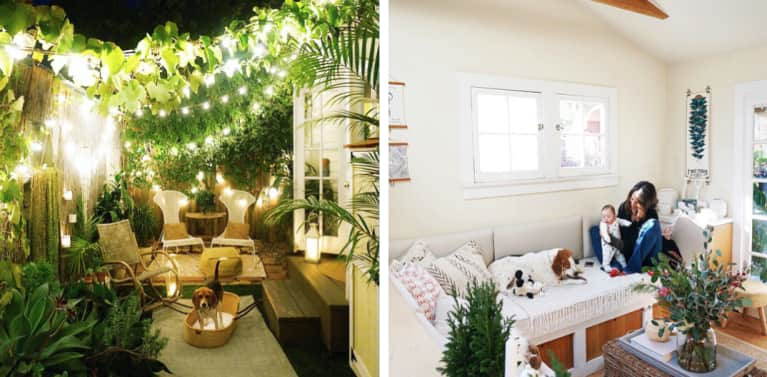 "Living with less not only saves unbelievable amounts of time, money, and energy, but it also allows you to focus more on the things that matter most in life. Remember: You don't need to 'live large' to live beautifully!" Whitney Leigh Morris tells mindbodygreen about the high-vibe cottage she shares with her husband, baby boy, and two rescue pops.
Boho Artist's Escape, Dallas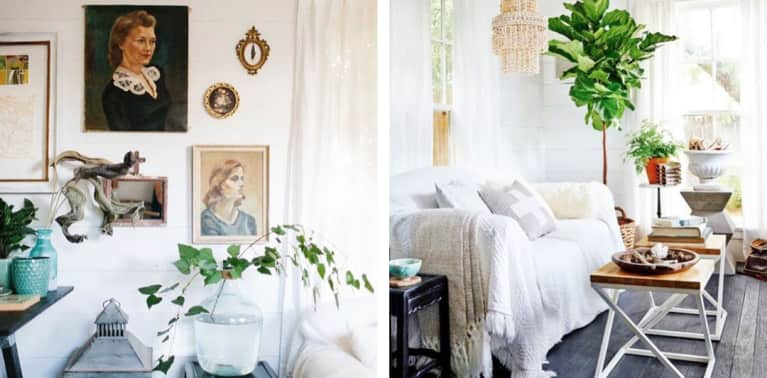 Dallas-based interior decorator and stylist Paige Morse crafted this incredibly comforting tiny cottage in her backyard. Talk about a houseguest's dream.
Cool Blue Tiny House Kitchen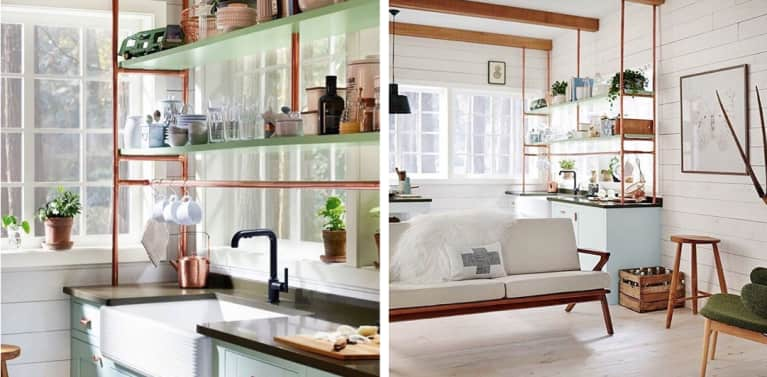 Designer Kim Lewis nailed it with this bright cooking space with simple accent colors. This is the type of kitchen that just begs for a homecooked meal.
Geometric Woodsy Retreat, Austin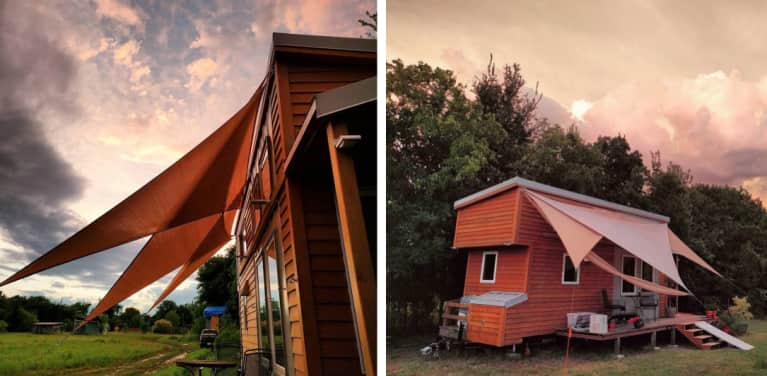 "My favorite thing about living a life with less is the spiritual and psychological peace and openness that results when I take the time to give away the things that I don't love or don't use often," Alek Lisefski says of this escape he designed himself. "Removing the clutter to surround myself with the things that truly make me happy is such an easy, tangible practice that helps bring more fulfillment into my daily life."
Teeny-Tiny Rental, Nashville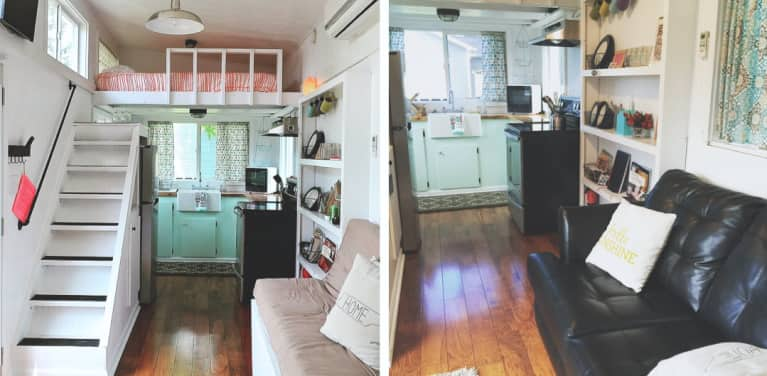 Owners Sarah and John rent out Music City's first tiny house on Airbnb in order to give others a taste of the lifestyle they love so much.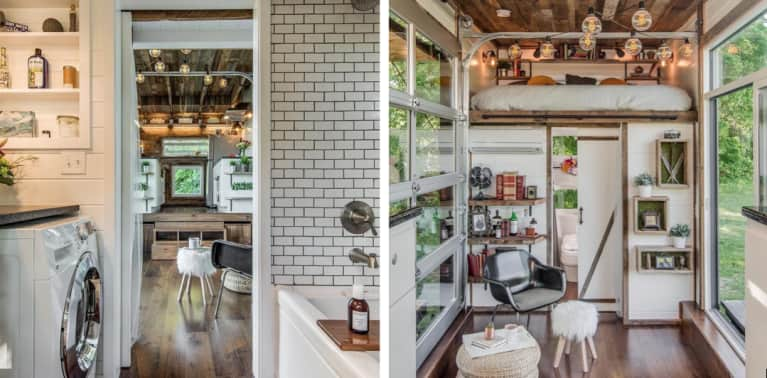 "The Alpha" is the first model put out by design group New Frontier, and it's safe to say they nailed it. Crafted of reclaimed wood and massive glass windows, the home manages to package every single essential into a teeny space, including an eight-person dining table and plenty of plants.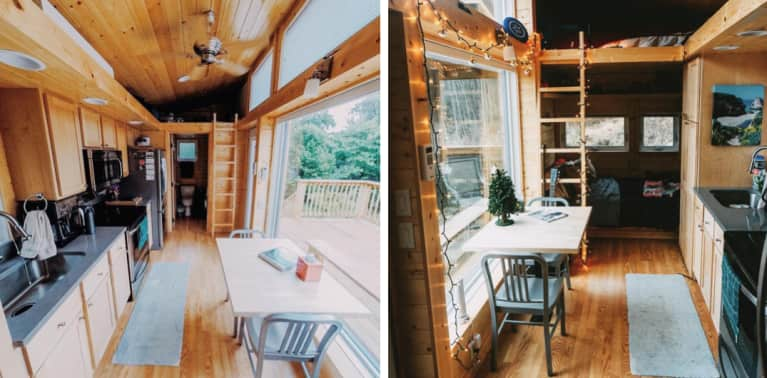 "The idea that one could bring their necessary possessions down to a minimum number is what draws me to the tiny lifestyle. The challenge of surviving with much less than others, and living comfortably at that," says photographer and tiny-home owner, John Stephens.