12 Wellness Practices To Center Yourself After The Election
mbg Chief Content Officer
By Olessa Pindak
mbg Chief Content Officer
Olessa Pindak is the chief content officer at mindbodygreen and one of the hosts of the mindbodygreen podcast. Formerly the executive editor at Prevention, she's worked at Condé Nast, Rodale, and Martha Stewart Living Omnimedia.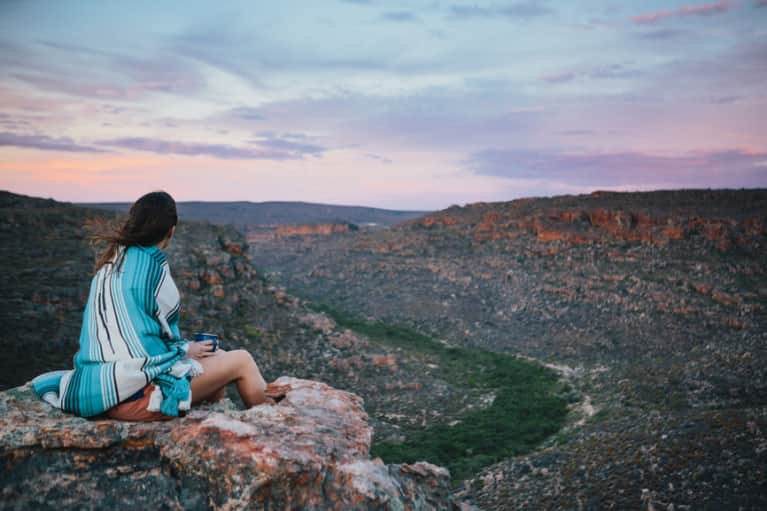 It's been a few days since the election and we're all slowly exhaling. No matter where you sit on the political spectrum, whether you've spent the last two days celebrating or in pain, this time has been one of intense emotion. The energy has been frenetic, and we've all been responding to it.
Now it's Friday and it's time to return to wellness. Time to breathe and come home to your practices. Every day on mindbodygreen we encourage you to cultivate wellness in your life—we believe these simple daily routines help keep us all centered and balanced. And whether you have a practice that you love already or you want to begin one anew, this is a time to center and reflect, to nurture ourselves, and to take care of our loved ones.
Monday will come quickly and we will charge forward as a nation. But this weekend, we encourage you to return to your mat and relax into those familiar stretches, repeat your beloved mantra, or make that steaming bowl of nourishing soup.
Here, we've put together a few of our favorite practices for centering and finding wellness within. Wishing you a peaceful, purposeful weekend.
Morning Centering Ritual To Diffuse Anxiety
5 Detoxifying Rituals To Add To Your Self-Care Routine
Herbal Cleansing For Positivity & Clarity
The 9 Best Healthy Comfort Food Recipes To Nourish Your Body And Soul
The Secret To Starting A Meditation Practice
A Healing Reflection For When You Feel Totally Helpless
Sharpen Your Mind And Focus, Even During Tough Times
Get Calm With Aromatherapy & Crystals