The Real Reason You Never Forget Your First Love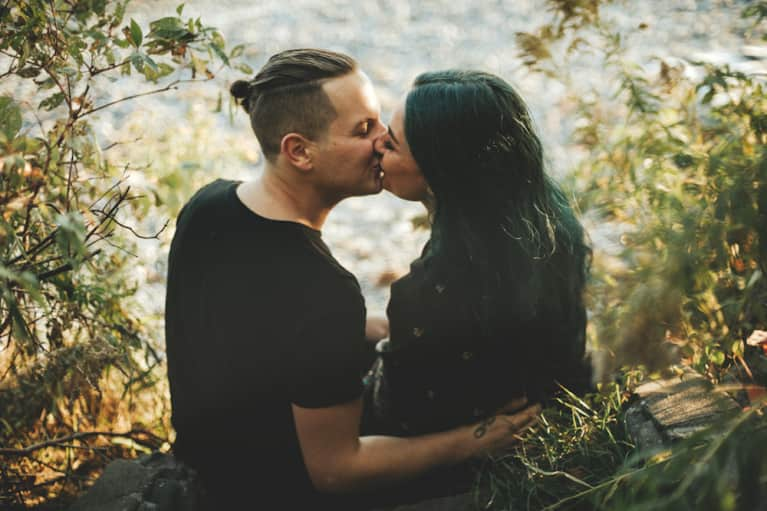 In September, Debra and Jim Vance celebrated their wedding anniversary. They met in their sophomore year in high school in 1974. But before you start trying to figure out if they are approaching 30-plus or 40-plus years together, I need to stop you. Although Debra and Jim were high-school sweethearts and each other's first loves, they've only been married for four years.
Like many first loves, their relationship didn't survive those mercurial teenage years. Eventually they went their separate ways, marrying other people and starting families. Jim was married twice while Debra was married once. But they never forgot about each other.
Jim and Debra are not alone. Recently, a family member of mine reunited with her high-school flame, and they are currently looking at buying a house together. Over and over again I hear of high-school sweethearts reunited decades later. But why?
Researchers believe it's the nature of first love that makes it almost impossible to forget about each other. When two people first meet, their bodies release the stress hormone norepinephrine. That's what gives you those unmistakable feelings of attraction such as sweaty palms, a rapid heartbeat, shallow breathing, and those telltale butterflies. But it also does one more thing.
Researchers at Arizona State University College of Liberal Arts and Science found that norepinephrine causes events to be "burned into memory." Norepinephrine has a unique way of not letting you forget. It's why most people can tell you exactly what they were doing on 9/11 but usually can't tell you what happened on the day before.
But it's not just sad or shocking events that we can't forget. Researchers at Wake Forest University School of Medicine found that norepinephrine has the same effect during extremely happy events. This is what makes wonderful life events like falling in love for the first time so hard to forget. The researchers found that these memories can last a long time—some even a lifetime. That's probably why Debra admitted that she "always thought about him."
Of course, not forgetting is one thing. I haven't forgotten my ninth-grade homeroom teacher, but that doesn't mean I want to marry him. While trying to understand the difference, the Wake Forest researchers found another interesting component to norepinephrine. They discovered a link that causes these strong emotions to form a specific sensory experience. In other words, when you get around that person again, their presence causes those old memories and initial feelings to come flooding back. It's not that you don't forget about them; when you see them again, those old feelings of first love can return.
In Jim and Debra's case, they hadn't seen each other in 32 years. One night some old high-school friends reunited and invited Jim and Debra separately for an evening out. At first, they just talked and hung out. They continued to go to these outings just as friends. But, as Debra told the story, "One night, something just happened.…Even the waitress knew something was going on." Things had changed. Norepinephrine had entered the building. Jim and Debra had spent enough time together to have their sense memory ignited, inundating them with old memories and the emotions of young love.
It didn't take long for Jim and Debra to realize their feelings for each other. They decided to pick up where they had left off so long ago. So, falling for a first love after decades apart isn't just the plot of a Nicholas Sparks book (or seven). It could happen to you.