11 Things You Need To Know Today (November 10)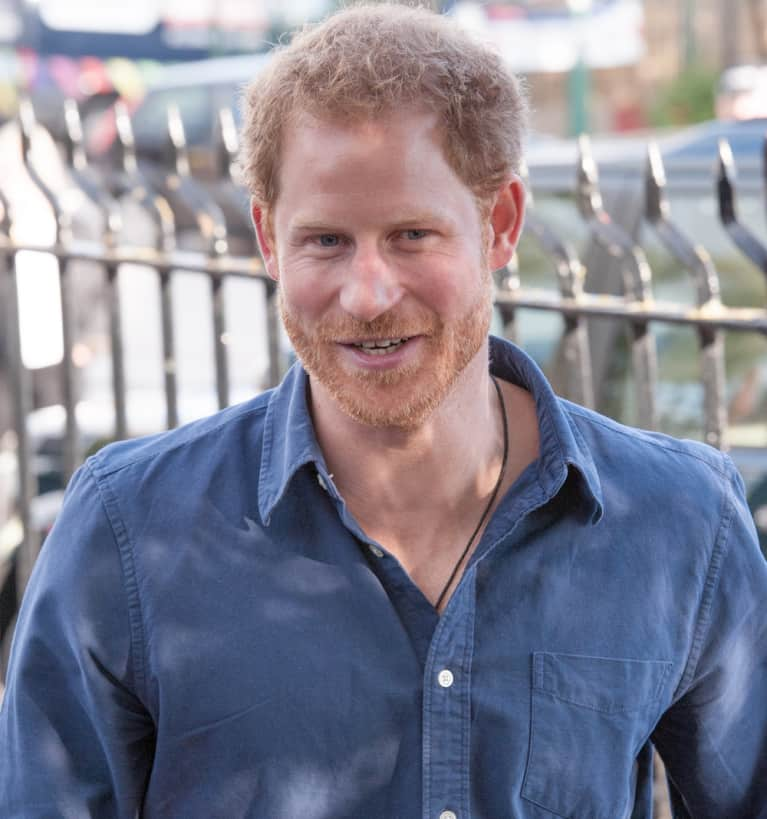 November 10, 2016 — 10:00 AM
1. Prince Harry takes a stand against racism.
Responding to the disturbingly racist press coverage of Prince Harry's new girlfriend, Suits actress Meghan Markle, the royal stood up against what he identified as outright sexism and racism. As though we needed another reason to love him. (Identities.Mic)
2. The newest face of CoverGirl is wearing a hijab.
Nora Afia is the first Muslim model to wear a hijab in a CoverGirl beauty campaign, marking a new direction for the brand who recently announced that James Charles, a teenager who garnered fame on social media, was CoverGirl's first male representative. Until recently, seeing a man in a beauty campaign or a woman wearing a hijab in a commercial was so rare as to be hard to imagine. "I'm so excited to be a part of CoverGirl's new campaign," Afia said. "It feels so surreal. Honestly, growing up and being insecure about wearing the hijab I never thought I would see Muslim women represented on such a large scale." (NYT)
3. What does a Trump win mean for the climate?
Probably nothing good. The president-elect has gone on record saying that climate change is a hoax "created by and for the Chinese in order to make U.S. manufacturing non-competitive," and he vows to undo a lot of the progress the Obama administration put into place, including the Clean Power Plan and commitments to the Paris Climate Agreement. We sure hope he was exaggerating. (The Atlantic)
4. Scientists have given paralyzed monkeys the ability to walk again.
By implanting a device in the motor cortices of Rhesus monkeys with spinal injuries, scientists were able to restore communication from the monkeys' brains, down their spinal cord, and to their limbs, allowing for complex movement. Human application may still be a decade away. (Quartz)
5. Four female minority politicians won on Election Night.
Embodying Hillary Clinton's concession speech quote in which she reminded little girls that they are "valuable and powerful and deserving of every chance and opportunity" are these five women—Stephanie Murphy, Kate Brown, Lisa Blunt Rochester, Kamala Harris, Pramila Jayapal—who, along with a few others, will be adding diversity to the nation's leadership. (Jezebel)
6. Your age really doesn't have much to do with how successful you are.
Wisdom comes with age, right? Not necessarily. A big data analysis found that success has more to do with personality, persistence, and luck than it does with age. (NYT)
7. Science has proven that you can have feelings subconsciously.
According to psychologists, this is an emotion that your subconscious experiences but that your consciousness doesn't register. In one study, participants were shown a flash of a happy face—so quickly that it couldn't register—and were asked to rate a beverage they'd never tasted before. People who were exposed to happy faces rated the beverage better and actually drank more of it! So, keep smiling! You might just make someone happy, even if it is subconscious. (Nautil.us)
8. Scientists have grown 3-D mini-lungs from stem cells in mice.
These little "lungs" are perfect testing grounds for modern and alternative treatments of respiratory disease. Since respiratory diseases account for one in five deaths in the United States, and recovery rates from lung cancer remain low, this huge news has us breathing a bit easier. (Science Daily)
9. Kourtney Kardashian is on the Manuka honey train.
Want shiny hair and glowing skin? Take a page out of Kourtney Kardashian's book and use Manuka honey for everything in your life. (If you don't already.) (The Daily Mail)
10. Surprise, surprise. No one is naturally good at math.
Up tonow, the widely accepted theory has been that some people are just inherently good at math. But researchers at the University of Western Ontario are saying otherwise. They argue that the real key to understanding math is learning the relationship between size and number. Once we fully understand how different people learn math skills, we can teach it in a way that works for everyone. (Science Daily)
11. Consciousness comes from a very specific place. And we've found it!
New research from Harvard suggests that one small part of the brainstem might be responsible for consciousness. The rostral dorsolateral pontine tegmentum (try saying that 10 times fast) is involved in arousal and awareness—two requirements for consciousness. Pinpointing the origin of consciousness could lead to significant advancements in the detection and treatment of brain injuries. (Psychology Today)