5 Ways to Stay Healthy During Your Summer Travels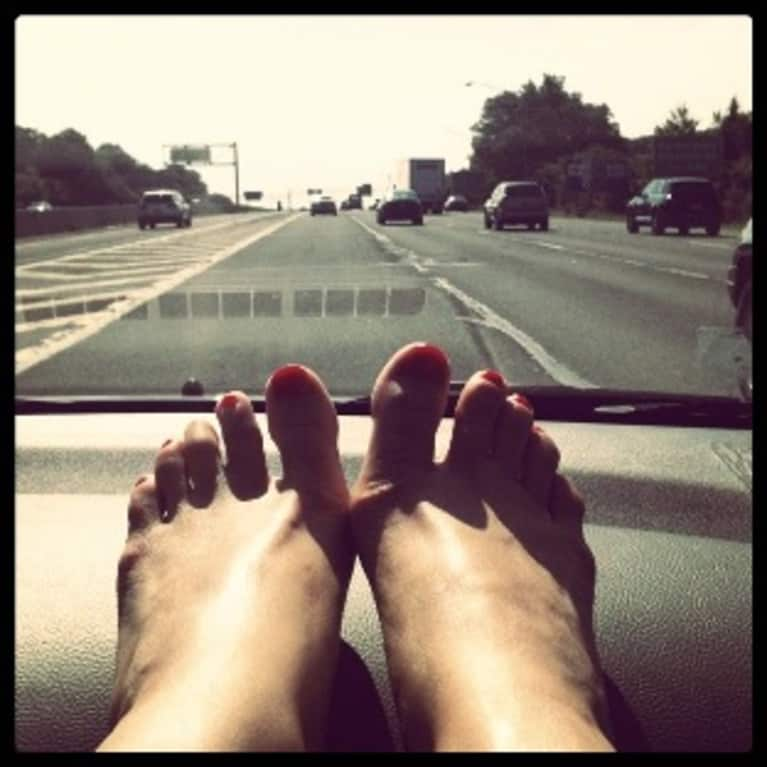 4th of July is well behind us, and the long awaited Summer Fridays are here! Long weekends at the beach or in the country, road trips and family visits are great opportunities for rejuvenation and relaxation. Here are five easy tips to make sure you stay healthy while on vacation and for making sure you return back rested, energized and inspired -- ready for anything life throws at you.
1. Hydrate! I know you've heard this a million times, but I can't emphasize enough how important it is to hydrate. Especially in the summer heat! You are loosing a lot of fluids just to stay cool. So drink plenty of pure water, coconut water and fresh lemonade and eat watery foods such as cucumber and watermelon. Always bring a big bottle to the beach and drink even more water if you're having that beachside Rosé… Remember -- a thirsty body can lead to food cravings… And often hunger is confused with thirst. Try drinking a big glass of water next time the snack attack sets in and see if the urge goes away.  
2. Bring your own food! The airplane food is really not your friend. Their pre-made foods are often packed with white flour, sodium and saturated fats making you feel bloated. Bring your own food on board instead and you'll feel a lot better when you land. Pick up a salad at the airport or just bring your own quinoa and vegetables. Easy! An avocado and some fruit are also quick snacks to throw in your carry on for a healthy treat or go ahead and nibble on some nuts, seeds and dark chocolate. Then sit back and enjoy the email detox!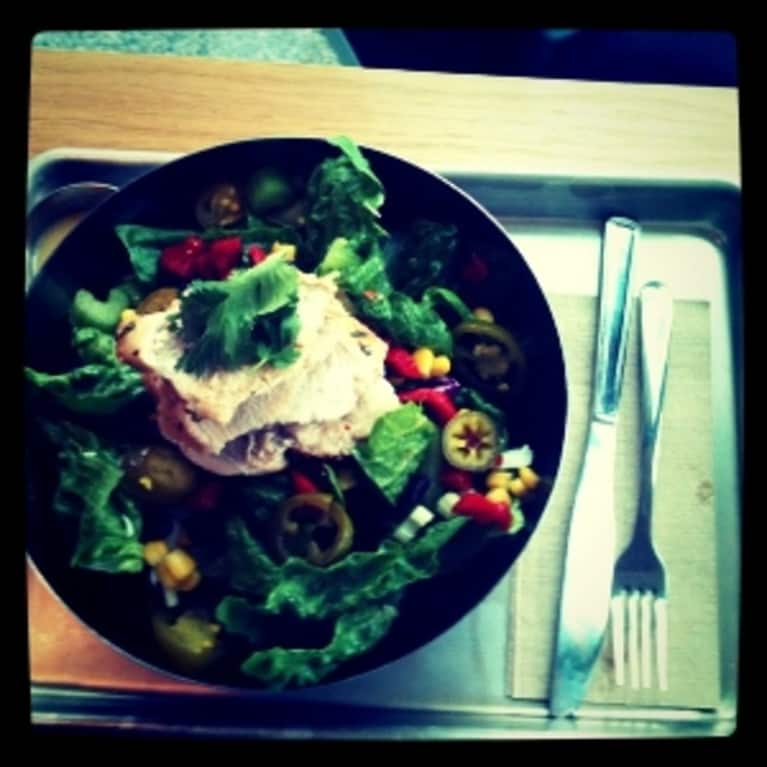 Then when you get to your final destination look for restaurants that serve local, seasonal food. That way you're getting nutritious, delicious food with less environmental impact and you'll be supporting the local farmers too! Probiotics is always a good idea to bring along. Feel like you ate something you shouldn't have? Take a few probiotics or eat some raw sauerkraut to help your digestive system cope.
3. Switch off! Yep - I'll be the first to admit that this is a hard one but oh my how good it feels to just switch off that Smart Phone. Give yourself and your loved ones the full attention and quality time you deserve while on vacation. Set aside and hour a day if you absolutely have to check and respond to emails, then switch off and have fun! And bring inspiring books and magazines to stop you from going online to read something. Sometimes paper rules.  
4. Road tripping! Again, the best thing is just to BYOF! Pack a picnic bask or a cooler with fresh salad, some olives and cheese, fresh beers and lemonade and have an elegant picnic along the way. Find a scenic spot, pull over, throw down a blanket and enjoy al fresco!  If you're stuck at the road-stop having to choose between Popeye's, Burger King and Starbucks -- go for vegetables. A simple salad with dressing on the side and a bag of nuts is usually within reach.  
5. Stay active! Even a one-week break from your exercise routine makes an impact, so try to keep active also when on vacation. Rather than switching off, switch it up! Enjoy a game of tennis, take a long swim in the pool or ocean, go for a long walk at sunset or a morning run. I love exploring a new place on a bike and taking in the fresh air on a hillside hike. I also make sure to bring a yoga DVD in my bag (I've got Tara Stiles' Yoga Anywhere.) Whatever you choose, schedule it into your day, make it fun and make sure you reward yourself with some R&R in between!
Happy Summer and Bon Voyage!