How To Turn A Booty Call Into A Real Date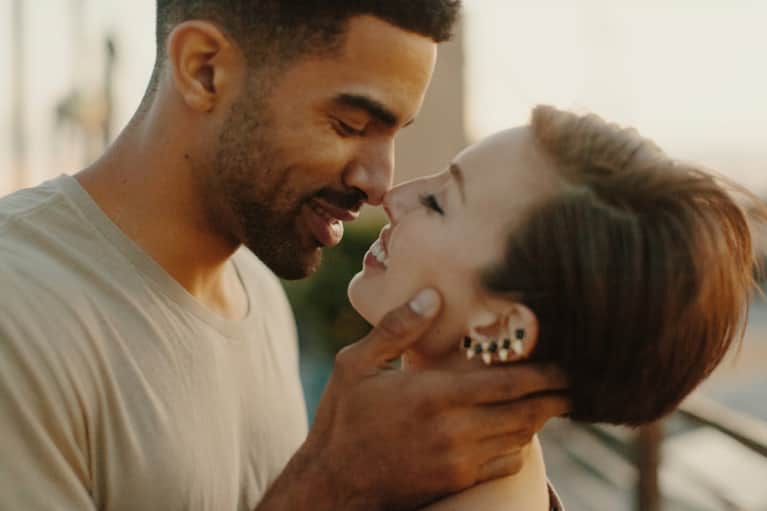 Has this ever happened to you? You connect with a nice-looking man who has some of your must-haves on a dating site, and you quickly go from first message to first phone call to first date. You both feel it's important to meet as soon as possible. A half-hour after that first call, you meet for coffee, and there seems to be really good chemistry and compatibility. You're both looking forward to the next date!
A few days later, you receive a text from him, "Hey, what are you doing right now?" You don't know if he is asking for a booty call or if he's just an impulsive guy who wants what he wants and he wants it now! Either way, it's important to remain a woman of value and let a man know that you're not his last-minute option.
This is a story of how I turned a booty call into a proper date.
I met John on a dating app. He's 13 years younger than I am (flattering!), and his profile depicted a smart and adventurous man. I was excited to meet him. Our first date was just about perfect. As we sipped fruit smoothies at a really cool café, I saw that he was smart, compassionate, deep, kind, and very take-charge, which I find super-attractive.
He asked if my hands were cold and began massaging them with an expert touch. As he held my hands across the table, he told me he had lived in Asia for many years and was really good at receiving and giving massages. (Because, of course he was.) He was becoming more attractive by the minute.
A few times, the conversation became sexual. As in, "Do you want to go into the bathroom and make out right now?" I told him that I was attracted to him, but no, he would not be making out with me on this date. I need to know and trust a man more before becoming intimate with him.
We both said we'd like to see each other again. About six days later, he texted me, "Hey, what are you doing right now?" I was immediately triggered. My inner dialogue was saying, "How dare he invite me over for a booty call after one coffee date!"
I took a few breaths, processed what I wanted to say, and wrote back, "Why, what did you have in mind?" When you're calm and not reactive, you don't make assumptions about someone's intention. You are able to check in with someone and find out what they meant.
"Well, I have to leave in a few hours, and I was wondering if you'd like to come over to my place and say hi!"
Translation: "I have a few hours to kill. Come on over and we'll have sex."
Me: "Thanks for the invite, but that won't work for me. It would be nice to see you again for dinner/lunch."
Him: "Lunch near you at noon tomorrow?"
Me. "Sounds like a plan."
And that's how I turned that booty call into a proper date. I let him know what didn't work for me without reprimanding him or making him wrong. Men shut down when they don't feel they are winning.
And then I let him know what DID work for me—a lunch or dinner date.
So, if you're ever faced with something that feels like a booty call before you're in a relationship (with someone you think might be relationship material), let your guy know what doesn't work for you and then suggest what does work. Set him up to win, and if he's a man worthy of your time and fabulousness, he'll ask you out on a proper date.
Don't get me wrong—spontaneous sex can be exciting when you're in a monogamous relationship. But not when you're first getting to know someone and you're exploring a possible long-term relationship. That's when it's important to let a man know that you value yourself and would like to be treated with dignity. Inspire him with your actions and words, and you'll attract a man who cherishes you and treats you like the queen that you are!