Why You Should Only Use All Natural Sunscreens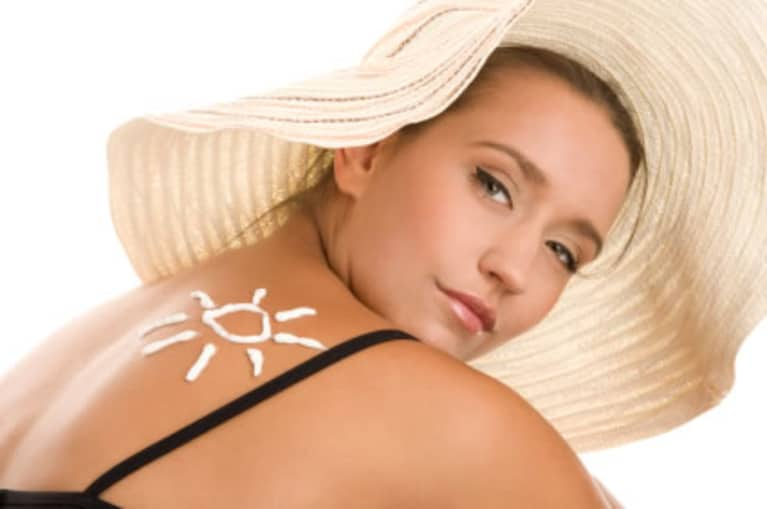 People are becoming more aware of what they are putting on their skin and because of this awareness the use of natural products are becoming more popular. This is also the case when it comes to sunscreens. Many people opt for natural sunscreens because they do not contain harmful chemicals. They have also been proven to reduce the effects of sun damage, preserve the skin keeping us looking younger, and helping in the fight against skin conditions and disease. There are countless reasons why you should consider making the change to natural sunscreens, read on to discover just how much better they are for you.
Natural sunscreens contain the beneficial minerals titanium and zinc, these minerals act as a barrier blocking UV rays. Whereas chemical sunscreens actually absorb these rays and then neutralize once in the skin.
Natural sunscreens do not require re-application as they sit on top of the skin rather than being absorbed. However chemical sunscreens utilize chemical ingredients which need to be reapplied because these ingredients become dormant.
Natural sunscreens contain less allergenic ingredients and therefore cause less irritation. Because of the toxic ingredients in chemical sunscreens irritation to the skin is more likely.
Natural sunscreens help to protect the skin while soothing and nourishing at the same time whereas the pores of the skin are prone to clogging with the use of chemical sunscreens.
The natural minerals found in natural sunscreens contain beneficial properties which ultimately preserve and protect the skin. The UV ray blocking agent titanium acts as a shield without being absorbed into the skin. Zinc contains healing, anti viral, anti-bacterial, and anti-inflammatory properties providing overall protection for all skin types including acne-prone and sensitive skin.
Chemical sunscreens contain many harmful ingredients which put our bodies at risk making them susceptible to permanent damage. The UV neutralising agents can ultimately become carcinogenic and therefore increase the risk of developing cancer as well as altering hormone levels by disrupting the endocrine system.
There are a wide variety of natural sunscreens available which contain varying ingredients and natural beneficial products. Look out for the following natural ingredients:
Avocado oil helps to protect and soothe the skin
Sesame oil features a high UV ray resistance of 30%
Cocoa butter keeps the skin from drying out while keeping it moisturised and soft
Vitamin E prevents sun damage while fighting off free radicals
Aloe Vera features soothing and healing qualities as well as promoting the growth of new cells by stimulating the skin
Tea tree oil acts as an antiseptic germicide providing damaged skin with essential nutrients and stimulating blood flow to the capillaries
Green tea and grape seed oil are rich in antioxidants which help to protect skin cells
Tocopheryl acetate is a source of vitamin E and is a natural alternative to harmful parabens. Parabens are preservatives which have been associated with breast cancer, skin allergies, and irritations.
The main chemicals you should try to avoid when choosing your sunscreen are as follows:
4-methy-benzyldencamphor (4-MBC)
Oxybenzone
Benzophenone-3
Octyl-methoyl-cinnamates (OMC)
Octyl-dimethyl-para-amin-benzoic Acid (OD-PABA)
Homosalate (HMS)
Choosing a natural sunscreen that's right for you and your skin type can be difficult. For help picking the best one for you, have a read of this article: The Top 5 Best Natural Sunscreens.