How Letting Go Of Spiritual Addiction Creates Beauty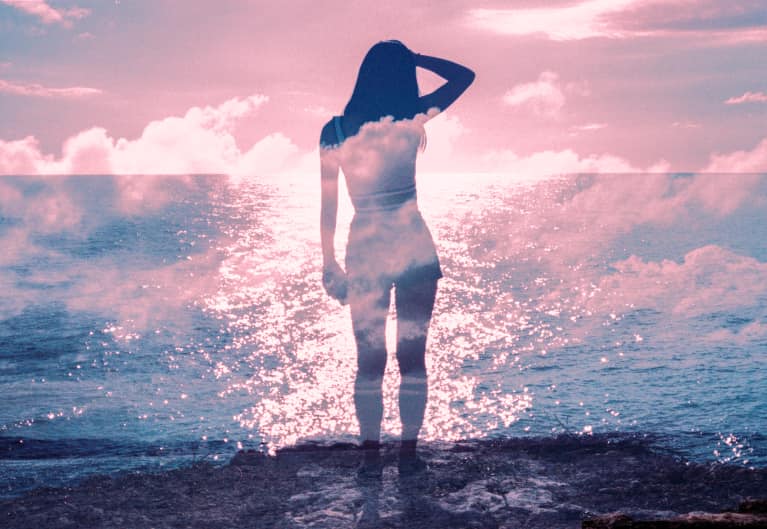 Striving and reaching are, for many of us, a way of life, seeping into all that we do. We're rarely content. It seems we're forever searching for the next thing. To be fair, this is part of human nature, to want to better ourselves and our circumstances. What else are we to do with all of our energy once the basic necessities are taken care of? Spirituality is not about where we're going. It's not about what we achieve. It's not about work. It's actually not about doing at all. Or having. But somehow it seems we might have forgotten this.
Spirituality, like anything else, can become an addiction. There are several potential causes for this. For one, we've conflated personal growth with spirituality. While they're not mutually exclusive, they're certainly not the same thing. In certain circles, being spiritual has become somewhat of a catch-all. There can be a feeling of inadequacy, of not being spiritual enough. We go to workshop after workshop and try modality after modality in an effort to reach higher and higher levels of ascension. Or we buy into the belief that being spiritual will ensure the manifestation of all our intended desires. In both these scenarios, we run the risk of perceiving the world solely through the lens of spiritual advancement while nearly ignoring the very human factor of being alive, of being in human form.
What else are we to do with all of our energy once the basic necessities are taken care of?
While this may sound ideal in theory, in practice it becomes a bit more complex. Because we do have egos. We do have bodies. We do have familial and ancestral inheritances. We do possess certain psychological behaviors and come against certain emotional triggers. And to think we will be entirely free of these is to negate the very thing that makes us who we are, makes us human. It also limits our compassion, for others and ourselves.
Meaningful living for you.
The truth is that we're each meant to live different lives in accordance with our personalities, tendencies, karma, likes, and interests. Spirituality is simply the awareness that underneath, we're all the same. Meaning, we don't call all the shots. There is something larger than ourselves running the show. It's the understanding of the human and spirit that makes life interesting. If we're always escaping into other realms, we're missing the point. We've lost connection to mystery.
This is where acceptance comes in. It has been said that no amount of self-improvement will make up for a lack of self-acceptance. We live in a culture that is forever bombarding us with images of what we should look like, what we should have, reinforcing our sense of lack. We assume that by altering or escaping our external circumstances, we'll increase our happiness. But life doesn't work like this. If we're forever chasing something outside of ourselves, whether it's beauty, possessions, or even love, then we'll be forever caught on a hamster wheel of disappointment.
There are endless ways to live this life, to find joy and purpose and communion. There are so very many forms of beauty, and avenues to spiritual ecstasy. The key is in finding our own path and harmonizing all aspects of life: the physical, the mental, the emotional, and the spiritual.
And then letting go, exhaling, and accepting that to be alive is, in fact, a beautifully messy affair.
Keep on reading: