10 Things You Need To Know Today (November 7)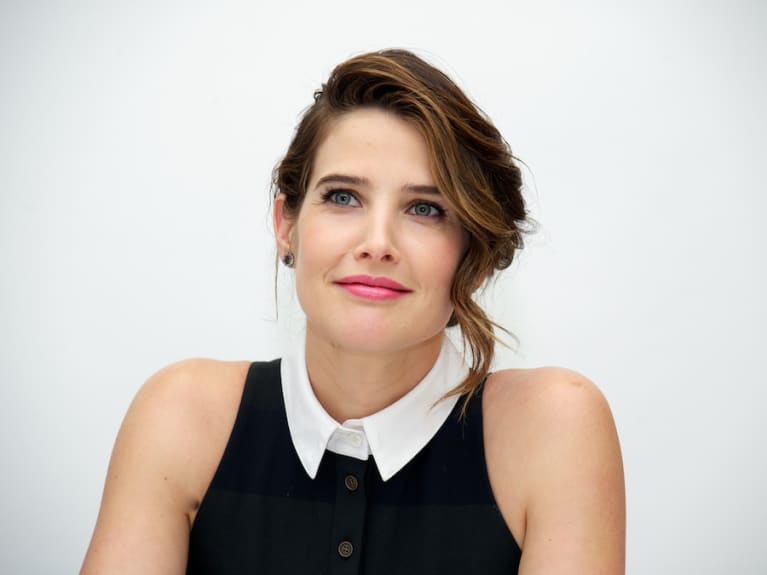 1. Cobie Smulders pens an emotional essay about her battle with cancer.
When actress Cobie Smulders was diagnosed with ovarian cancer at age 25, she supplemented traditional treatment with holistic techniques like meditation, yoga, and visits to energy healers. Now, cancer-free and the mother of two children, she reflects on this time in her life with a poignant essay in Lena Dunham's Lenny Letter, writing, "The good news is that these options are out there. You can do the research and find many different ways to help your body heal itself." (Lenny Letter)
2. We all need to start paying night owls a little more respect.
Some of us thrive in the mornings, and others do their best work in the middle of the night. Unfortunately, work and school schedules are only built for morning larks. Which is why some neuroscientists are working to change schedules around so that night owls can do great work and get enough sleep. Imagine that! (The Atlantic)
3. Could banning soda from the workplace save us all?
Last year, the University of California–San Francisco banned all sugary drinks from the campus, cutting off the daytime soda supply for nearly 24,000 employees. Since the ban went into effect, researchers have been taking regular blood samples of 214 employees to see what kind of impact it's having on their health. The results aren't in just yet, but early data shows that ditching sugar beverages is probably a great idea for all workplaces. (NYT)
4. Ditch your electronics before bedtime.
Research tells us that strong light—especially the high-brightness blue LED light used in cellphones and computers—suppresses melatonin, our major sleep hormone. Scientists have long been working to develop new technology that will counteract the sleep-disrupting effects of blue light, but at this point, the best way to get high quality Zzzs is to shut down electronics at least two hours before you go to sleep. (Scientific American)
5. Research shows just how much we're affecting the Arctic.
A new paper calculates that the average person emits enough carbon to melt 48 square meters of Arctic sea ice (enough to cover the floor of a 500-square-foot apartment) each year. Some scientists predict that if trends continue, the Arctic will be completely free of ice during summer months as soon as 2030. (The Washington Post)
6. Nutella's serving size may be cut in half.
Nutella maker Ferrero is petitioning the Food and Drug Administration to lower Nutella's serving size from two tablespoons to one in the United States, ostensibly halving the calorie total displayed on jars. Ferrero claims the change is reflective of Americans' changing use of the chocolate-hazelnut spread. Originally marketed in the United States as an ice cream topping, the company says Nutella is now consumed more often in conjunction with healthy foods such as whole-grain breads and fruit, and that the lower serving size will be more consistent with average use. The FDA is surveying Americans to ascertain whether Ferrero's claims are valid. (CNN)
7. Want to lose weight? Get more sleep.
Just in case you needed another reason to sleep in, researchers found that sleep loss could be a major factor in weight gain and obesity at large. When sleep-deprived, people were likely to consume almost 400 calories more the following day, and while more research is needed to nail down the precise reason why, this study breathes new hope into treating and preventing obesity. Don't need to tell us twice! (Science Daily)
8. The Paris Climate Agreement is now official—but what does that mean?
The Paris Climate Accord—an international treaty 196 countries signed back in December agreeing to limit global warming to 2 degrees Celsius by 2100—officially went into effect on Friday. However, most countries still don't have an action plan that maps out how exactly they're going to reduce carbon emissions enough to reach this ambitious goal. (NYT)
9. Harvard's men's soccer team won't be playing this season—and the reason is awesome.
Harvard just canceled the rest of the men's soccer season, meaning they're out of the running for an Ivy League championship. What'd they do to get such a severe punishment? Well, Harvard's newspaper revealed in October that the team has had an ongoing practice, since 2012, of rating the appearances of members of the female soccer team. "The male students reportedly kept detailed notes...going so far as to include paragraphs about their appearances, numerical rating scores, photos, and hypothetical sexual 'positions' for each." (New York Magazine)
10. Think you can't run? Think again.
Plus-size model Candice Huffine is Women's Running's latest cover girl, having completed three half-marathons and started her own virtual running group for those who don't think they have the right body type to be a runner. She hopes to show women everywhere that this self-limiting belief is totally untrue. "I think there's so many women who don't get out the door in the first place because they say, 'That's not for me. I'm not a runner, I don't have a runner's body.' We limit ourselves before we ever even start," Huffine told the Cut. (New York Magazine)