A Home Spray Guide With Scents Straight From Nature

Our editors have independently chosen the products listed on this page. If you purchase something mentioned in this article, we may
earn a small commission
.
Every time I leave NYC to go someplace a little less bustling and a little more green, I opt to sleep with the windows wide open, regardless of the season. Scent is a powerful thing, and my nose starts to call out for those whiffs of fresh, wild air after I've been in the city for too long. They seem to bring with them a sense of serenity and resolute calm—serving as reminders that, no, the rest of the world doesn't smell like a corner bodega or trash-lined street.
We all want to imbue our homes with these reminders of nature, but turning to conventional air fresheners might not be the safest way to do it. If you look at their labels, you'll likely spot catch-all terms like "fragrance," which can be describing a host of nasty products including phthalates—potentially dangerous compounds that affect hormones and reproductive health.
"There are more than 3,000 fragrance ingredients used in household goods, including air freshener sprays," explains Samara Geller, a database and research analyst at the Environmental Working Group. "These ingredients can sometimes cause skin irritations or allergic reactions and have been associated with hormone disruption and even cancer. In the European Union, there's a list of fragrance allergens that have to be identified on product labels to inform consumers, but there's no such requirement in the U.S."
But fear not, aroma addicts: These natural home sprays are making it easy to let the fresh air in without you ever cracking open a window, and they're made from ingredients you can actually decipher.
Aura Cacia Air Fresh Spritz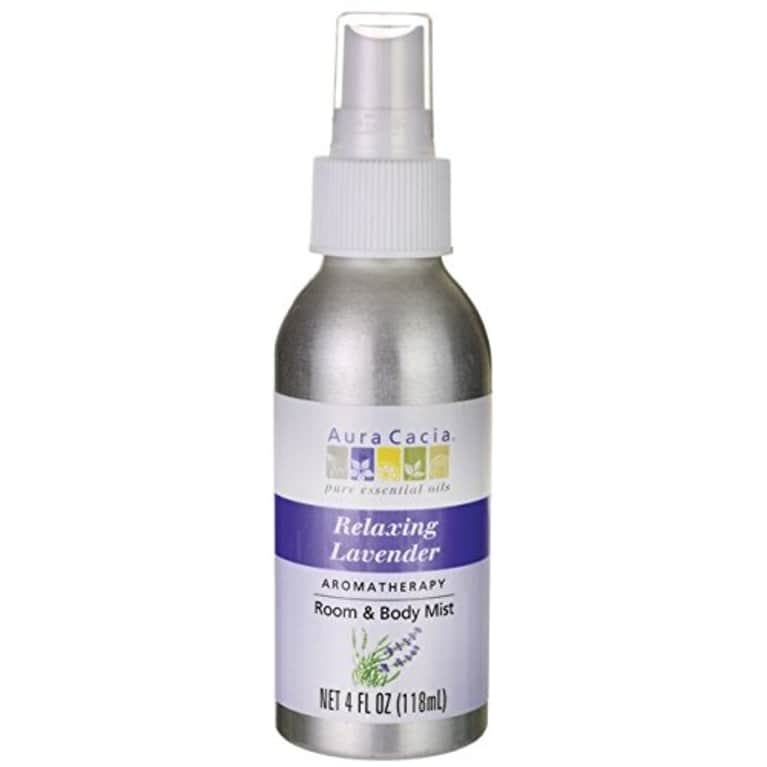 Aura Cacia operates off a co-op model, working with farmers around the world to ensure their growing processes are as ethical and sustainable as possible. Their simple botanical sprays features high-grade essential oils and are totally free of parabens, synthetic colors, and synthetic fragrances. Bonus: A portion of all their purchases goes toward the Positive Change Project, a women's empowerment organization. Scent options include lavender, eucalyptus, ginger & mint, and tea tree.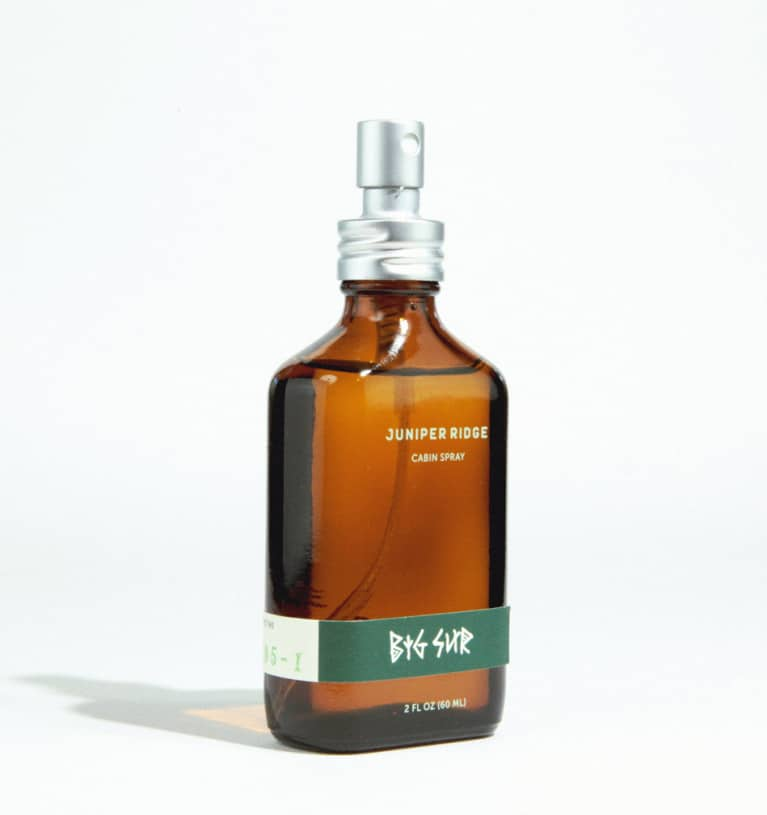 Juniper Ridge's application instructions read: "Spray once or twice to bring the coastal-mountain backcountry indoors." They mean this quite literally, as their products are as close to nature as you can get without leaving your home. With labels that read "Cascade Forest" and "Big Sur Cabin," their products' names alone evoke powerful scent memories, and they're infused with slivers of the wild Pacific Northwest. Their Christmas Fir spray even has extractions of mountain trees found while hiking the backcountry of Christmas Tree forests.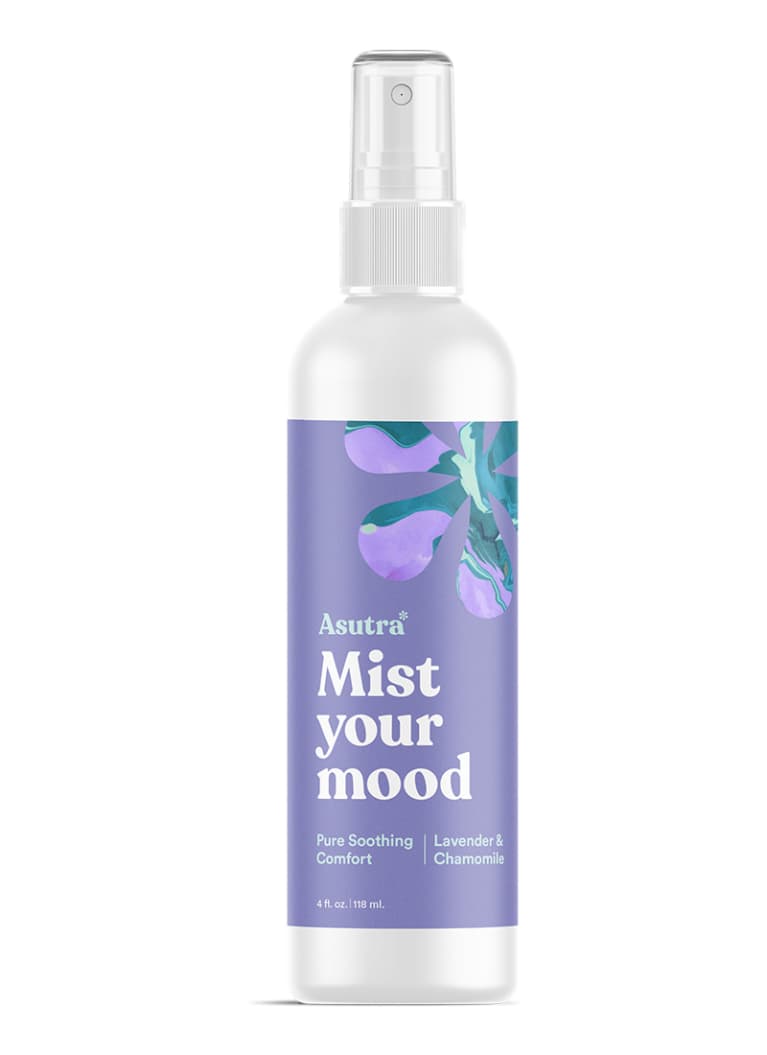 With aromatic blends like "Soothing Comfort" with chamomile and lavender and "Instant Stress Relief" with patchouli and bergamot, Asutra sprays are natural and organic, with no alcohol or artificial ingredients. Blends feature moisturizing aloe vera and jojoba oil, too, and are safe to use directly on the skin.
SANDOVAL Interior Aromatics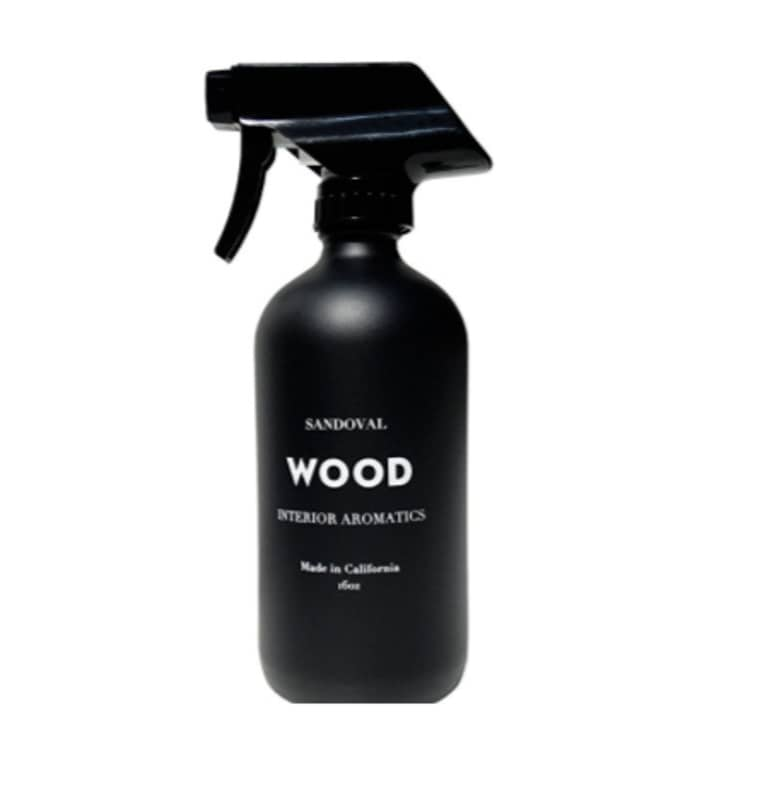 Sandoval's moody blends of oakmoss, cedarwood, cardamom, marjoram, sandalwood, lavender, and black pepper will leave you feeling some kind of way. The Cali-based brand's new scent, Noel, combines clove, rosewater, and benzoin to bring you the holidays in a bottle. Not to mention, all of their sprays hold a crystal that's been charged in the full moon for an added punch of planetary goodness.
Species By The Thousands White Magic Spray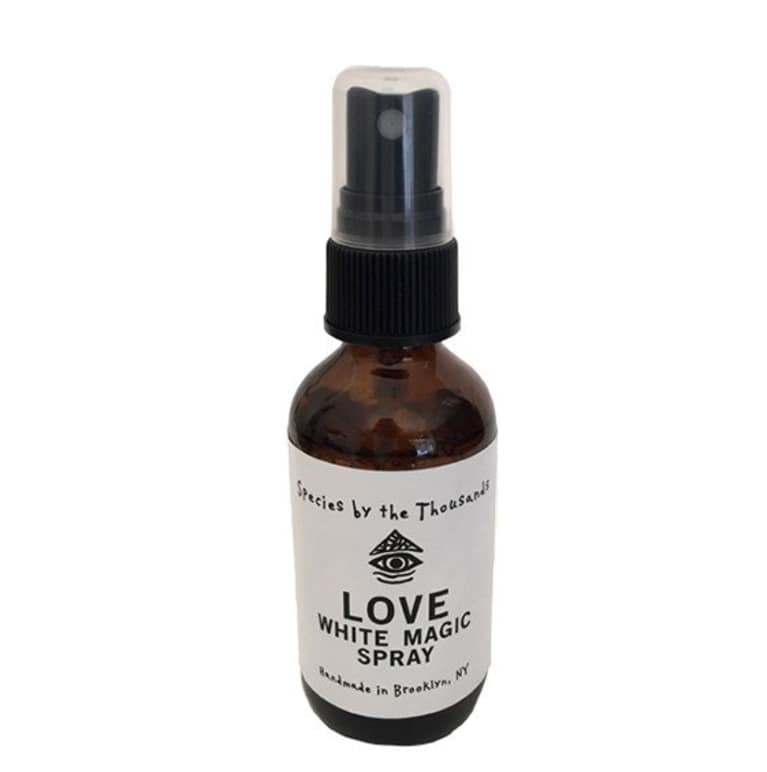 Species By The Thousands delivers powerful handmade scents using essential oils like lavender and geranium. Add a spritz to your next yoga or meditation session, close your eyes, and imagine that your ommmms are reverberating through wide-open fields.