The Accidental Minimalist: How I Learned To Live With Less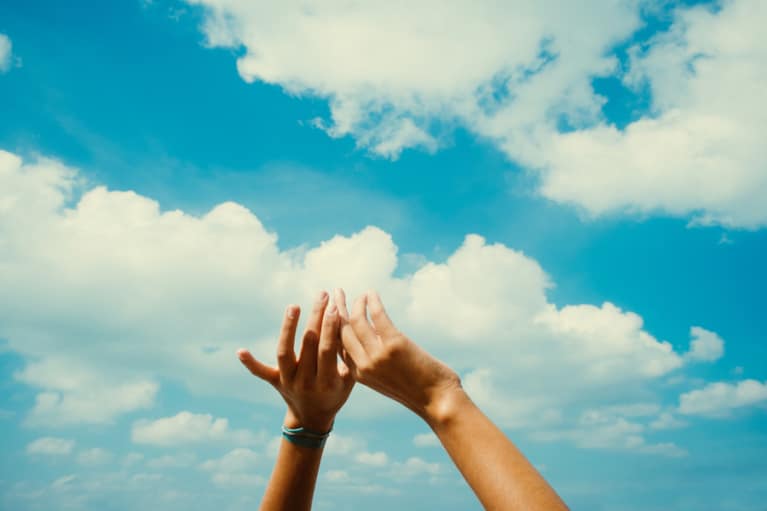 I stumbled upon minimalism quite by accident. I was working at a movie studio in Los Angeles, surrounded by over-the-top luxury. No matter what you owned, it was never enough and there was always someone with a newer this or a more expensive that.
In order to afford this type of lifestyle, I worked 12-hour days and had very little life outside my job. Even then, I was told in my annual review that I didn't start working early enough. As I said, never enough. I quit my job the next week.
Once I left in pursuit of more meaning in my life, the pendulum swung the other way and I ended up in a spiritual community studying consciousness. There I was, fresh out of the world of excess, now living on a $200 a month stipend, going through "stuff" withdrawals.
I was told over and over that I was not my body, my mind, or my emotions. In other words, I shouldn't let my monkey mind run me, my aches or pains define me, or my feelings stop me. Because when we do, we usually make questionable choices like trying to shop our way into feeling better.
Over time, I got better at separating how I felt from who I was. "I'm angry," became, "I feel angry." "I'm sick," turned into, "I have an ache in my body." As my awareness increased, my shopping decreased. I was becoming a minimalist.
Sometimes I doubt myself because my life doesn't look like everyone else's.
Eleven years later, I left to rejoin the world. These days, I have material possessions, but they're few and far between. I've found that having less "stuff" gives me options I would have never had before. I feel free to follow my dreams and inspirations, and I'm not nearly as weighed down. I have another friend who's a sculptor and lives simply and moves around a lot, and we often talk about what it takes to sculpt one's life, to listen to inspiration, to trust it—and act on it.
I didn't set out to adopt a minimalist life, but now I'm so glad I do. It's not always easy and sometimes I doubt myself because my life doesn't look like everyone else's. But, in the end, it's so worth it.
Here are five tools I've gathered along the way that help me stay in a minimalist state of mind. Maybe they'll help you, too.
Use your inner guidance system, aka your inner voice, to steer your ship. Know what you want, then measure choices against that. Will this move me closer to my heart's desire? If the answer is no, it's time to part ways.
Our emotions are like messengers. They tell us what we like and what we don't, what we want more of and what we want less of. Listen to them. At the end of the day, ask yourself: "What did I feel sad about today? Worried about? Angry about?" And, based on that information, what choices will you make tomorrow?
Rather than focusing on what you don't have, think about what you've gained from living with less. Chances are you'll come out with more in the plus column than the minus.
If things start to feel uncomfortable as you're paring down, it's usually because you've triggered some lingering emotional, mental or physical pain. Rather than focus on what you're going to do to feel better, focus on the fact that you're uncomfortable. If you sit with discomfort for a few minutes, chances are it will pass.
As they say, sometimes your only available transportation is a leap of faith. Living an authentic life requires the courage to step off the main drag and take the road less traveled. Trust yourself. Your family may (will, probably) think you're nuts. But this is your life. Only you know how to live it. And, in the end, you're the one who will regret not having done the things you wanted to do.
Keep reading: