How I Learned To Glow Through Lyme Disease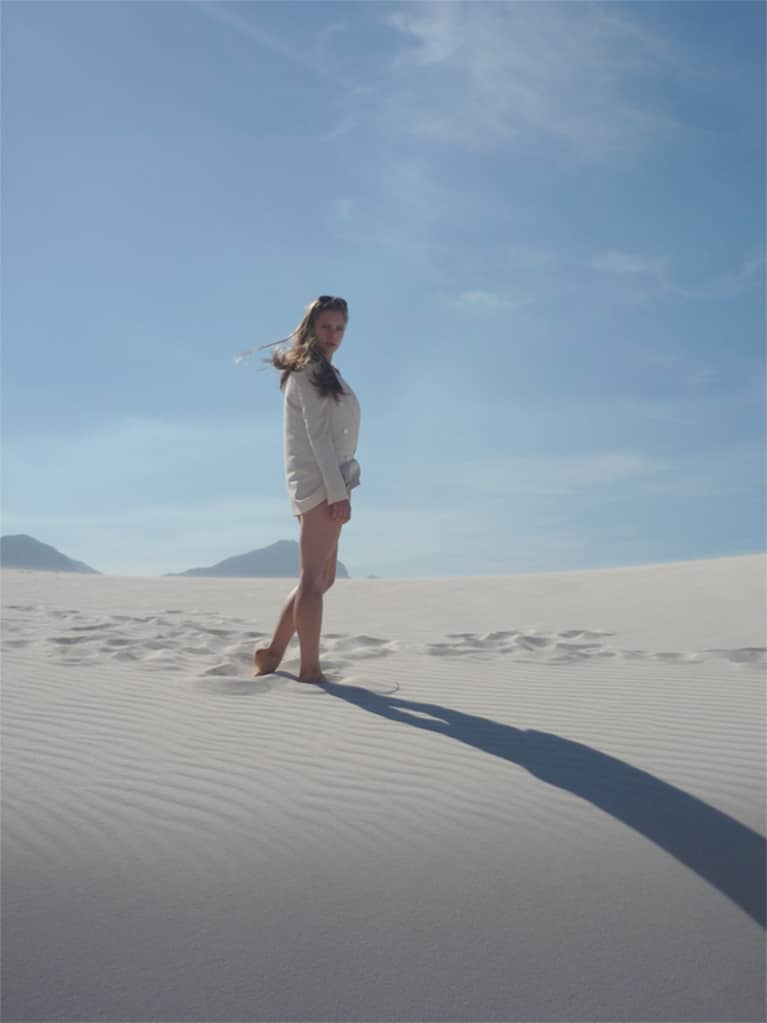 Lyme disease took me on a wild ride. And looking back at it now, it feels like it was all a wicked dream. For six long years, living in South Africa and New York, I went undiagnosed or misdiagnosed, and it was only upon returning home to Canada that I finally got some answers.
Going through this diagnosis, I learned so much about myself and what it takes to heal from a chronic illness. A Lyme diagnosis can be scary, but there is a lot you can do to heal. Here is your road map to navigating a chronic condition.
My symptoms with Lyme disease
Fatigue, sleeplessness, vertigo, headaches, nerve pain, and an overall malaise followed me through each day. I bounced from specialist to specialist, and after an MRI scan, CT scan, spinal tap, weekly blood work, and endless Google searches, I was told that I could have anything from MS to cancer.
After each appointment and inconclusive test, I felt my spirit and soul being sucked right out of me. And while I never claimed defeat, I had multiple moments of complete and utter hopelessness. I would often fall asleep in so much pain and fear that I began to wonder if I would even wake up in the morning. And although I wasn't technically alone, friends and family stopped believing my symptoms, and I felt extremely isolated with my illness. During this time, my passion for nutrition, wellness, and healing was wildly ignited. And looking back now, I believe it's what saved my life.
Why my diagnosis was the happiest day of my life
My gut told me that something was wrong and that I had to find my own answers. So after a three-and-a-half-year stint in the New York fashion industry, I decided to move home to Canada to focus on my health. One morning shortly after, I woke up with Lyme disease on my mind, and a month later I was getting my blood work sent to a tick-borne illness lab in California.
My naturopathic doctor received the test and confirmed that I had late-stage chronic Lyme disease, which had been ravaging my nervous system and affecting every other system in my body. Neither of us could believe the results: My CD57 test—which measures a person's general immunity—was one of the lowest she had ever seen. A normal, healthy human being has numbers way over 200. Mine was a 26.
The day of my diagnosis was, ironically, one of the happiest days of my life. Having a result, a concrete answer, a light—led not to tears of sadness but to tears of utter joy! I was more determined than ever to overcome the mystery illness that had been with me for far too long.
How I used alternative healing for my Lyme disease
My doctor did not understand how I "looked" so healthy when my CD57 test was so severely low, and I immediately thought about all the effort I had put into feeding my body, mind, and soul while I was ill. "Food as medicine" is a phrase thrown around in many health and medical communities, but I was really living it. During those intense years I looked to food, nutrition, lifestyle, mind, body, and spirit healing, and everything in between. I read anything I could get my hands on, and I tried almost every diet in existence. I had to figure out what worked for my body, not someone else's, and I knew that I couldn't play the victim of my illness.
As I learned that all the body really wants to do is heal, my true purpose and passion in life were born, and I want to share my best advice for learning to glow through Lyme disease with you:
No one knows your body better than you! Doctors and practitioners are there to help and guide you, but they have no idea exactly how you are feeling and to what intensity.
2. Do not be satisfied with the first, second, or even third diagnosis.
This was a massive lesson for me. If I had listened to every doctor and specialist, I would have had a very different treatment plan and outcome. I was prescribed countless prescriptions that I threw out immediately. Remember, if something doesn't feel right, it probably isn't. Tests can only tell you so much, and symptoms are everything; never lose connection with your inner voice.
3. Sometimes you have to say goodbye to foods that you love.
For me this was coffee and raw chocolate! While they aren't inherently unhealthy, they create a little too much acidity for the intense healing I was trying to accomplish. I've since reintroduced them into my life, but for a few years, those bad boys didn't even enter my home.
4. Learn to set boundaries, which can mean saying no to your closest friends and family.
I went undiagnosed for a long time, and my grandma-like tendencies were sometimes hard for others to accept. I had to say no to certain events, leave early during a simple night out, and did not (and still do not) drink alcohol. Alcohol has complete sugars, and the first thing any illness feeds off of is sugar. Full disclosure: I did have a glass of champagne on my last two birthdays! I'm still learning and letting go of past fears.
5. Be completely open-minded to all alternative practices. But do your research.
During my most intense healing year, I used a variety of different therapies. I did ultraviolet light therapy to cleanse my blood of toxins, tried craniosacral therapy, saw a counselor, and went to three different functional medicine practitioners and one naturopathic doctor. I started meditating, had colon hydrotherapy, and took countless herbs and supplements to support my body and mind. My advice is to try it all; you never know what might work for you, but always under the supervision of a medical professional.
6. It is wildly simple, but get eight to nine hours of sleep a night.
For me, sleep is nonnegotiable, and you'll often find me sneaking out of parties or events to get my shut-eye. While it seems so simple, getting proper sleep can be the hardest thing in the world with our countless electronics, emails, stress, and anxiety, and the consistent pressure to always be connected causing us sleep deprivation. For me, I need at least eight hours.
7. Switching to organic household cleaners, green beauty products, and organic foods.
I'm not a complete purist when it comes to the above, but I'm extremely mindful about what I choose to put in my body and on my skin. When I buy groceries, they are always organic, but I will eat still eat at nonorganic restaurants. I choose natural and green beauty products before anything else, and I try to use eco-friendly, nontoxic household cleaners, detergents, and soaps. It's all about mindfulness.
8. Choose love and happiness by making time for the things you love.
I know this is easier said than done, but it can change your life. I made a vision board filled with quotes, affirmations, and vibrant photos of healthy foods and places I wanted to visit. Movement also made me happy, so I walked, danced, went to the gym, or did ballet at home. It is so easy to sink into fear, depression, and anxiety when faced with an illness; healing requires you to constantly choose love and to do the things that make you happy. I still work on this every day.
Although it was a roller coaster, I'm grateful for every single moment and symptom I was faced with. Without my illness, I may never have discovered my passion for nutrition, health, and wellness, and I know now that my purpose on this planet is to help others heal. Each one of us is unique and beautiful, and we all deserve to live the healthiest life possible.