What It Means To Have A Tribe When You're Introverted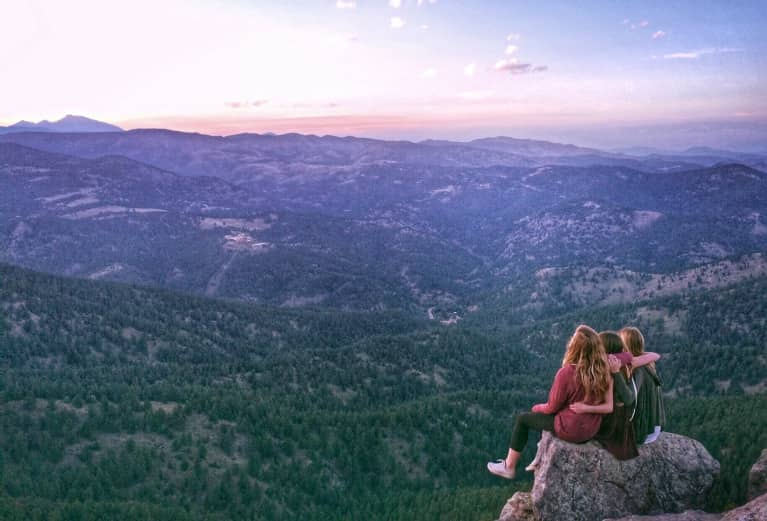 It's common for people to think that introverts are anti-social or shy. The reality is is that introverts come in all shapes and sizes with various preferences and personality types! I like to think of introversion and extroversion being directly related to how you refuel or gain energy. If you gain energy by being alone, you just might be an introvert. With alone time being a high priority, it can often leave introverts feeling lonely and I wanted to share a few ways in which I've built a tribe online.
I started a blog over eight years ago with no real goal of curating an online community. I wanted to share and document my design work but it grew to become so much more. Around 2011, I needed a creative outlet after coming home from my day job. I started posting "creative challenges" directly on my blog asking my readers to participate alongside me. It was a way to create with my peers, meet new people and stay accountable. After my drawing challenge, I launched a series of photography challenges and it truly impacted my future career path as a professional photographer.
I also made a point to respond to every personal comment that popped onto my blog. I visited my readers' blogs and social media accounts and continued to engage. Because of my blog, I built local and global friendships. Even if you aren't interested in maintaining and starting your own blog, read and engage in others' online spaces. It means a lot to them which is exactly how an "in real life" friendship works.
It's easy to feel like you're just a tiny fish in a deep, vast sea when it comes to social media. It's true, you are! But there are a lot of people sharing and talking about the things that you're passionate about. And especially for introverts, it's not all bad. There are a few ways in which I'd suggest finding a community on social media:
Instagram: Don't just lurk—share about your own life! I find that it's hard for other Instagrammers to feel a connection with private accounts or if there isn't a lot of sharing happening.
Facebook: Find private Facebook groups that really connect with your professional goals, passions or interests. I was a part of a group that focused on health and wellness as a female entrepreneur for about a year and it was a great way to meet other women. I never really resonated with the Facebook groups with 20,000+ people—I chose to join ones that were smaller.
Twitter: Twitter can be overwhelming for an introvert. I heavily rely on private lists for browsing. I have two lists: "interesting people" and "pals." I don't read my main timeline unless I'm really bored and standing in line at the post office. With lists, I'm able to engage with those relationships that actually mean something to me (whether I know them in real life or not)!
Perhaps you want to get a little deeper? Introverts tend to feel exhausted by small talk. If you're looking to get a little more intense on a certain subject, I'd suggest podcasts, Reddit or any site that fosters moderated forums or discussions. It's a great way to geek out over the topic of your choice and feel that connection in the calmness of your own home. After the Gilmore Girls Revival happened, I listened to The Gilmore Guys Podcast's recaps (which would be an average of 4 hours per episode). I knew I couldn't get that kind of detailed discussions with anyone in my social circle and so I was able to get it from a podcast.
Stay charged up, and be social on your own terms.
I wrote an e-book a few years ago with my friend Claire (who I met on the internet, by the way) and the entire book discusses how you should stay healthy and fueled so that you can be a functioning member of society by acknowledging your needs and addressing them. Being an introvert doesn't mean you should use that as a crutch and become a hermit. Maintain balance by not overbooking your social calendar and understanding the different ways you can stay refreshed. Use the internet to build your tribe. Enjoy this introverted life!