How To Create A Yoga Practice That's All About Gratitude
mbg Contributor
By Leigh Weingus
mbg Contributor
Leigh Weingus is a New York City based freelance journalist writing about health, wellness, feminism, entertainment, personal finance, and more. She received her bachelor's in English and Communication from the University of California, Davis.
Studies show that gratitude is crucial to our health. Giving thanks regularly may lead to a stronger immune system, increased energy and creativity, a deeper feeling of connection with others, and more.
While there are a number of ways to make sure you're giving thanks every day (such as keeping a gratitude journal), your yoga practice is another great way to cultivate gratitude daily.
"Yoga is a tool that can be used for so many different things, and I absolutely believe that it can generate a grateful heart," North Carolina–based yogi Megan Lawing tells mbg. "You learn your strengths and weaknesses and how to accept where you are in the now. Once you choose to be grateful for your accomplishments, your trials, or your failures in your practice, you can take that mindset into your daily life and see how gratitude leads to happiness and a sense of fullness."
Because Megan uses yoga as a tool for bringing gratitude into her daily life, we asked her for tips on how to create a yoga practice that focuses on giving thanks.
Here's what she had to say.
"Expect nothing but your presence in your practice," Megan says. "Don't be afraid to push yourself out of your comfort zone, and be appreciative of exactly where you are. It's not a race, so focus on you and be thankful for where you are right now."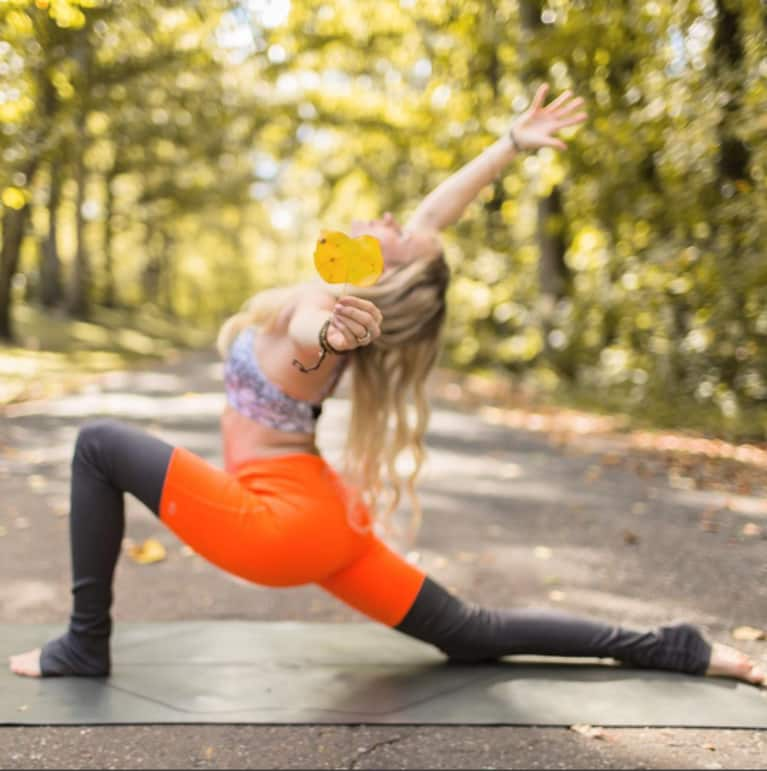 Go for poses that aren't easy for you.
"Try some poses that really test your boundaries: dancer, handstand, or bow pose," Megan advises. "No matter what they look like, thank your body for taking you there. You may feel an overwhelming sense of gratitude and happiness when you try."
Use mantras throughout your practice.
"I like to begin my practice with, 'Be present, be focused. I am loved,'" Megan tells mbg. "Mid-practice, when I'm starting to feel the heat, I shift more to 'I am strong, I am capable, I can do anything I set my mind to.' And I end my practice with, 'Thank you for giving my body everything it needs. Thank you for always taking me where I need to go. Let me always be thankful for life.'"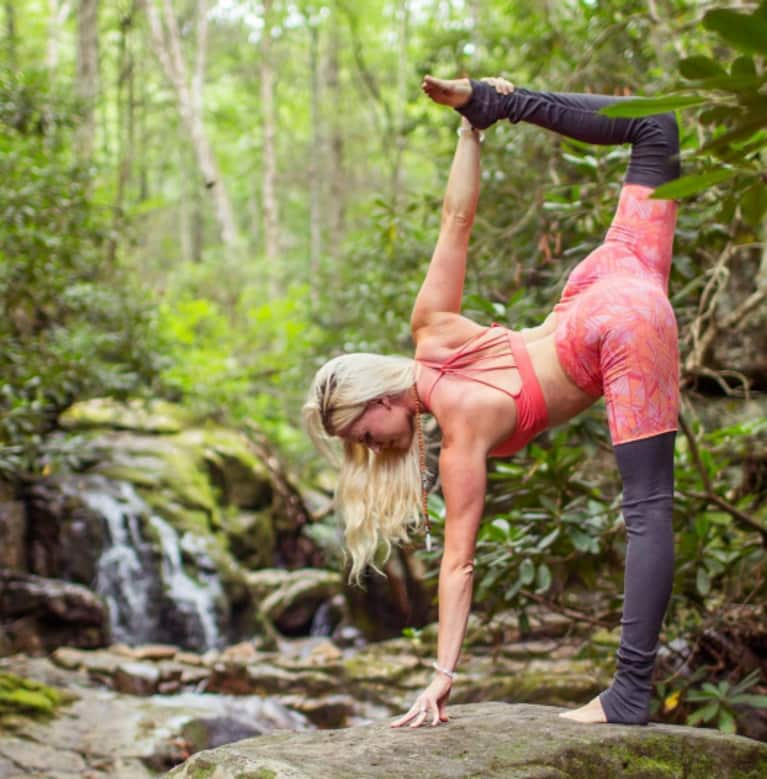 Be open to changing your practice space regularly.
"My at-home practice moves about from room to room and different outdoor spaces. Sometimes I play music that lifts my spirits, but all you truly need is yourself and your mat—and sometimes you don't even need the mat," Megan notes. "Come with an open heart to your practice. Start by focusing on big things in your life that you're grateful for. Maybe you can choose one thing per day for a month! I truly believe that when you focus on the positive instead of the negative, you are genuinely a happier person. And everyone likes a happy person, right?"