A 3-Step Process For Listening To Your Gut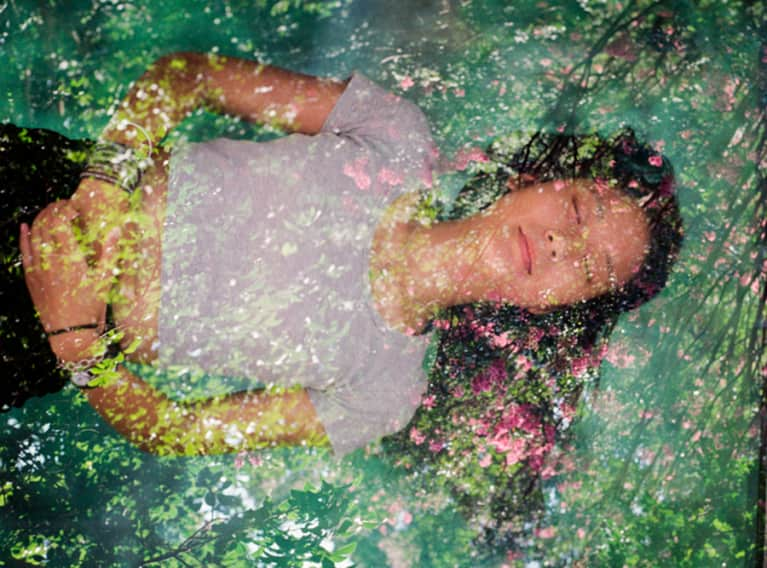 Have you ever had someone walk into your office when you are muttering to yourself and felt a little embarrassed? Generally speaking, talking without an audience can be associated with going "crazy." But I am here to tell you about how conversations with myself have become not only some of the most important in my life, but also my go-to technique for staying calm in the chaos.
1. Identify which voices are NOT yours.
Before you can hear your own voice, you need to sift through all the ones that are not yours. "Unplugging" has become a widely discussed phenomenon among wellness bloggers, celebrities, and others who spend a good chunk of their time on social media. Being selective about the type of content we choose to consume and being mindful of the amount helps to keep our own thoughts from drowning out. Pick a few favorite blogs to follow, unsubscribe from all but one or two newsletters, and dive deep into a handful of podcasts at time. The less information you absorb on a regular basis, the more it can amplify your own voice and the more meaningful it will become.
2. Take note of your "life preservers."
With so much information readily available to us, the solution to many of our modern problems has been simplified into two-word commands: "Ask Siri" or "Google it." Google has turned into a verb and Siri (and now Alexa) have become the go-to gals who know it all.
I realized I had a habit of seeking advice, suggestions, tips, tricks, and strategies from various books, blogs, magazines, and podcasts about how to "be happy" and clinging to them like life preservers in the open sea. The problem? Nothing seemed to work. The more I searched for help, the more desperate I felt and the more convinced I was that I NEEDED help. Then one day, I had a major realization: No one can help me but myself. All of the answers I seek are within me. While others can offer support, nobody can help me be myself.
We have all the answers to our questions, but we often look outside ourselves out of fear (whether it's conscious or not) of what might happen when we really tune in.
3. Change from "how" to "why."
Slowly, I began to take my quest from the internet to my journal. Instead of asking the internet, "how to stop binge eating?" I asked myself, "Why am I turning to food for comfort right now?" By asking "why" instead of "how," we are no longer looking for a quick fix but instead, we are able to dive deeper into the whole story. Asking "why" brings us deeper into the soul, lends awareness to the mind, and creates clarity from which the "hows" can emerge.
These three things may seem exceedingly simple, but that's precisely the point. Next time you have an existential question or emotional reaction, follow these prompts to find the answer within.