9 Things You Need To Know Today (October 31)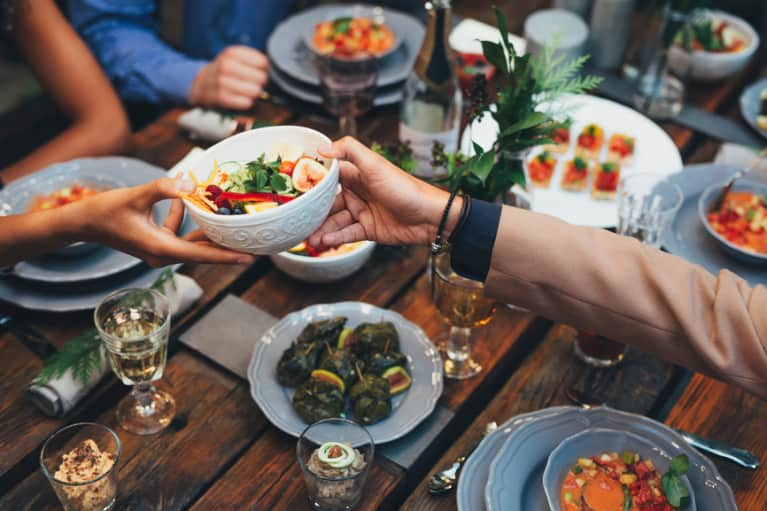 October 31, 2016 — 9:00 AM
1. This vegan chain is about to blow up.
If you've been relying on by CHLOE for your vegan restaurant needs, we don't blame you. But there's a vegan chain called Veggie Grill in Southern California that you should probably know about because it's getting some serious buzz—investors just put $22 million into it to give it the chance to expand beyond the West Coast. (Grub Street)
2. This is serious #couplegoals.
Greg Cayea and Heather Thompson recently broke the world record for the longest road trip around a single country, racking up 31,000 miles over the course of their twisty-turny journey through America that started in July. Oh, and they're still going. (Cosmopolitan)
3. Who says solar panels are just for new buildings?
The 1,000-year-old Gloucester Cathedral will soon be covered in panels, a move that's expected to cut the historic site's energy costs by up to a quarter. Since cathedrals are typically oriented east to west, they have south-facing roofs that are perfect for soaking up the sun's rays. (TreeHugger)
4. One of the most effective cures for OCD is also inaccessible and expensive.
We still have a long way to go when it comes to raising awareness around mental health and treatment in the United States. The treatment for obsessive compulsive disorder, called ERP—exposure and response prevention—requires OCD sufferers to directly confront the trigger fear rooted in their OCD symptoms. This tough love approach is especially helpful in breaking mental "if this, then that" feedback loops. While talk therapy can be helpful, it can also take longer or exacerbate OCD as sufferers have a natural tendency to overanalyze. With 3 million to 7 million affected by OCD in the United States alone, we hope to see major growth in mental health treatment and accessibility in the coming years. (The Atlantic)
5. The Wing is a new social club exclusively for women.
It's primarily a creative co-working space based in New York City, but The Wing aims to address the needs of "women on their way" with a beauty bar, blowouts, showers, and other female-friendly amenities. To join, women must submit an application answering questions like "Who would attend your dream dinner party?" and pay an annual fee of $1,950. (Fast Company)
6. Feeling powerful can make you biased—toward yourself.
It makes sense, right? Known as the self-validation theory of judgment, positive feedback on someone's authority or influence magnifies their sense of certainty and aggressiveness in furthering their own opinions. On the flip side, if asked to recall a situation in which they felt powerless, powerful people not only became less confident of their own judgment—they became 16 percent less certain than less powerful people who are faced with the same decision. (Science Of Us)
7. Virtual reality is giving hope to paraplegics where there was none before.
Most paraplegics historically have had almost no chance of recovery. But an international research consortium is using virtual reality to change that. Put into a virtual environment, paraplegics were tasked with learning to control an avatar of themselves with the goal of getting it to walk around a soccer field. The VR treatment appears to help paraplegic brains relearn how to control movement and has helped several patients regain nerve sensitivity in their lower extremities. (Quartz)
8. Want to stay young forever? Eat broccoli.
According to a new study, the secret to a youthful glow may lie in green veggies. Researchers discovered that an enzyme found in broccoli, cucumbers, cabbage, edamame, and more may slow down the aging process. More research needs to be conducted before doctors start prescribing edamame as an official antidote to aging, but it can't hurt to load up on greens while we wait for more information. (TIME)
9. Traditional Mayan medicine is a big deal in Guatemala.
Instead of using X-rays and thermometers and prescribing antibiotics, some people in Guatemala are turning to doctors who can diagnose them simply based on Mayan astrology symbols. While a good amount of the population does rely on traditional medicine, tapping into the spiritual side of healing certainly isn't a bad thing. (Quartz)