5 Essential Truths That Unite The World (From Someone Who Travels For A Living)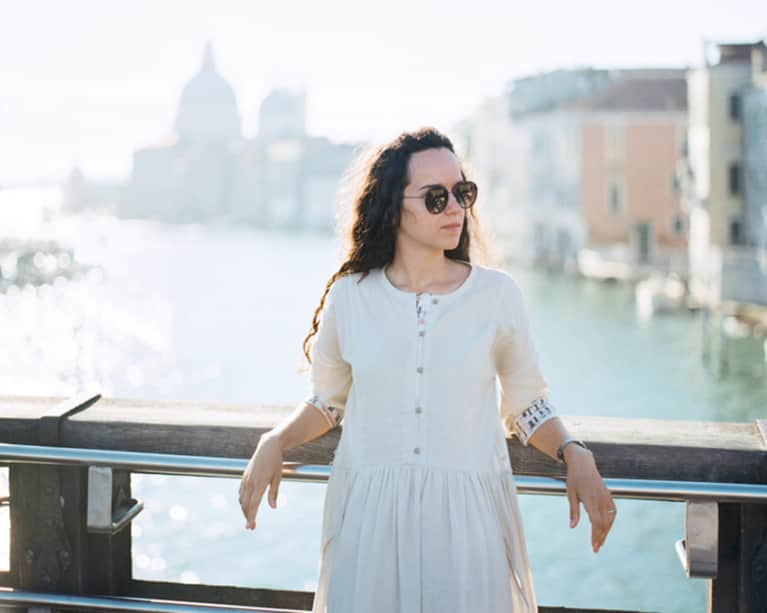 From the time I got my first passport at 16, I've had a case of wanderlust.
The need for constant exploration has taken me across six continents and into 40 countries and counting. Traveling opens your eyes to the fact that no matter our race, religion, ethnicity, or circumstance, we are all in this together. As Mark Twain so famously wrote, "Travel is fatal to prejudice, bigotry, and narrow-mindedness."
No matter where in the world I find myself, my journey of discovery has led to these universal truths.
During a family vacation I took as a child, my mother accused the maid at our hotel of stealing her engagement ring. After a day of upheaval, my mom found her ring, secreted away in a hidden layer of her suitcase. She had been so afraid of losing the ring that she had actually hidden it from herself. After much embarrassment and profuse apologizing, nothing like this ever happened again—to my mom or me.
The experience taught me once and for all that you need less than you think when you travel. Today, I advocate for using a carry-on whether you're traveling for five days or five weeks. Having less with you at the start of your trip is physically and spiritually freeing, and it shows you can really survive on less than you think.
2. Intuition is your guide.
Fear stops many people from ever taking a step outside their comfort zone, let alone outside their country. Remember that some basic common sense and intuition is all you need to head in the right direction. A motorbike ride up a mountainside, a trek through the woods, dinner with a family of strangers—these are all experiences that have enhanced my travels. I've embarked on these somewhat uncomfortable adventures because they felt right, and I've declined a fair share of offers that did not. You know more than you think, so be open to your intuition and trust what your body tells you.
Traveling is a lesson on relinquishing control, as something is always bound to go wrong on the road. Life goes on after canceled flights, lost hotel reservations, sudden changes in local government, and other unexpected hiccups. Sometimes these diversions from the original itinerary can even lead to unexpected lessons or exciting discoveries. Stressing out over the things you cannot change is wasted energy. Early on in my travels, I began leaning on my yoga teachings and quickly noticed that being able to go with the flow can mean the difference between an amazing trip and a terrible one.
4. You have the power to make someone's day.
Energy, both good and bad, is contagious. If you make the decision to start your vacation on a positive note—saying hello to the person next to you before you curl up to sleep on the plane, smiling at the taxi driver who picks you up from the airport, learning how to say "thank you" in a new language—you can set yourself up for a wonderful experience. It may not always be easy, especially when your plans change, but take a breath and tap into the feeling you had when you first booked your trip to give yourself a boost.
5. People are inherently good.
Travel is the best educator, and learning from other cultures is priceless. Everyone in the world is seeking a way to feel more connected and less alone. From the waitress I chatted with in a cafè in Istanbul to the history professor I met in Cairo to the young woman studying to be a nurse in India, I've connected with all types of new people and found it extremely easy to make friends on the road. These complete strangers have enhanced my travel plans by suggesting new things to see and do, inviting me to their dining tables so I wouldn't have to eat alone, and sharing their life stories—all of which have shifted how I relate to my surroundings. To me, these chance connections are what make the world so beautiful.
Keep reading: