Fall Superfoods For Glowing Skin & Shiny Hair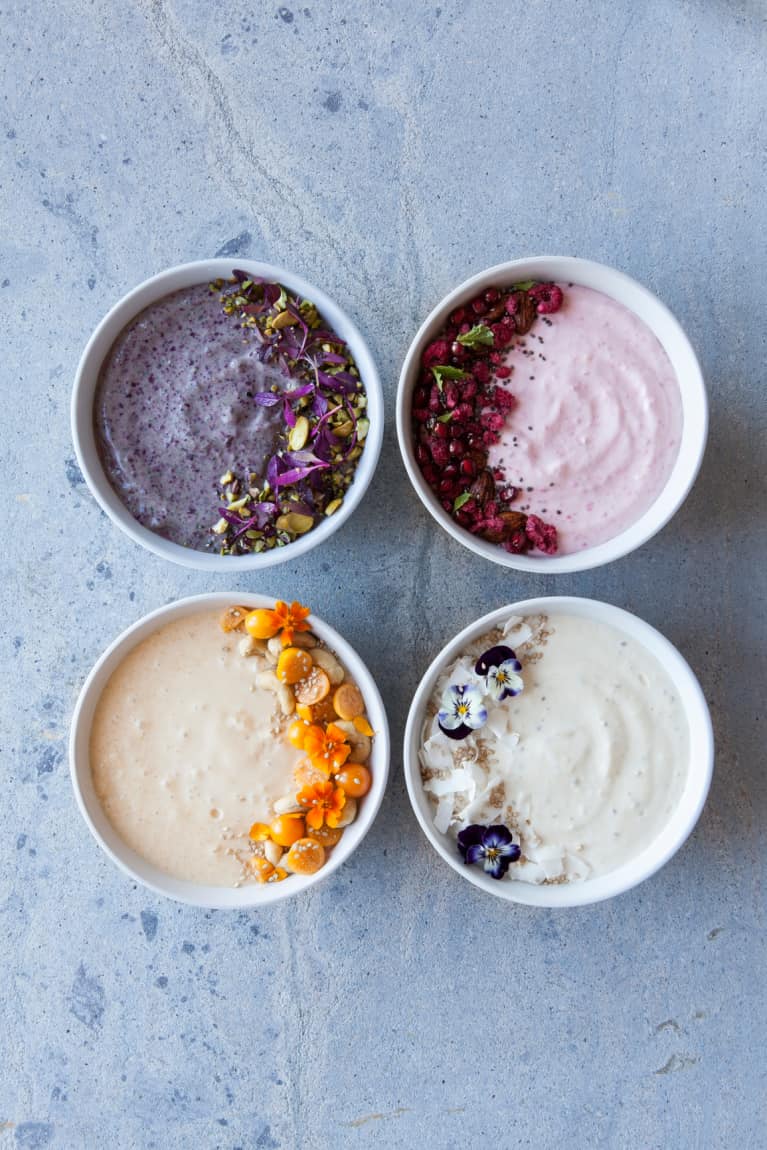 A chef's world is one of pure imagination, so it comes as no surprise that Meow Meow Tweet co-founder Tara Pelletier started out in the kitchen. All of her beauty goods are developed as if they were modern culinary dishes—by taking care to thoughtfully source all ingredients for the highest level of efficacy, she infuses each product with organic, raw plant oils and butters, steam-distilled and cold-pressed essential oils, and wild-crafted botanicals.
Priding themselves on being a vegan brand, Meow Meow Tweet uses absolutely no animal-derived ingredients, so all formulas are free of carmine, beeswax, honey, palm oil, lanolin, and tallow—they're also Leaping Bunny cruelty-free certified.
Here, Tara's favorite fall superfoods for glowing skin and shining hair. Yes, please!
Not just your potato's best friend, this fresh and woody herb promotes hair growth and stimulates blood circulation. The fragrant oils in the rosemary leaf also dissolve excess and clogging sebum in hair follicles to balance oil production without overdrying. Make your own herbal tea hair rinse with fresh rosemary or apply hair oil with the essential oil.
Product pick: Mermaid Hair Oil by Captain Blankenship. ($34)
Packed with vitamins and minerals that promote healthy glowing skin and hair—eating pumpkin will help from the inside out. And while you're making your fall soup or pumpkin muffins, hold on to a couple of spoonfuls of the puree as a facial mask. The flesh has fruit enzymes and alpha-hydroxy acids that dissolve dry skin. It's also gentle enough for sensitive and acne-prone skin.
Product pick: Pumpkin Face Mask by Meow Meow Tweet. ($30)
Fall's most delicious and underappreciated fruit, this small red bead appears after the rose's bloom dies away. The fruit's flesh is packed with vitamin C; when eaten it has the benefit of fighting off free-radical damage to strengthen your immune system and prevent signs of aging skin. Inside the fruit are antioxidant and omega-rich seeds that yield a beautiful and penetrating oil that is a hero for sun-damaged and mature skin.
Product pick: Time After Time Restoring Serum by R.L. Linden & Co. ($58)
No longer a DIY'ers best-kept beauty secret, raw apple cider vinegar is the perfect tonic for skin and scalp when consumed and used topically. Internally, the vinegar neutralizes your body chemistry, and it has the same effect when applied to skin. It will balance oil production and clear and tone pores. The presence of malic acid makes it a potent antibacterial and antiviral—use it neat on blemishes or as a dandruff treatment.
Product pick: Give your face a gentle exfoliation with the naturally occurring alpha-hydroxy acids by mixing a spoonful with your favorite face mask. ($9.44)
Kids everywhere are eating carrots for eyesight, but the same nutrients in this bright root will yield beautiful skin and hair, too. Carrots are chock-full of beta-carotene that is converted to vitamin A in the body, which strengthens and thickens hair. It is also rich in vitamin C, essential for collagen production that is your skin's structural support and improves elasticity as it matures. A carrot a day is a delicious way to take advantage of this vibrant vegetable.
Product pick: Jacq's Organics Carrot Con Leche Soap. ($6)
If you can't stomach your green smoothie, wear it on your face! All kidding aside, the benefits from this hearty green are seen from the inside out. Kale will hydrate and tighten skin and enable healthy turnover of cells. The presence of vitamin K reduces inflammation and encourages blood circulation lessening dark under-eye circles. Eat it or wear it as a mask to reap the rewards of this powerhouse of vitamins and minerals.
Product pick: Find in Kale Mask by Brown and Coconut. (From $2)
Related reads: