Channel Your Inner Alchemist: Non-Beauty Products To Keep Hair & Skin Soft
mbg Contributor
By Lindsay Cohn
mbg Contributor
Lindsay Cohn is a freelance writer based in New York City. Her writing focuses on wellness, beauty, travel and design and has been featured in USA Today, Martha Stewart, Domino and several other publications.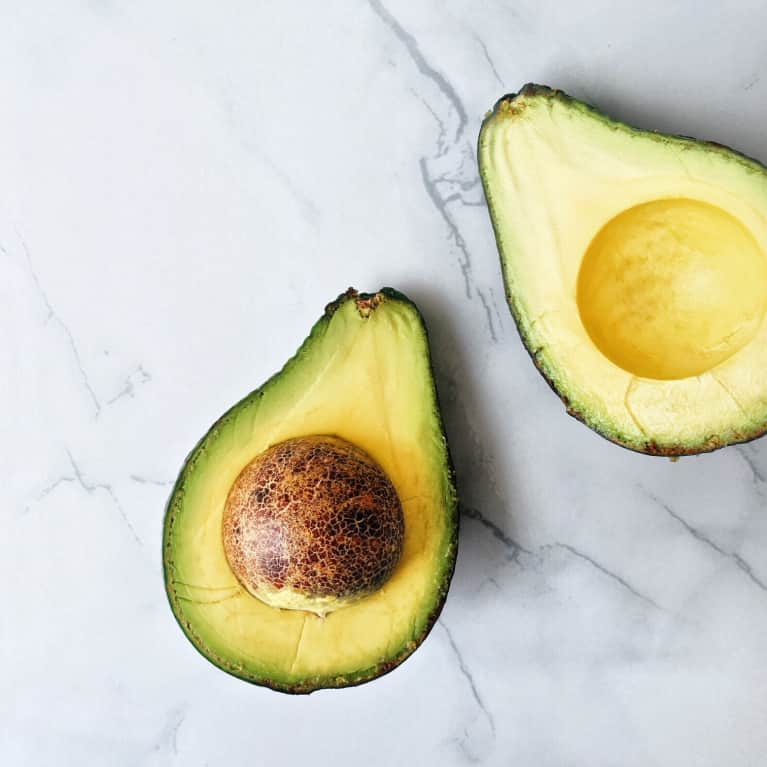 Who doesn't want soft skin and strands? While there are tons of lotions and potions on the market, sometimes my inner alchemist comes out and I start craving the satisfaction of whipping up a DIY remedy. If you're looking for natural alternatives to store-bought beauty products, you're in luck. All it takes is a few simple ingredients. The best part? They're totally budget-friendly, and you can pick them up at your local grocery store or health food shop (if you don't already have them in your kitchen).
You'd be hardpressed to find a natural beauty who doesn't have at least one bottle of apple cider vinegar in her kitchen cabinets. But not all acv is created equal. When it comes to your beauty routine, make sure it's raw, organic, unpasteurized, unfiltered, and has mother in it (phew that was a long list). This natural wonder does everything from treating acne (an acv toner is a must) to saving strands—and practically everything in between. And did you know apple cider vinegar is the active ingredient in many shampoos? I skip the store and create my own rinse at home. Not only does it deliver softening benefits, but it cleanses my hair and scalp.
While I steer clear of dairy—because of lactose intolerance and the studies linking it to acne—I'm not a total dairy-phobe when it comes to my skin and hair care routine. In fact, yogurt is one of my fave natural beauty treatments. It's loaded with lactic acid, which promotes a glowing complexion, healthy scalp, and shiny strands. I'm certainly not above picking up a container or two of Greek yogurt—and mixing up a honey, yoghurt and berry mask—if it's going to clear up and soften my skin! It's also an effective deep conditioner. Yogurt hair smoothie anyone?
Aloe is packed with vitamins, minerals, amino acids, and phytonutrients. This medicinal miracle plant is renowned for its unparalleled healing and anti-inflammatory abilities. Not surprisingly, it's used in tons of topical applications. And while you can pick up a bottle of organic aloe vera gel at the store, you can just as easily grow it at home. Aloe vera is a cactus plant (part of the Liliaceae family), which means it doesn't require much water or maintenance. When your skin or hair is in need of some TLC, simply cut one of the tentacles off and squeeze out the clear gel. Don't worry, this won't harm the plant. It will seal itself up and continue growing. No wonder the ancient Egyptians called it the "plant of immortality."
Hawaii's state flower is an Ayurvedic essential. You've probably seen it in smoothies and teas, but you might be surprised to learn of its anti-aging, softening, and brightening benefits. Hibiscus is often referred to as the "botox plant" due to its elasticity-increasing, youth-boosting benefits. This vibrant bloom is loaded with antioxidants (anthocyanoside), vitamins, alpha-hydroxy acids, and amino acids. And it contains naturally high levels of mucilage, which enhances skin's and hair's ability to retain moisture. Shea Terra makes a pure cold-pressed hibiscus oil and you can scoop up dried hibiscus powder at Mountain Rose Herbs.
Avocado is much more than just the star ingredient in guacamole; this self-care staple is loaded with omegas, antioxidants, and vitamins C, E, and K. As well as harnessing its nourishing goodness on the inside, I like to take advantage of its myriad beauty benefits (my cabinet is constantly stocked with organic avocado oil). This superfood contains deeply moisturizing and reparative nutrients. When my complexion is feeling dry, I slather on an avocado-spirulina mask. Admittedly, blowouts and high ponies can leave my mane looking like less than the picture of health.
What are you fave natural ingredients and DIY recipes for soft skin and strands? We'd love to know!