The One Oil A Doctor Recommends To Nearly Everyone
Functional Medicine Doctor & NY Times bestseller
By Mark Hyman, M.D.
Functional Medicine Doctor & NY Times bestseller
Dr. Mark Hyman is a practicing family physician, a 13-time New York Times best-selling author, and an internationally recognized leader, speaker, educator, and advocate in his field. He is the Director of the Cleveland Clinic Center for Functional Medicine.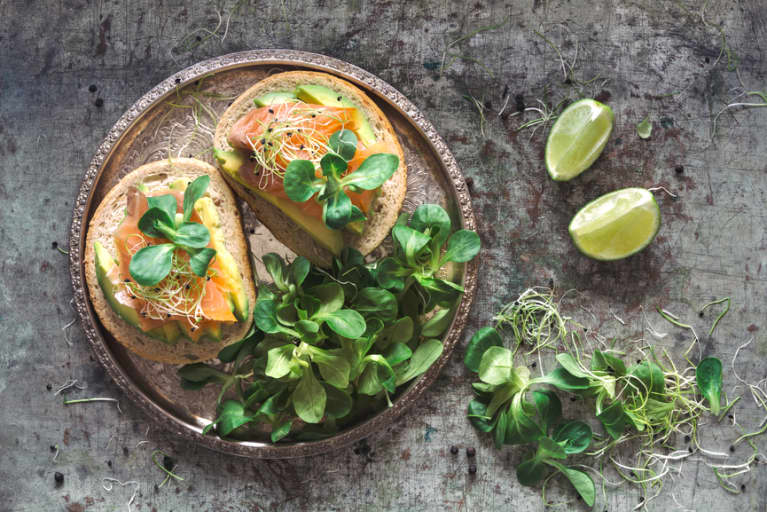 I'm alarmed that over 90 percent of Americans are deficient in the crucial fatty acids eicosapentaenoic acid (EPA) and docosahexaenoic acid (DHA). Since you probably don't eat enough low-mercury fatty fish and other omega-3 rich foods, supplementing with fish oil becomes mandatory.
How our consumption of fat has changed through history
Once upon a time, we ate about equal amounts of omega-3 fats and omega-6 fats. When the industrial revolution occurred about 140 years ago, a growing vegetable oil industry coupled with increased grains that fed livestock meant people began eating way more omega-6s, adversely affecting omega-3 levels.
Vegetable oil consumption increased even more during the end of the 20th century, making our diet much higher in inflammatory omega-6s. Research points to chronic inflammation as the underlying cause of most modern disease. When you eat too many omega-6s, you increase inflammation while reducing the amount of crucial anti-inflammatory omega-3 fats.
The research-backed benefits of omega-3s.
That's too bad, considering the many benefits of omega-3s. One very large interventional study found patients who took fish oil after having a heart attack dramatically reduced their risk for sudden death and subsequent heart attacks. Another review with 72 studies, which looked at 600,000 people in 19 countries, found omega-3 levels directly correlate with heart disease.
Fish oil can also affect mental health. Research shows omega-3 fats help prevent Alzheimer's, can ameliorate attention deficit disorder (ADD), and helps heal depression. In fact, research shows fish oil supplements can be as effective as antidepressants for depression. Other studies demonstrate fish oil's benefits to prevent or reverse various autoimmune and inflammatory diseases including arthritis, Crohn's disease, ulcerative colitis, psoriasis, lupus, MS, and migraine headaches.
All fish oils are not created equally. Quality fish oil should be properly filtered, come from sustainable sources, be analyzed by third-party organizations, and be combined with antioxidants since fish oil is a polyunsaturated fat that can quickly go rancid. Even if you're regularly eating wild-caught fish, you might not be getting enough omega-3s. Here are five ways fish oil can help your well-being, depending on your goals.
Research shows a diet with healthy fats, specifically the fatty acids EPA and DHA in fish oil, help lower total body fat compared with other fatty acids. Fish oil can also positively affect stress hormones like cortisol to lower chronic inflammation that sometimes stalls fat loss.
Studies show DHA and EPA can help improve your mood, ameliorate depression, and boost overall cognitive performance. DHA benefits brain development and performance, while EPA improves mood and behavior.
Inflammation affects every disease, including dementia. Research shows omega-3 fats can decrease symptoms of Alzheimer's and prevent dementia.
Fish oil can alleviate stress and the stress-related damage. One study found using fish oil for just three weeks reduced several stress markers including cortisol and adrenaline.
Fish oil can greatly reduce risk for many types of cancers, including colon, prostate, and breast cancer. Studies show fish oil can make conventional cancer drugs more effective and provides an effective therapy on its own.
Combining quality fish oil with a low-glycemic, higher quality fat diet creates a path to becoming lean and healthy.