On Becoming A Yoga Teacher: Week Two - Challenging the Challenges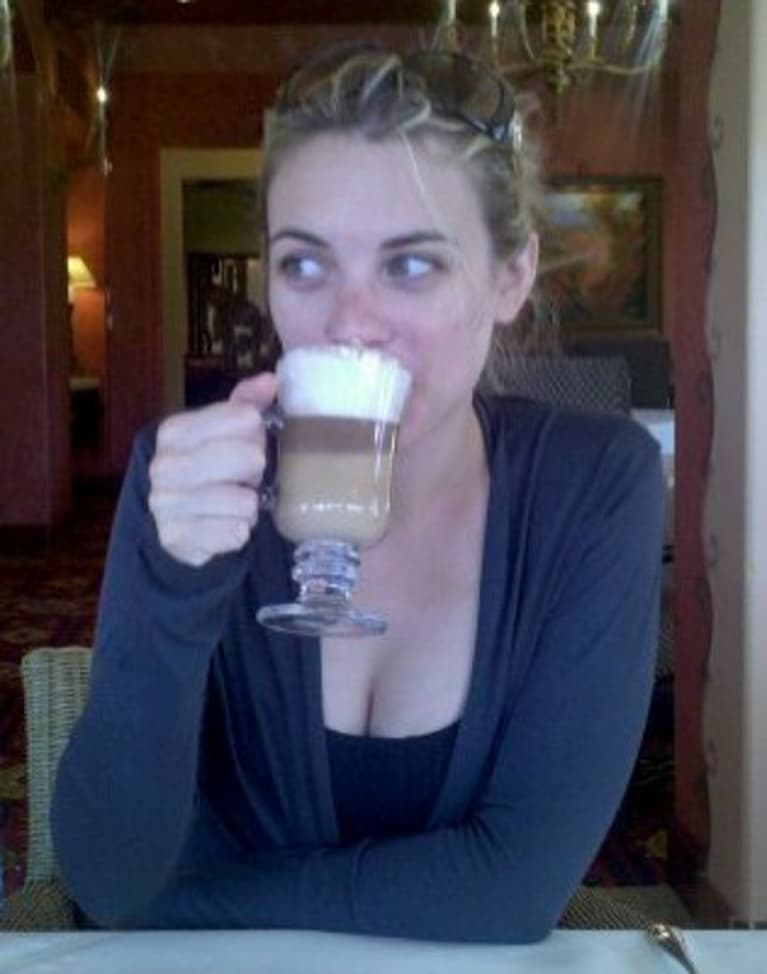 A few years ago, Tim Ferriss posted a really insightful article on his blog, and a friend of mine was kind enough to email it to me during one of my more insecure moments. Ferriss challenged a group of Princeton students to contact high-profile individuals and get their answers to questions they have always wanted to ask. "I believe that success can be measured in the number of uncomfortable conversations you're willing to have. I felt that if I could help students overcome the fear of rejection…it would serve them forever," Ferriss said. "It's easy to sell yourself short, but when you see classmates getting responses…it forces you to reconsider your self-set limitations." So this week, I challenged my self-set limitations. I made the conscious decision to push myself out of my comfort zone, and to see where the "risks" brought me.
Part of my "Becoming A Yoga Teacher Game Plan" is to start practicing at different studios in the area. This seems like it would be easy, but I actually get quite nervous walking into a new studio. It is a priority, though, both to develop new relationships, and also to keep my perspective on the yoga community evolving. My personal goal is to go to two different studios a week for at least month, and then settle into a routine at a few of them. On Tuesday, I went to a studio that I used to frequent but hadn't been to since teacher training started. It was fantastic! I was surrounded by different teachers and really passionate and excited people, all of whom were warm and supportive and full of advice. I walked out revitalized and elated. I had the calming realization that yoga thrives outside of the microcosm that is my frame of reference, and then the empowering recognition that I am in the process of expanding that frame of reference.
I also had three job interviews this week! I'm still not entirely sure what to wear to these things. I did a little research and it seems the suggestion is full-length yoga pants with a modest top. Coming from the corporate world, this is both insanely awesome, and insanely insane. Yoga pants are the new business attire!
I'm finding the greatest challenge of interviewing is speaking to my vision of myself in the yoga world, what I am looking for in a studio, and how I think I can contribute to the place I am interviewing for. As Esther and Jerry Hicks say, "You have to begin to tell the story of your life as you now want it to be and discontinue the tales of how it has been or of how it is." So I finally took the time to write it out and organize it. A well-thought out, carefully worded answer is just as authentic as a spontaneous one, except it is usually more articulate (and often makes more sense). Once I did that, my nerves dissolved and I found my rhythm.
My first interview was about 45 minutes from my home at a personal training facility. They didn't have very much knowledge or interest in yoga, and they were basically just looking to fill their studio one or two nights a week. It wasn't a great fit (I think they thought I was crazy), but I would have done it for the experience. I didn't hear back from them, so thankfully I was spared from having to make that decision. My second interview was at the local YMCA. I went in under the impression that I was just there to introduce myself because there were no openings, but when I sat down, I was asked to audition for a Gentle Yoga class next week! My last interview of the week was at a really great studio near my home, and I was offered the job!!
This week, I also challenged myself to email people I know that are already established yoga teachers and ask them about their transition from student to teacher. The exercise of reaching out like that makes me so uncomfortable, but I did it and have been surprised by the results. So far, I've had coffee with one amazing woman and I'm hoping to meet with another next week. It's been wonderful and incredibly helpful and cathartic, and I'm shocked by how excited people are to talk with me. By being open to being a little more vulnerable, I've had some candid and valuable conversations that have been, I hope, mutually beneficial.
Over the weekend, I went to the Y to observe the Gentle Yoga class I'll be auditioning for next weekend. I'm trained to teach a more physical class, so I was a little unsure about Gentle, but was up for this challenge, too. It was sweet and touching, and I fell in love with it. There was an older gentleman in the front row, a teenager in the back, and some middle-aged men and women scattered around. Yoga felt essential in that room, and I was reminded that yoga can and should be accessible to everyone. Something I thought I wouldn't relate to really blew my mind. There is a challenge and a lesson in everything, even slowing down.
My one bit of advice: Don't get overwhelmed by the physical and emotional fatigue of finding teaching jobs. It took a degree of creativity and persistence to get the three interviews I did, and from those interviews, I have one class to teach. That's one hour of work, which is also one hour of pay. And while it's not about the money, there is a financial reality of teaching yoga that can be kind of discouraging. Try to avoid the trap of a scarcity mentality – it is so present in the yoga world. Opportunities will present themselves, so align yourself so you can recognize them and be ready for them.
As I look back on my week, I'm both exhausted and excited. Each small step outside of my comfort zone has added to my foundation as a yoga practitioner and teacher, and as a person. Usually introverted and passive, the wave created by my enthusiasm and focus has carried me to places I would have otherwise left unexplored. I've already got appointments lined up for Week Three, and a big heart full of optimism and joy. The lesson extends far beyond yoga. I love my life and the person I am allowing myself to become. I am so grateful for this journey.
As Tim Ferriss says, "Most people can do awe-inspiring things. Sometimes they just need a little nudge." Don't be afraid to challenge your own limitations. What you think is true of yourself is probably only a fraction of your capacity, and pushing your reach is the truest reward.
More to come…
(You can read about my first week here).