The Mantra That Made My Toughest Parenting Moments Easier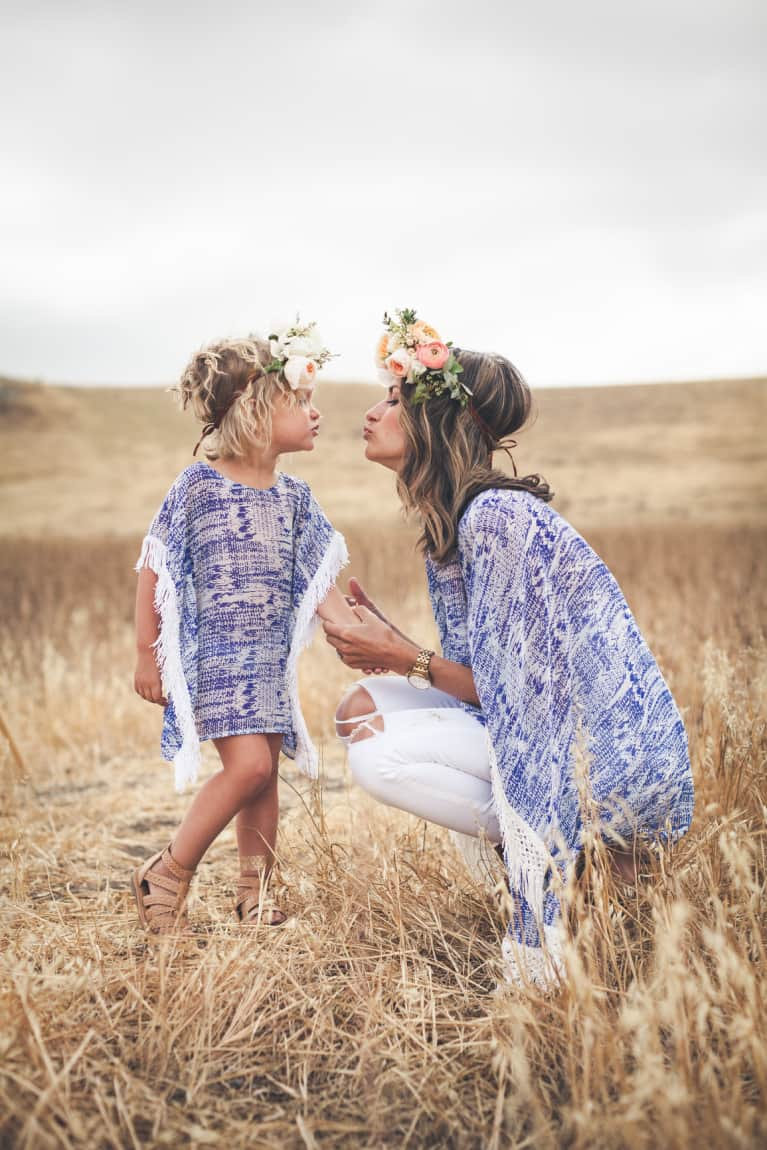 Use mantra to level out high and low emotions.
Five simple words.
"It is tough being tiny." That's all it took to bring me back to the present moment, see the big picture and to look at the world through the eyes of my young daughter. My husband said those five words when our daughter was less than a year old, tenderly commenting on a challenge typical of the age, piling blocks or turning pages in a book. Those five simple words ended up becoming our unofficial guiding principle for parenting our daughters. Our parenting mantra. Like a reset button when the days are long, the emotions start to run high, and the little things that can set everyone off. "It is tough being tiny" was our instant reminder that this isn't about us adults and whether or not we feel this event requires tears. It's a reminder to be here in this moment with our daughter, seeing how real the challenge is in her world, and how to guide her through it. That swift change of perspective is the power of a mantra.
We all have mantras. Those things we say to ourselves over and over, sometimes without even realizing it. They influence how we think, what we say, what we do and how we do it. In the intense journey of parenthood, they can shape the way we shape our precious little ones. Thankfully, we each have within us the ability to create ones that optimize our innate power to clear out the mental chaos and ground ourselves in the present.
Use mantra to ground into the present moment.
Mantras come from the tradition of yoga, in which sounds, words, or phrases in Sanskrit are repeated in meditation to bring about a clear, calm, present state of mind. There is an undeniable calming and centering effect to the experience of using traditional mantras, like chanting "om" (the most well-known yogic mantra) in a yoga class. As my study of yoga has progressed, I have realized that personal mantras have a similar and equally effective impact on my life and how I approach raising my daughters. They arise from realizations of what is truly important in that moment, thereby becoming a tool I can use again and again. My self-created mantras, like "It is tough being tiny," change naturally over time, through different stages of parenthood and life. And yet, they always give me renewed strength and help me see things more accurately. In yoga, we would say that my mantras encourage "vidya," true knowledge, clarity. From this standpoint, I see my role as a mother more clearly, I see my daughter as she is, and I can appreciate her needs and how I can best meet them. As a result, I go to bed with peace in my heart.
We are the expert on ourselves. And we are the expert on our children. That authentic intelligence is in each of us. We just need to be still and quiet enough to listen, and then turn up the volume when our inner voice is speaking. It's this voice that helps you recognize and build your personal mantras. Use your own words. Use the words that resonate with who you are and how you want to approach parenting. When you find the positive, present-tense words that reflect your intended stance, use that mantra. "Say it out loud over and over as you do chores or manage tantrums," a friend of mine suggests. Feel how the effect of your mantra "brings you a sense of true happiness and gratitude for the gift of parenthood, even in challenging times," another friend of mine shares. Feel how you are cultivating an inner strength that will carry you in and out of the parenting "trenches." Find those simple, yet empowering, words that guide you back to the truly unrepeatable present moment.