5 Simple Mental Tricks To Improve Your Workouts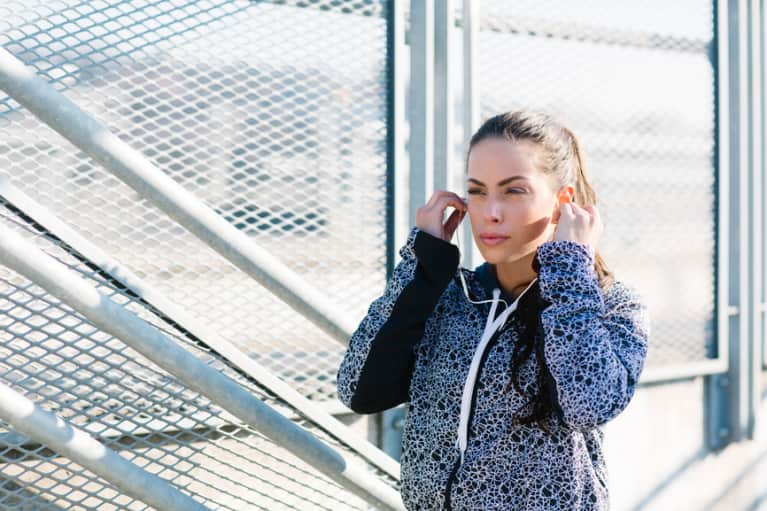 In order to maximize the benefits of a workout, any workout, it's what you do beforehand that makes the difference.
Being physically prepared for a workout with the right amount of rest, recovery, nutrition, and hydration are all important factors to consider, but it's the mental preparation done beforehand that will help intensify your focus, energy, and effort with every workout.
It's this same type of mental preparation that professional and Olympic athletes use to be successful. Here are five mental preparation skills to help you maximize each and every one of your workouts, all of which can all be learned and improved upon with practice.
1. Create a positive attitude.
Creating a positive attitude is crucial when it comes to being at your best and maximizing your workout results. Think about how much more energized and focused you are when you're feeling positive. Consider listening to music that gets you excited and feeling good or videos with positive messages and themes.
You may even read positive quotes, spiritual scriptures, or begin a gratitude practice in which you write down one or several things you're grateful for before each workout.
Reviewing your goals before a workout will remind you of what you're working toward. It will also provide you with a sense of urgency and help to mindlessly pivot you toward working harder to make your goals a reality.
Whether your goal is to lose weight, tone up, run faster, or be able to do a full push- or pull-up, constantly remind yourself of your goals by looking over them right before each workout. Be sure to have your goals written, too, so that you have something to physically look over.
Knowing your "why" for working out will help you stay committed and focused during your workouts. It's what will pull you through those tough workouts when the going gets tough, when you don't want to be there and just aren't feeling it. Knowing why you're about to work out is an important step in the mental preparation process before starting any workout because it will work as a catalyst for all of your energy, effort, and hard work during the workout.
4. Use positive self-talk.
Positive self-talk is a personal conversation with a positive mental attitude toward yourself and your upcoming workout. Studies show that positive self-talk helps athletes enhance their overall performance. You don't have to be an athlete to benefit from positive self-talk.
If you're getting ready for a big workout or a long run, positive self-talk will give you the right mental mindset to help you get it done. Use positive self-talk on your way to your workout, during the workout, or both. Examples of positive self-talk are "I am strong and powerful and I will conquer today's workout" or "with every set I complete, I am getting stronger and stronger."
Practicing visualization is a form of meditation. Successful athletes prepare themselves for competition by visualizing themselves performing well. The more you can visualize yourself performing a certain exercise or workout before actually doing it, the easier it will be for you to accomplish that exercise or workout in the actual physical environment.
Whether it's on your way to work out or taking a few minutes right before you get started, visualize yourself working out, feeling good, strong, and energized and having one of the best workouts you've ever had.